Writing a research proposal
A research proposal is a detailed description of the project you are going to undertake. Your department may require you to submit a research proposal as part of the dissertation assessment criteria. But even if you are not required to write one, we strongly recommend you do.
A research proposal will help you:
focus / distil your ideas and research so far
address suggestions and recommendations from your supervisor
think in detail about what you are going to do
identify and define your research problem
produce possible research questions
start planning the structure of your dissertation
Here are some headings to help you put together your research proposal.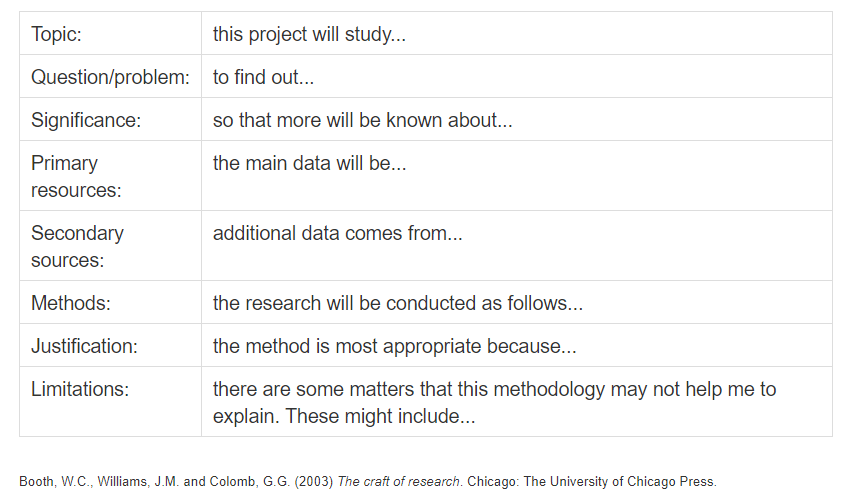 It might be difficult to complete some of these headings at the start of your dissertation project, but this is okay. These gaps will help you identify where you need to focus your research and move the project forward. For example, if you are unsure where to find relevant sources to build your literature review, you can then go back to your supervisor with specific questions, or seek advice from your subject librarian.
The research proposal is therefore an invaluable tool that will help you find your focus and get started on your dissertation.
Adapted from https://www2.le.ac.uk/offices/ld/all-resources/writing/writing-resources/planning-and-conducting-a-dissertation-research-project