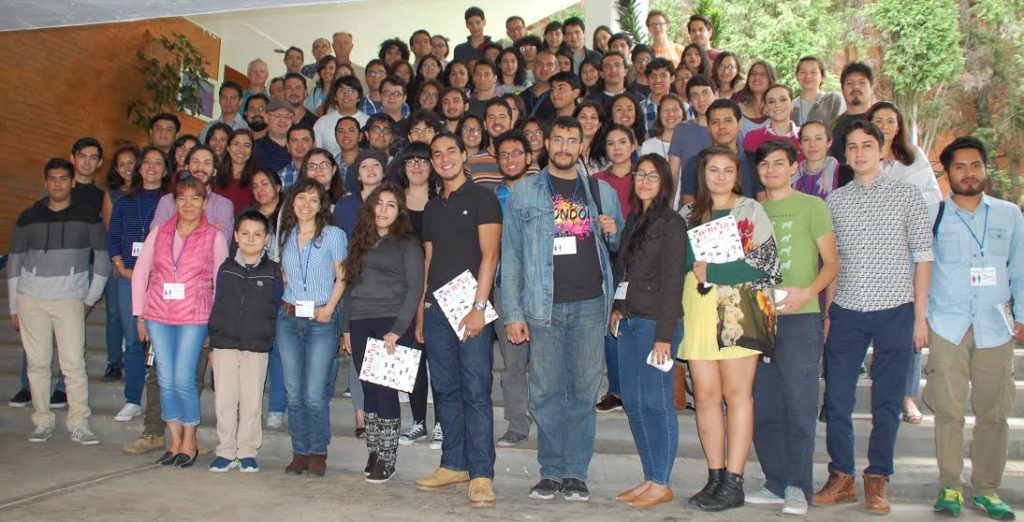 Bath academics returned from Mexico after taking part on the "Sex, Genes and Behaviour" meeting jointly organised by the Department of Biology and Biochemistry and the Centre of Genomic Sciences at the National University of Mexico (CCG-UNAM) and held in the city of Cuernavaca on the 23rd and 24th of August 2016.
With over a 100 students and academics from a number of Universities in Central Mexico, speakers Prof. Robert Kelsh, Dr Nicholas Priest, Prof. Tamas Szekely and Dr Araxi Urrutia and their Mexico based counterparts Dr Diego Cortez, Dr Constantino Macias, Dr Norberto Martinez, Dr Horacio Merchant, Dr Martin Serrano and Dr Alejandra Vazquez examined the evolution of sex and behaviour from different angles. Talks on the first day focused on the molecular mechanisms for the evolution of sex differentiation and sex determination whereas talks on the second day focused on sexual selection and behaviour.
The meeting was organised by Dr Diego Cortez (CCG-UNAM),  Prof. Tamas Szekely (Bath) and Dr Araxi Urrutia (Bath), with funding from an International Research Accelerator Scheme grant from the University of Bath with additional funding and support from the  CCG-UNAM, The Mexican Academy of Science.
In his opening words, Dr David Romero, Director of the CCG-UNAM praised the efforts of both institutions to build long term links. This is the third joint meeting organised by both institutions.