Martin (Reggie) Stone has been a dear and valued colleague at the University of Bath since 1971, just 5 years after the institution received its Royal Charter.  With a career spanning four and a half decades under his belt, Reggie announced that he was retiring at the beginning of September.  The Department of Computing Services celebrated his 45 years as a computing engineer with a fantastic server-themed cake accompanied by heartfelt and entertaining stories of Reggie's time here from colleagues at the University, both past and present.  Reggie was very hardworking whilst effortlessly maintaining an easy going attitude and a friendly demeanour.  This work ethic has undoubtedly served Reggie well in coping with the many changes that have occurred in the field of computing since he joined. Back in 1971 the Computer Unit (singular for a reason, as there really was only one) still ran on programming via punch cards.
We will all miss him.  Reggie was an invaluable member of the team and he will be hard to replace.  That being said, his hard work and his longstanding presence at the University will ensure that his legacy and his involvement will be felt for years to come.
Reggie is moving to Wales to begin his next project: engineering the perfect garden and a handmade wood stack for his new wood burner (perhaps accompanied by the occasional sup of single malt with his feet up in the evenings).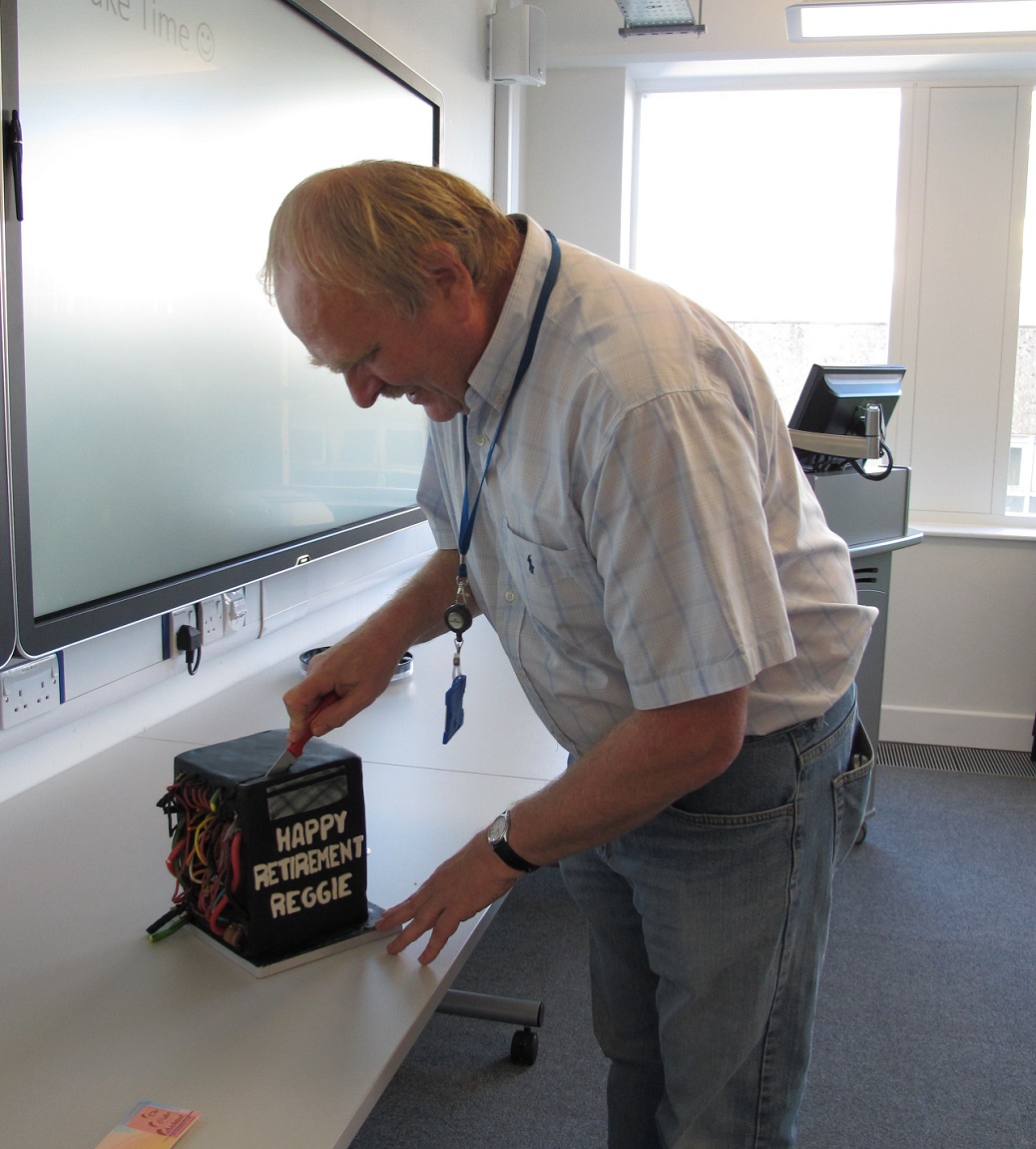 We would like to offer a huge thank you to Reggie for helping to make the University what it is today and for being our colleague. We wish you all the best and we hope you enjoy your retirement.