From the 4th-7th November 2014, the '14 CSCT cohort  ventured down to Cornwall to embark on a team building residential at the Eden Project. Student Florence Jeffrey recalls the experience.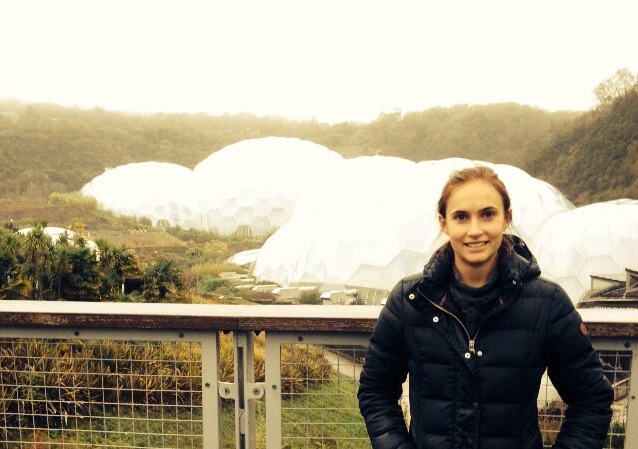 Day 1
Setting off from Bath on a very wet and windy Tuesday morning, the group were in good spirits, ready to embark on what was to be a mysterious journey. On arrival at the Eden project we instantly felt welcome by the residential team and all shown to our Snoozeboxes; recycled shipping containers converted into youth hostel accommodation and our homes for the next three days.
We were then invited to take a stroll around the site, being told that we would soon be observing Eden from an 'interesting angle'.  As we approached the start of the SkyWire, the longest zip wire in England, it quickly became clear what they meant: we would be seeing the Eden project for the first time by flying over it, on our stomachs, at up to 60 kph.
After we had all safely descended onto the site, some more reluctant than others, we joined two of the Eden project's chefs to make our evening meal before entering the Rainforest Biome. Here we were treated to a unique night-time view of the biome, 55m above the rain forest floor on a viewing platform where we were all discussed our motivations for joining the CSCT.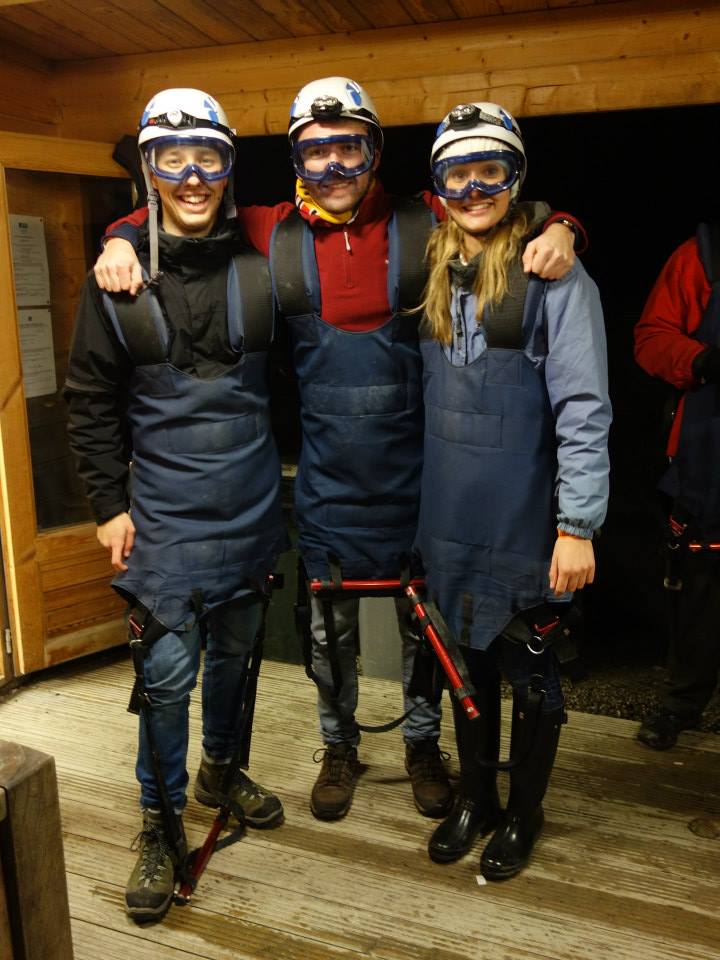 Day 2
To our relief, the rains of yesterday had been replaced with crisp November sun; perfect weather for our morning of team exercises, shelter building and bonding activities in the nearby woods. These were however bonding exercises with a difference; for instance nothing makes you bond with a person more than being asked to sit inside your beautifully prepared shelter and stare into each others eyes for 5 minutes. In silence.
With the sun (thankfully) still shining, the entire group was asked to spend three hours alone in the woods. This was referred to as performing a  'solo' and was a time intended for us to reflect on both our thoughts and lives, and feel at one with the nature surrounding us. Due to the groups varying attention span, this was harder for some more than others.
As darkness fell and a full moon emerged, the group were invited to take part in a Sweat lodge, a traditional ritual performed by Native Americans . The lodge itself had been hand-built during the day and dressed by the group following the solos. Once inside, it was heated with hot rocks from the base of the camp fire and filled with steam. This was an opportunity to share stories of our time in the woods and to further bond as a group. The heat, darkness, humidity and confinement of the lodge made it an extremely testing environment (we were told temperatures can reach up to 45ºC), and although it wasn't an enjoyable experience for everybody, it has since sparked conversation, debate and laughter throughout the group.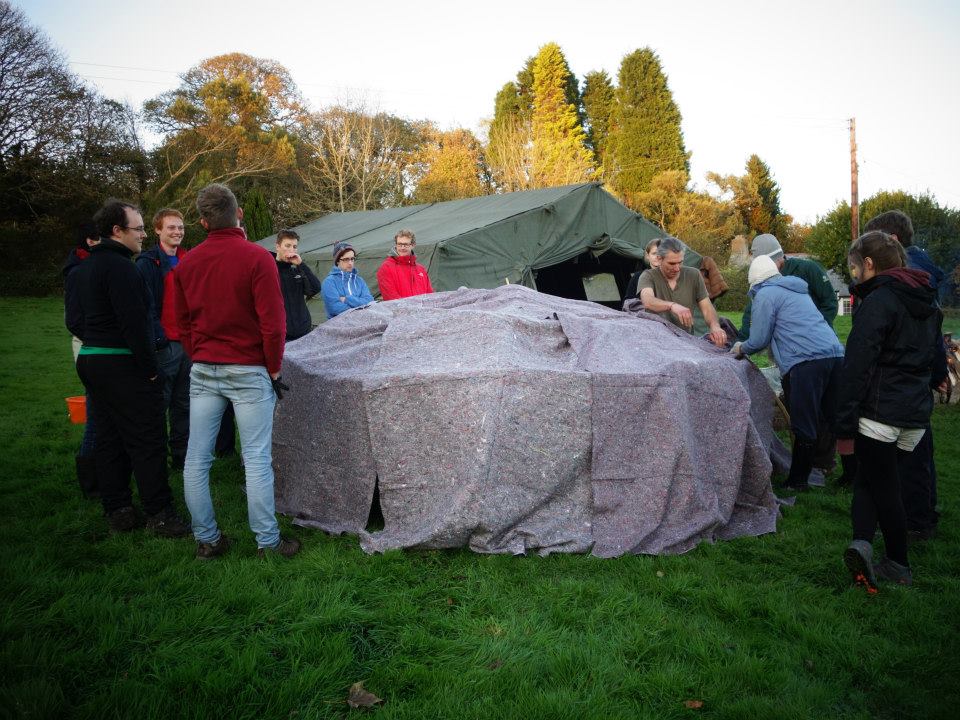 Day 3
Day 3 began with everybody waking (a few more tired than others due to a few drinks the night before...) to the sound of heavy rain falling on our shipping containers. Our planned day of cycling continued regardless (if a little delayed whilst everybody sourced any form of waterproofing available) and we all made our merry way to a disused kaolin clay mine where we discussed the history of the landscape and the challenges that Cornwall still faces as one of the poorest regions in Europe.
After having some time to dry off and warm up, we re-entered the rain forest biome of the Eden project for a time of meditation and reflection, as well as a discussion around the fundamental environmental and social problems currently faced by humanity. After this highly engaging and thought-provoking talk, we all made our way back to base camp and enjoyed a leaving party organised by our Eden facilitators where we all shared stories from our trip late into the evening, fueled of course by Cornish lager and ale.