Touchdown at IIT Mandi
As part of my PhD at the Centre for Sustainable Chemical Technologies at the University of Bath, I have been fortunate enough to secure three months of research funding through the Newton-Bhabha fund to visit the Metabolic Systems Biology Lab of former Leak Lab post-doc Dr Shyam Masakapalli at the Indian Institute of Technology Mandi (IIT Mandi).
Landing in Delhi:
From the second I landed in India, I've been touched at just how friendly and welcoming everyone has been. Dr Maskapalli had organised for a PhD student to take me in a hired car to see new and old Delhi, including the Red Fort and the stunning temple/almost amusement park Akshardham temple, and then show me to the exact bus I needed for the 11 hour journey to Mandi.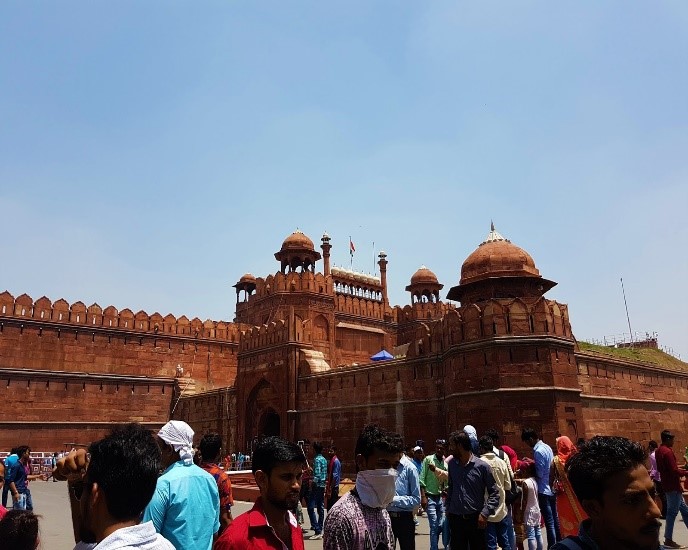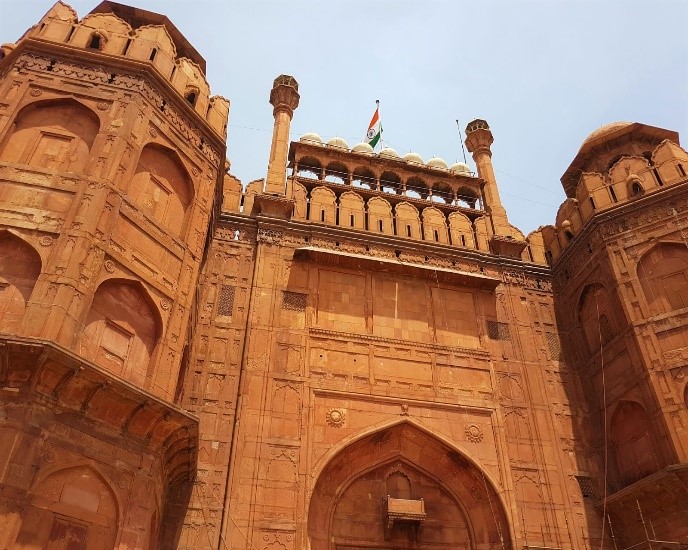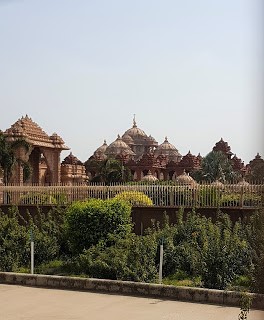 IIT Mandi:
A mildly terrifying 30 minute drive from Mandi itself, the IIT Mandi campus itself is an absolutely breath-taking environment, nestled in a small valley between numerous green mountains stuffed with wildlife. Campus feels like a mountain health retreat, particularly as it looks like there will be plenty of hiking opportunities and limited access to caffeine, alcohol and meat for the next three months! That being said, every dish I've had so far has been delicious. Outrageously, it costs only £0.98 for three, specifically well-balanced, meals a day prepared for me! Although I'm undecided on whether vegetarian curry twice a day will cause me to lose or gain weight…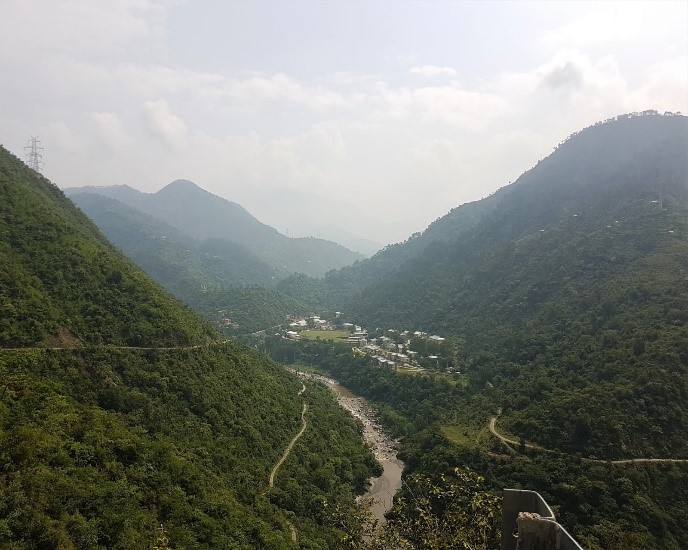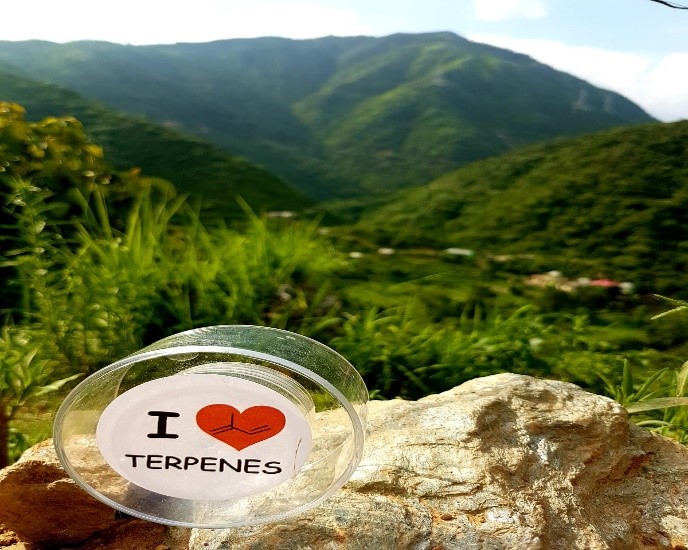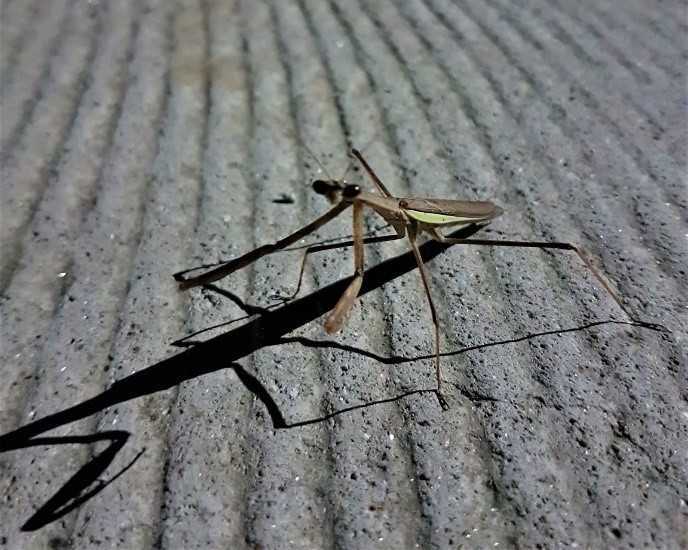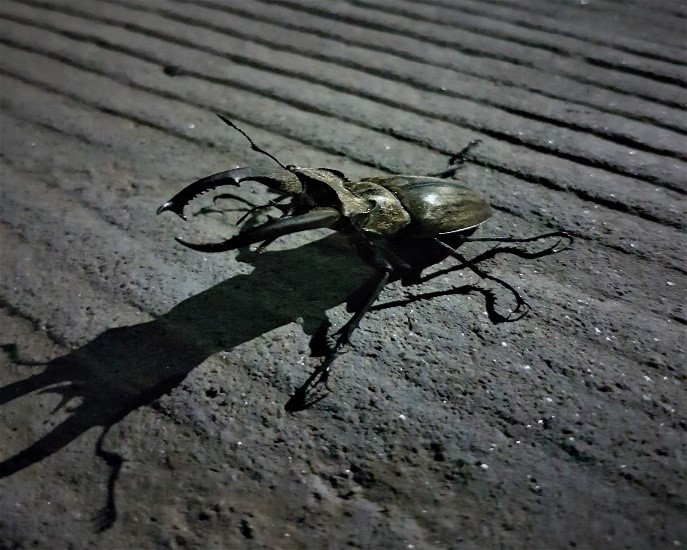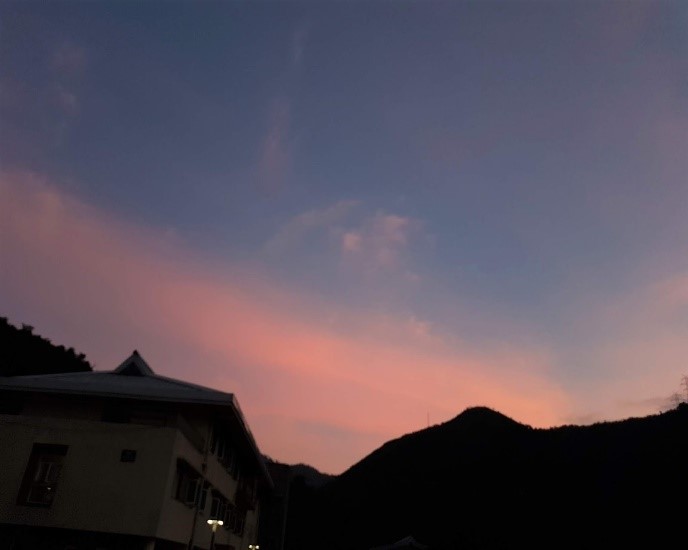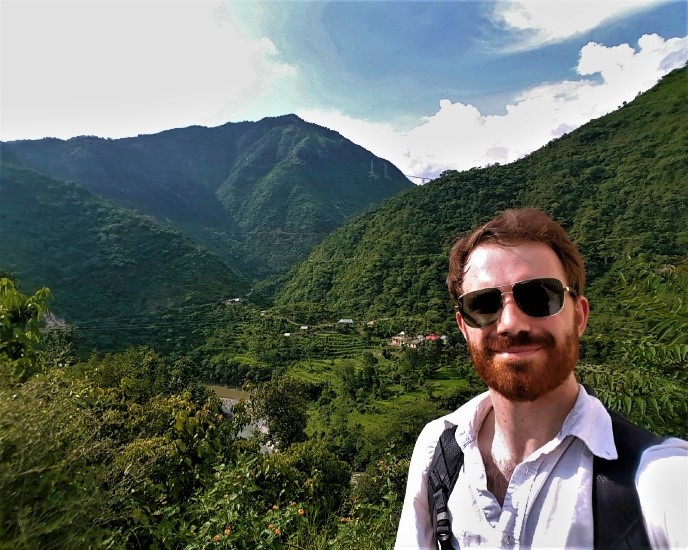 The dedication of the PhD students in the lab to their research is staggering and inspiring (if also a little terrifying!). Everyone is so passionate about their research, I've received several messages at 3 and 4 in the morning with results or suggested plans for 'tomorrow'. That being said, they've also been kind enough to take me out for meals in the local town, on scooter rides up into the mountains and give me good indications of what prices for things should be versus the tourist prices I'm quoted!
Jaipur
Indeed, as many went home for the week before the start of term and we were lacking a gas cylinder (turns out delivering to tiny places in the Himalayas is as about as difficult as you'd imagine), Dr Maskapalli suggested I travel with PhD student Chanderkant and spend a few days exploring the city of Jaipur! This whistle-stop tour of the Pink city (also orange) let me see the City Palace, Wind Palace, Water Palace, the 18th Century Jantar Mantar observatory, the extensive Amer fort as well as stockup on a suitcase worth of local silk and fabric souvenirs!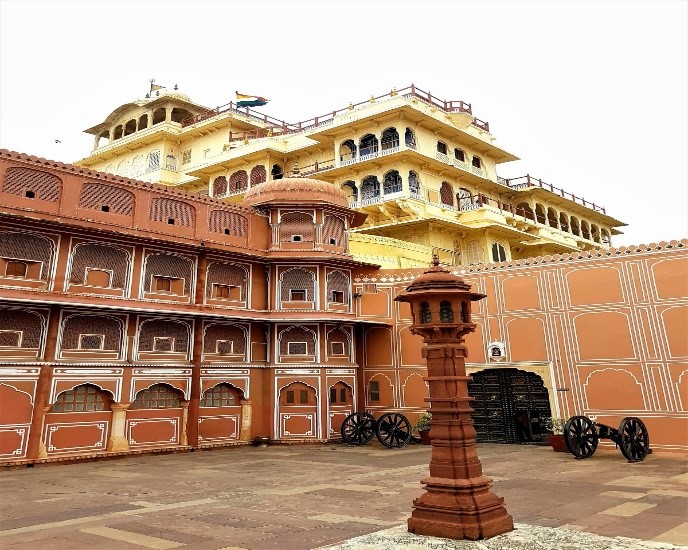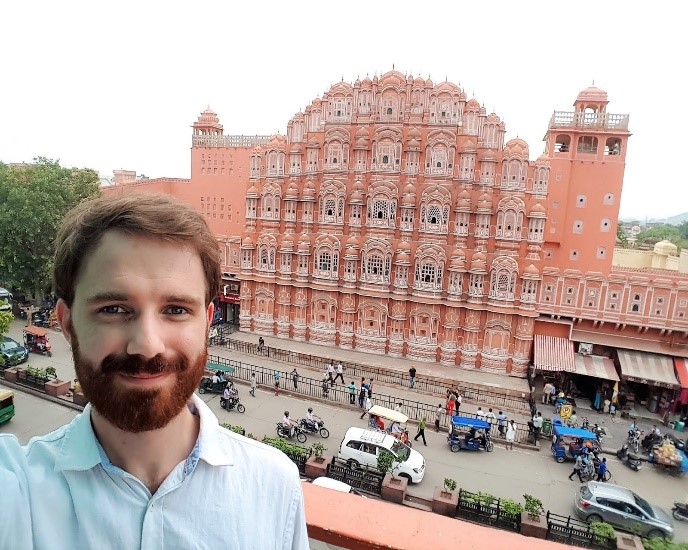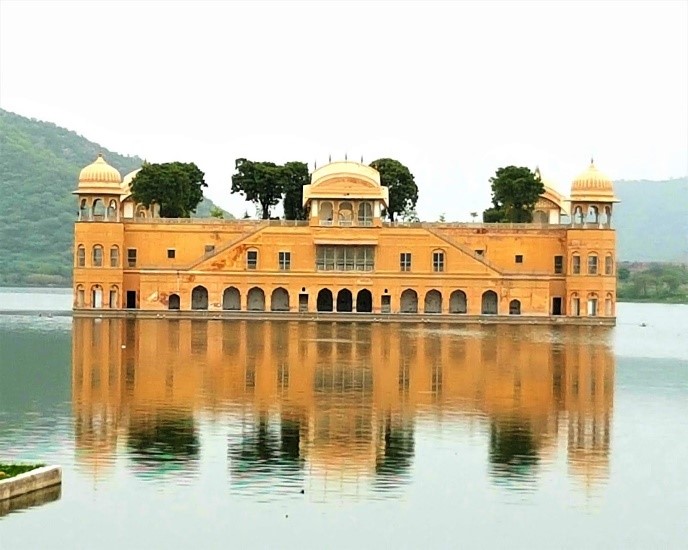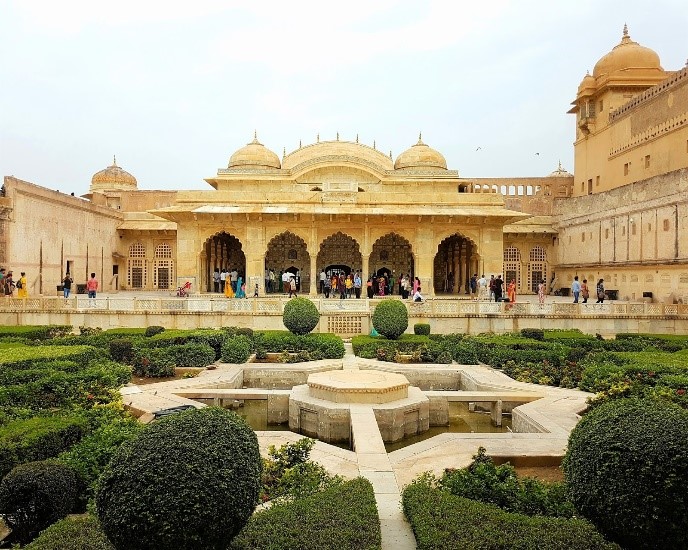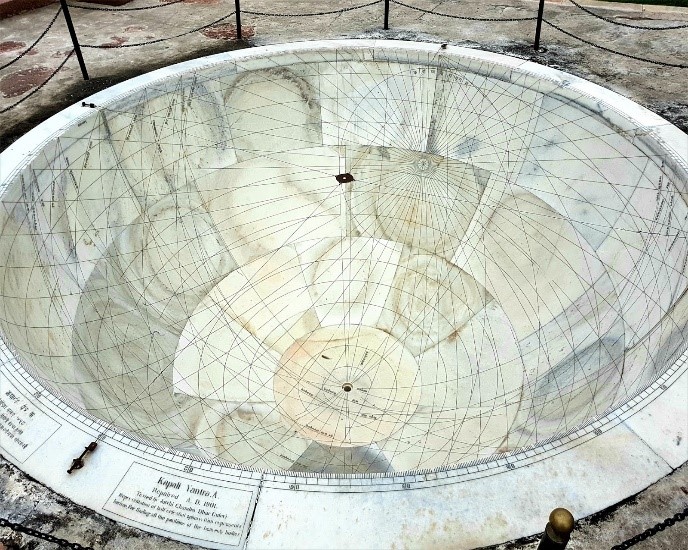 Starting in the Lab:
In the lab itself my first continuous ten days were spent trying to revive our good friends Geobacillus after their journey. Given the distance between these bacterial stocks and my ones in Bath it did make the first two weeks quite intense! This three-month visit is a fantastic opportunity for me to work with industry-standard micro-bioreactors in a lab designed to perform the niche area of metabolic flux analysis to build the foundation of my PhD. Indeed, I've been pretty excited to use these bioreactors. They log growth parameters automatically every ten seconds and can be programmed to automatically fix growth parameter issues in a variety of different ways! Thankfully we now have cells, and with air to grow cells we've begun working together on some preliminary runs using the bioreactors to recreate the growth conditions I've been using at Bath. Metabolic models of Geobacillus await!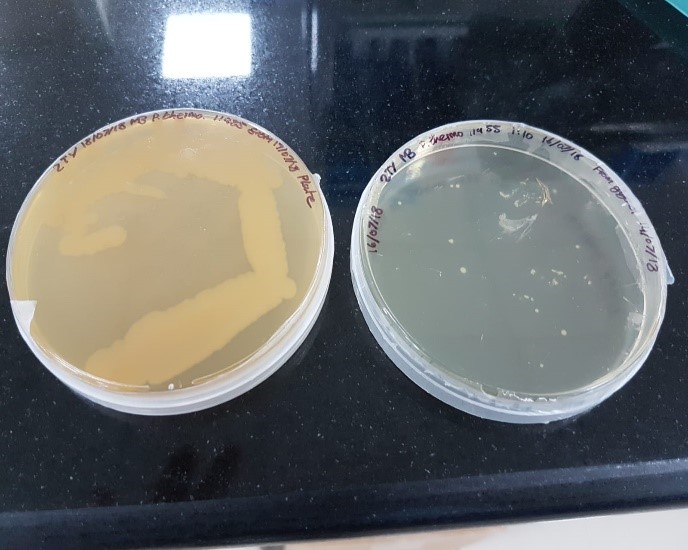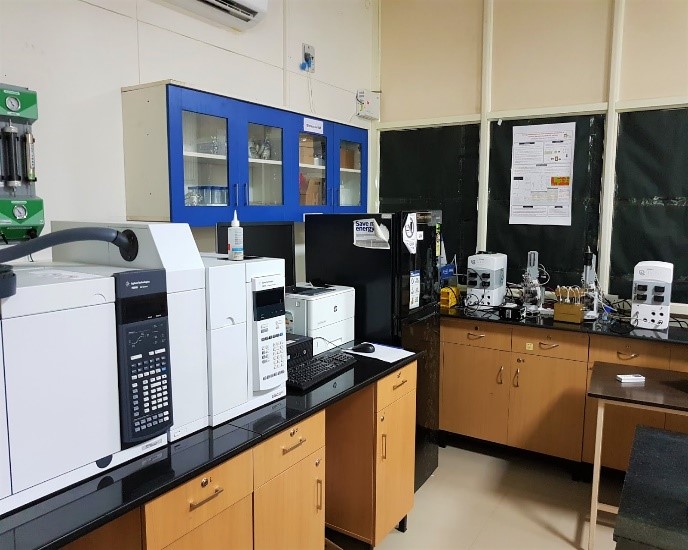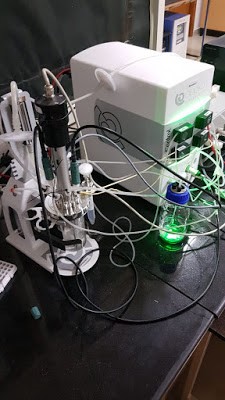 About the Newton Fund:
The Newton Fund builds research and innovation partnerships with 18 partner countries to support economic development and social welfare, and to develop research and innovation capacity for long-term sustainable growth. It has a total UK Government investment across all countries of £735 million up until 2021, with matched resources from the partner countries. The Newton Fund is managed by the UK Department for Business, Energy and Industrial Strategy (BEIS), and delivered through 15 UK delivery partners, which include the Research Councils, the UK Academies, the British Council, Innovate UK and the Met Office. For further information visit the Newton Fund website and follow via Twitter @NewtonFund
This work was supported by a Newton Bhabha PhD Placement Program grant, ID INSPIRE Sl. No' 50, under the Newton-Bhabha Fund partnership. The grant is funded by the UK Department of Business, Energy and Industrial Strategy (BEIS) and the India Departments of Science and Technology (DST) and Biotechnology (DBT) and delivered by the British Council. For further information, please visit www.newtonfund.ac.uk.



---
Martyn is working on his PhD 'Metabolic engineering of Parageobacillus thermoglucosidasius for the sustainable production of isoprenoids and glycolic acid' with Professor David Leak and Dr Tom Arnot. His industrial partner is Corbion.