About the Digital blog
The University of Bath has an in-house digital team consisting of designers, developers and editors.
Formerly 'Web Services', the remit of the Digital Marketing & Communications team is to:
set digital policy and performance standards
develop and maintain digital products and services
support digital publishing and engagement by the University.
We are responsible for helping the University get the most out of its own website as well as associated digital channels (such as blogs or YouTube). We take a user-centred approach and we want the people who interact with the University digitally to find that experience informative, trustworthy and useful.
If you need help with the digital aspects of your work contact us via web-support@bath.ac.uk, @uniofbathdmc or look up a member of the team on person finder.
If you want to find out more about how we fit into the University organisation or how we operate, please read:
The team
Richard Prowse - Head of Digital
Responsible for content, Rich has a decade of experience working in higher education. Passionate about content strategy and user experience, in his spare time he organises BathCSMeetup and has a weakness for all things Lego.
Tom Trentham - Development Manager

He found his calling on the web some years ago but not before exercising his creative talents by working in marketing. This, combined with a strong scientific background, means Tom is a logical thinker with an eye for detail. Since joining us, Tom has enjoyed involvement in a huge variety of projects from video publishing to site search as well as helping to win a European Excellence Award. It's not all work though, he likes to chill out by jazzing it up on his saxophone.
Rhian Griggs - Content Manager

Rhian was previously our Digital Editor for Student Recruitment and Experience. She came to us with a background in Local Government web, focusing on good practice in the development of local authority websites using extensive evidence-based research. In her spare time she likes to make use of her foreign languages and is slowly making her way around Central and South America whenever she gets the chance to strap on a backpack.
Craig Thorpe - Delivery Manager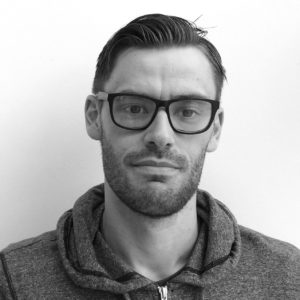 Craig is the Delivery Manager for the DMC team. After spending five years working for user-centered design consultancies managing delivery of a variety of projects for charities, government organisations and PLC's Craig is excited to be taking on his first client side role. When not managing the delivery of exceptional digital products and services Craig is most likely to be found obsessing over his fantasy NFL roster.
Dan Dineen - User Experience Designer

Dan joined the DMC team fresh from running his own digital agency for almost 10 years. He's been designing and honing interfaces for all kinds of digital media since the days of the information super highway and genuinely believes that pretty much any problem can be solved with the application of a well thought-through grid system.
Dr. Miao He - Digital Editor
As the Digital Editor for Internationalisation, Miao is responsible for supporting and delivering the University's International Strategy via planning, creating and producing digital products and content. Prior to joining the University, Miao has split her time in Asia and Europe as a broadcasting and newspaper journalist. She has also worked for various universities across the UK on international PR, marketing and communications roles.
Hanna Loraine - Digital Editor

Hanna is our Digital Editor for Research and Business. Her background is in web news journalism, but for five years she was training staff in Higher Education to create better web content. In her past roles, Hanna has led on video production projects, co-ordinated a digital development team and managed a digital news blog. Ask her about storytelling, web writing, photography or Finland and she won't shut up.
John Fox - Digital Editor

John started his career by travelling to Asia to sell books, but then someone invented the internet and he decided to use that instead. Since then he has been a digital marketer, content producer, and web editor, most recently in the name of sustainability. In his spare time he enjoys reading, walking, and silently correcting people's grammar.
Sean Moran-Richards - Digital Supporter

When you contact the Digital team, there's a good chance it's Sean you'll speak to first. Sean spends a lot of his time playing board and roleplaying games and reading, as well as learning to code. He comes to the University after a roundabout journey with a degree in history of religion, training in physical theatre, and a stint with Apple.
Oh, and he's from California. He insists that's important.
Tom Dennis - Content Producer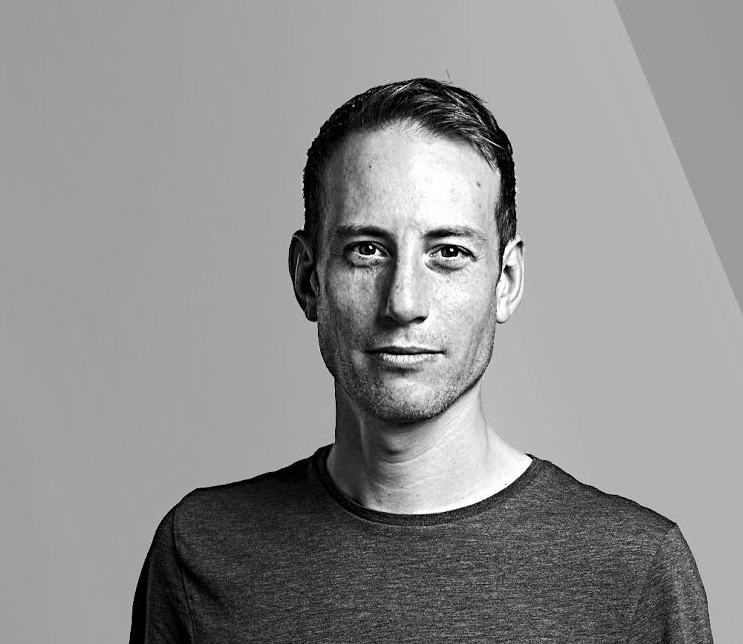 A journalist, editor and content director with more than a decade's experience working on international magazines, newspapers and websites. Tom's edited technology brands like T3 and Computer Arts, before moving into digital content marketing for agencies and tech companies like Intel and Asus. Despite his digital leanings, he's a stickler for accurate grammar, punctuation, and the Oxford comma.
Tegan Male - User Experience Designer

Not long after graduating from university with a degree in Digital Media, Tegan joined us as our User Experience Designer. She is a meticulous pixel perfectionist with a penchant for user-centric design and accessibility standards. In her spare time, Tegan enjoys playing video games, eating sushi and fussing everyone's cats.
Rod Futrille - Content Producer
With a background in marketing Rod has managed the development of audio and video content for various bluechip brands including Orange, BBC, ITV, DDB Advertising and Hong Kong Telecom. Rod has a passion for succinct, coherent content and has worked with a variety of creatives. When he's not creating Rod can be found roaming the countryside with his chocolate labrador Beau.
Gabriel Gilson - Content Producer
Gabriel is usually found with a camera glued to his eye. He previously ran his own business making websites, photos and videos for artisan food companies. Sadly, the novelty of being paid in produce soon wore off. He also brings experience from BBC online, where he ran websites and digital campaigns for everything from Spooks to the BBC Proms. In spare time he'll be found walking on the Mendips while his kids yell at him to stop taking photos.
Suzanna Cardash - Content Producer
Suzanna is a former thespian, known for her critically acclaimed performance as an alien in Doctor Who. A non-stuffy grammar pedant, she started copywriting in London, creating ad campaigns for blue chips in the days of big marketing spends and long, boozy lunches. Marvellous, apparently. In the 90s she went freelance to sustain a worldwide backpacking habit and, more recently, she headed up a Bath ad agency and edited a glossy lifestyle mag. She likes writing, a lot; and writing a lot.
Justin Keevill - Developer

Justin joined the Digital team after a ten-year spell as a developer in a small business working on a range of projects, including TV and radio applications. He has a daily desire to holiday in Japan to explore the country and eat all their okonomiyaki. When not corralling code, he enjoys playing computer and board games, rocking out with his bass, and drinking tea. These often occur at the same time, with predictably disastrous consequences.
Rod Renno - Digital Editor
Rod is covering Miao's maternity leave in 2017, so he is Digital Editor for International content in her stead. Since writing a master's thesis in things no-one else would be interested in, he's bounced from Singapore to Bath by way of Warwick, Edinburgh and London (it was a long week). At some point he'll probably get around to either writing those novels, or just eating more fudge.
Chris Howlett - Developer

Chris joined the development team having jumped ship to Ruby on Rails after thirteen years working in C and C++. He brings a mathematician's problem-solving skills and keen eye for detail, and is a stickler for beautiful code. He is a keen member of a local musical theatre group and would enjoy more board games, video games, cricket and climbing if only he had time (which he doesn't). You may have seen him on BBC's Only Connect, where he was team captain of the Software Engineers, semi-finalists in series 9. His team was knocked out due to a lack of knowledge about weasel species.