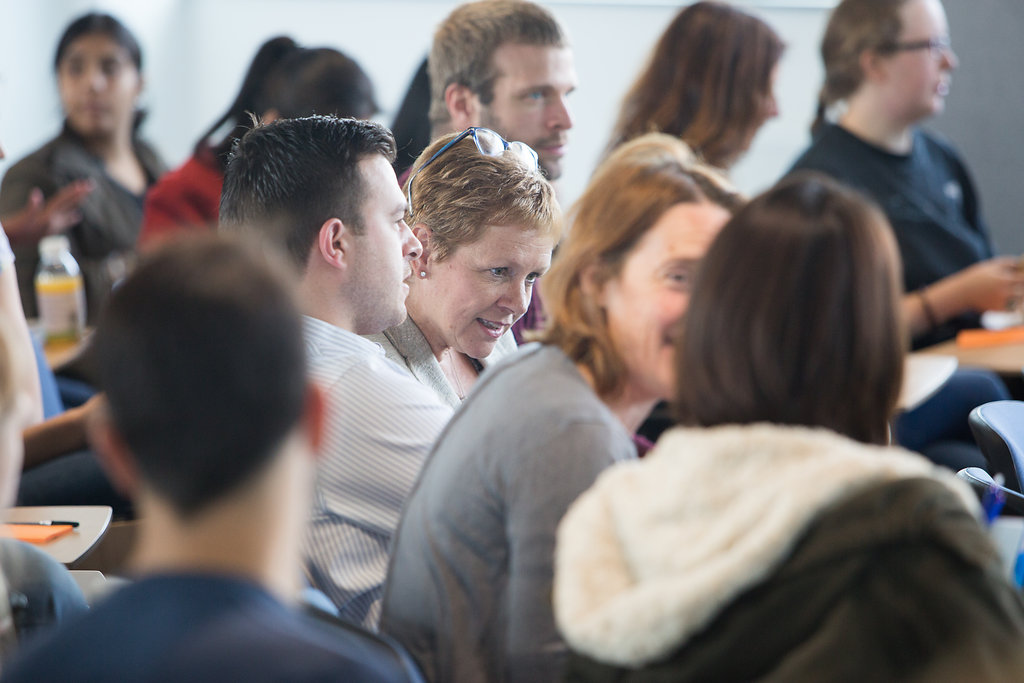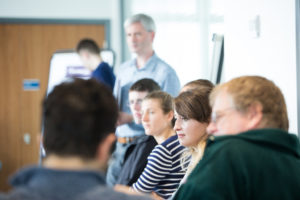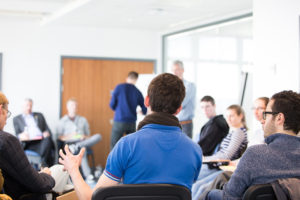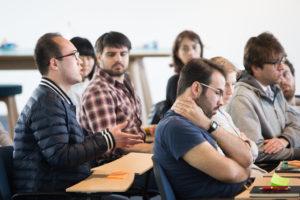 The last few weeks seem to have flown by. I have been getting up to speed with how things work and starting to pull together ideas for how the Project might progress.
One of the main challenges during the last month or so has been how we can make sure that we are able to draw on the experiences of current research students and those people around the University who are already involved in supporting them. To that end Jonathan and I have had lots of individual and small group discussions and have hosted several larger consultation sessions.
The first of these was a PGR forum on 2nd June which we organised in collaboration with the Post Graduate Association (PGA). We were pleased to be able to "christen" the new Graduate Commons by holding the event on level 5 of 10West which also gave research students a chance to familiarise themselves with, and let us know what they thought about, their new facilities . (This did involve quite a lot of jiggery pokery with furniture for which I am eternally grateful to the porters who moved 80+ chairs from level 2 and back again for us without letting their smiles slip). It was great to meet with over 50 research students on the day and to talk with them (amongst other things) about what makes a strong community, how we could make induction better and what could be done to improve skills and support. These are all areas that we need to focus on sooner rather than later so that we can start to make a real difference to the student experience. There was some lively discussion and it was great to see students so engaged in the process, not just for their own benefit but also to improve things for those students yet to start.
We organised a separate forum for staff in the Graduate Schools and Professional Services departments. So many people wanted to take part we ended up having to split this over two days in late June / early July with over 70 staff participating from right across the University. Jonathan outlined project progress whilst I gave a brief overview of student input so far. Then we split into small discussion groups to talk about perceived areas for improvement, current barriers to progress and potential actions to take away. Simon Inger from Staff Development facilitated the discussions and made sure that we all got the chance to have our say to help shape the future. There were lots of great ideas and it was really satisfying to encounter so much positivity and a real willingness to collaborate across the University to see how we can make things better. I will be looking in more detail at the outputs from these sessions and other sources over the coming weeks to help make sure that the Project focuses on the right things and builds on areas of current strength.
Adam Kearns has now taken up the new role of Students' Union Postgraduate Officer and we were pleased to welcome him along to the PGR Forum and staff discussion event. Adam is clearly keen to ensure that the Students' Union plays a full part in improving the experience of doctoral students and to get personally involved in the Project.
Looking forward to the next weeks and months there will certainly be a lot more talking to come. If you would like to be involved in the Project and we haven't already been in contact please do get in touch. I'd love to hear from you.
We will be looking to further develop opportunities for students and staff to get involved. In particular we want to talk more with Directors of Study and other academic staff and to better engage with, and capture the views of, those students who are not based full-time on campus. Other priorities will be making sure that we put in place a clear Project plan and governance arrangements and working with the Grad Schools and others to firm up on induction arrangements for 2016. More about which to follow.