Author: Alastair Marsh -
---
It's scarcely worth repeating that 2016 was full of surprises – of which many people were happy, many not happy. As for many other walks of life, science faces uncertain times.
Despite the UK Government's promise to safeguard existing EU Horizon 2020 funding until the UK leaves the EU, there are concerns of leaner times ahead. Cold hard cash aside, the general zeitgeist is perhaps also concerning for a scientist. The Oxford English Dictionary's recognition of "post-truth" as a word, plus a famous person being quoted as "having had enough of experts", has created something of an edgy mood.
Throughout all this uncertainty, I am personally buoyant about science's prospects in 2017. In the spirit of the year just passed, this is for an unashamedly emotional, subjective reason, all thanks to an unlikely union of people.
First of the odd couple, the man behind Gnarlak the goblin in the film "Fantastic Beasts and Where to Find Them" – otherwise known as Ron Perlman. Secondly, the new face of the £5 note – one Sir Winston Churchill. In an interview with The Big Issue, Perlman spoke passionately about the value of arts, saying:
"I'm with Churchill – we need to cherish culture. It celebrates our commonalities"

Ron Perlman, Interview with The Big Issue, no.1231, 14 November 2016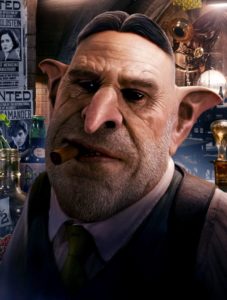 Churchill was indeed a champion of culture – particularly its value to society (though he is often misquoted in this regard).
"The arts are essential to any complete national life. The State owes it to itself to sustain and encourage them….Ill fares the race which fails to salute the arts with the reverence and delight which are their due."

Sir Winston Churchill, Address to Royal Academy, 30 April 1938
This staunch support of culture may have partly come from Churchill's own career in painting. It was a source of great enjoyment and relief for him. As he himself said "If it weren't for painting I could not live. I couldn't bear the strain of things."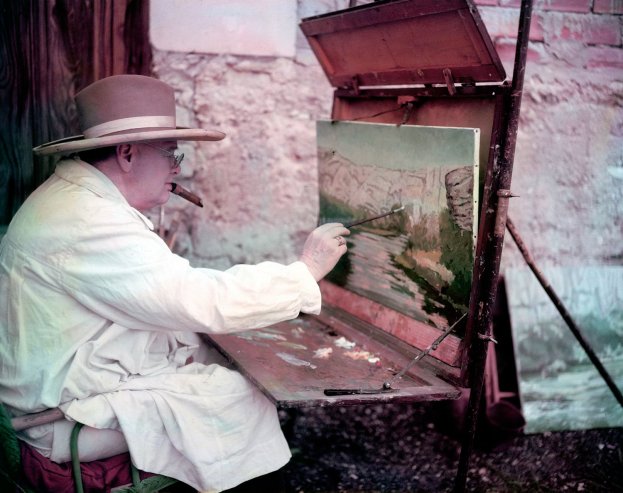 "But what is this to do with science?" I hear you ask. Like its fellow branches of the liberal arts, science, has its ups and downs. But like so many other aspects of human culture, it's hardwired into our existence. It's here to stay.
At this point in time, we are perhaps more aware than before of the differences between oneself and other citizens. This is a reason, more than ever, to seek what unites - our "commonalities".
And science DOES unite. To give an example - standing out amongst December's news articles about the Middle East was the arrival of SESAME. Not a puppet or seed, but the Middle East's new particle accelerator, the "Synchrotron-Light for Experimental Science and Applications". Scientists from Iran, Pakistan, Israel, Turkey, Cyprus, Egypt, the Palestinian Authority, Jordan and Bahrain will collaborate and do research in this new £75m facility in Jordan.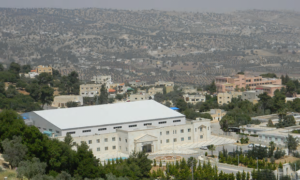 The prospect of lots of clever people from a troubled region working together to push the envelope of human scientific knowledge is something to celebrate. Likewise, in music, sport, literature etc., there is so much which humans enjoy and excel at which unites us across differences. At a time when there seem to be ever more ways to contrive conflict with others (voting preferences, cosmetic appearance, nationality, the list grows ever longer), let us always think first of the reality at hand - that quietly, so many of the things which inspire us are common to us all.
So as we look ahead to what 2017 may bring, rather than dwell on what frights us, let's take a moment to remind ourselves of all that unites us.
A Happy New Year to you all.
Also posted at https://verycivilengineer.wordpress.com/