Author: Ozan Fitzgibbon -
---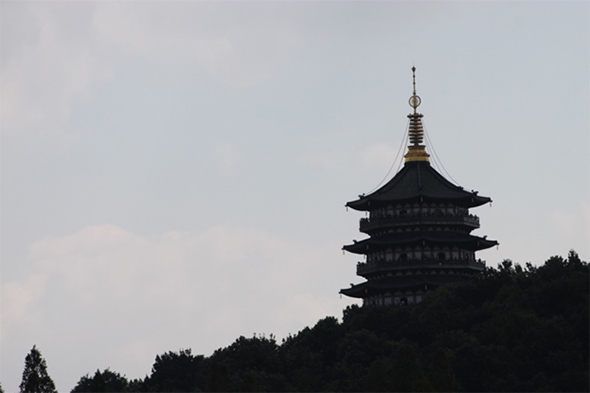 Summary
The aim of the camp/competition was to develop a futuristic mobility concept within a Chinese team of three that would promote sustainability and high tech, while respecting the history of the city and its natural ecology.
"It is without a doubt the finest and most splendid city in the world" – Marco Polo on Hangzhou
About Hangzhou and Future Sci-Tech City
The 2016 G20 summit host, Hangzhou, is the capital and the most populous city of Zhejieng Province in East China (close to Shanghai). The city is home to two UNESCO heritage sites: the Grand Canal and West Lake, which showcase the importance of the water system to their society throughout history. In order to revive its heritage, the council generously invested in reconstructing its ancient districts and landmarks, such as its pagodas (temples), and integrating traditional architecture into the likes of public shading facilities. These features provide an immersive experience to their heritage and both locals and tourists appreciate them.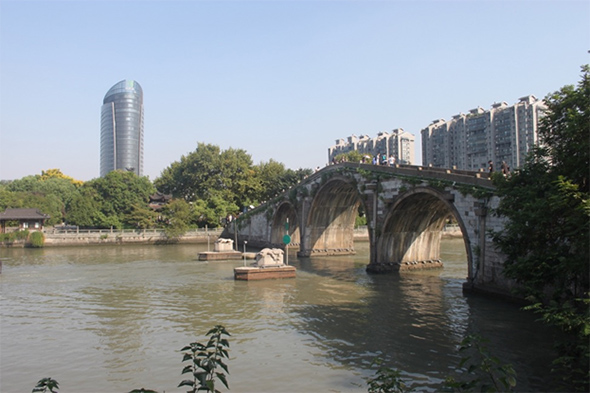 At the same time, China is also one of the leading users in technology where smart phones have become a basic need. With the use of their popular social platform, WeChat, they can use QR codes to pay anyone, hire bikes, or to even order at a restaurant by viewing their online menu. It has come to the point where even beggars can make a bank transaction with passers-by on the go!
The city is praised as one of China's Silicon Valleys. Home to e-commerce giant Alibaba and the prominent Zhejiang University, it is an innovation hub used to drive economy and support entrepreneurs at the new, in-construction Future Sci-Tech City.
However, all of these features - popularity, population, technology and innovation - have imposed a burden of mass mobility congestion. A country that takes pride in how much its people work, is theived of hours every day with time that could have been spent with family or doing what is close to their hearts. This then brings us to the purpose of the camp.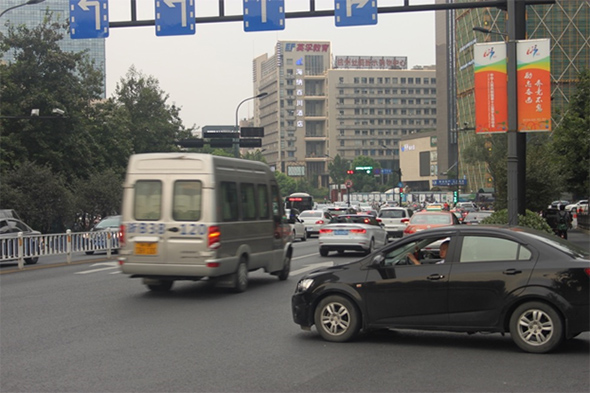 The camp
The camp was organised with the joint efforts of BMW China Automotive Trading Ltd, the Chinese People's Association for Friendship with Foreign Countries, Hangzhou Municipal Government, and with other technical partners. With this substantial backing, we received a substantial experience. The activities during the camp can be split into three distinct categories.
Student dialogue
As part of BMW's values as a global company, they aim to continuously share ideas with stakeholders, and create a comprehensive learning process to develop ideas to achieve their sustainability objectives. BMW is one of many companies realising and acting upon the need for sustainability and foreseeing that this will also be a part of customer purchasing considerations in the near future. Workshops took place with the BMW directors around topics of sustainability, the introduction of car sharing services, including electric cars, and the needs of citizens and regulations of Hangzhou. We shared opinions around these topics and built on them with leading questions. The local and international students were easily able to communicate with each other with the assistance of real-time translators.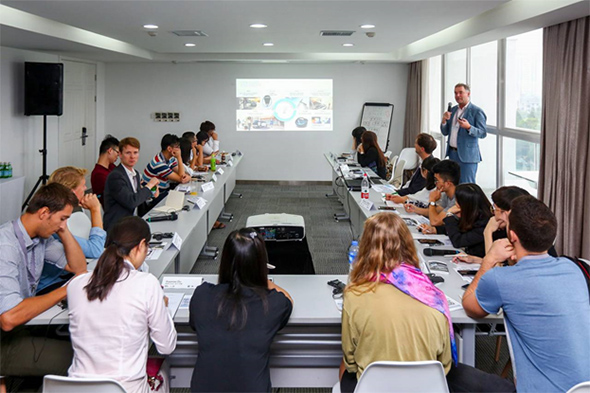 Belt and road initiative
To date, one of the largest international infrastructure projects valued close to $1 trillion. This ambitious effort was initiated by Chinese President Xi Jinping and would ultimately aim to revive the silk road routes with new high-speed trains and highways (the belt), along with maritime routes (the road). As part of their promotion, we took part in an activity of presenting the journey, in the form of storytelling, of how the groups' cities/villages would be connected through this proposed project.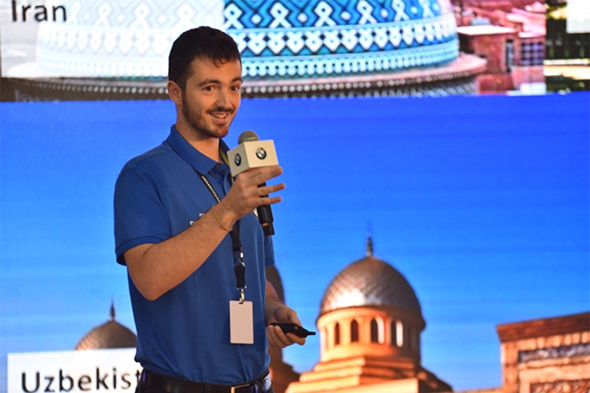 Main task
The majority of our efforts were allotted to ultimately developing a well thought out concept considering sustainability and high tech, while respecting the history of the city and its natural ecology. To achieve this, the organisers made sure that we were well versed by providing city tours and lectures from experts, and arranging dialogues with the locals. With all this information we were then given a day's grace from activities to concentrate on finalising our concepts. With a rigorous brainstorming session, establishing a good working relationship due to differences in working culture and attitudes, and bringing forth our knowledge, them with urban design and myself with engineering, we produced a comprehensive solution taking advantage of the water systems. After the all-nighter, giving us two hours of sleep, we were ready to pitch our concept to the panellists made up of members of the involved organisations.
All the ideas were unique and the prizes were given immediately afterwards. The room filled with a mix of celebrations and subtle disappointments, as with any competition. After the congratulations, the camp came to an abrupt end as many of the participants left to carry on with their own lives.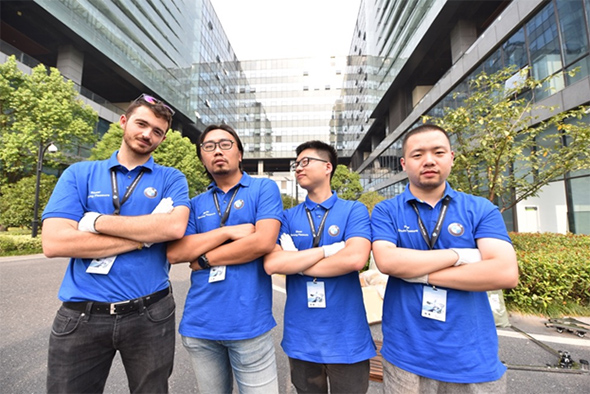 Reflection
Other than having the opportunity to test drive the new, all electric BMW i3, I came to learn and appreciate so much about China and their culture, and became aware, first-hand, the current serious efforts towards globalisation and sustainability. Even though this may seem like a simple and obvious solution, there are many barriers to overcome including economic, environmental, and social obstacles. It was empowering to learn that there are people, from many professions, and organisations that are coming together to attempt to solve these issues and this experience has provided an additional push towards my ambitions of working towards sustainability and international development.