Author: Li Gan -
---
Hi, my name is Li Gan. I am a student on the Mechanical with Automotive Engineering course at the University of Bath and am currently taking a year-long placement at MAHLE Powertrain Ltd in Northampton, UK.
MAHLE Powertrain is a powertrain-focused engineering consultancy, serving the automotive industry. Key areas of work include designing and developing engines to the specifications required by its customers. These are typically automotive manufacturers, both large and small. MAHLE Powertrain is a subsidiary of the MAHLE Group, a much larger organization which employs 76,000 people worldwide. I am situated in the Research and Advanced Engineering Department as a placement engineer.
Due to the strict proposals for post-2020 CO2 targets for cars and vans, the automotive powertrain industry is currently undergoing a revolution. Downsizing and turbocharging of the internal combustion engine as well as electrification of the powertrain is the current focus of the future development.
For Mechanical Engineering students, to take a placement year in industry is definitely worthwhile. Engineering is a discipline based on theory and developed in practice. At MAHLE my main task is to design parts for the MAHLE MEET electric city car. In the design process, I need to turn the theories I learnt in the first two years of university study,such as the bending moment of different structure, into practice, such as the material selection for the panel on the chassis.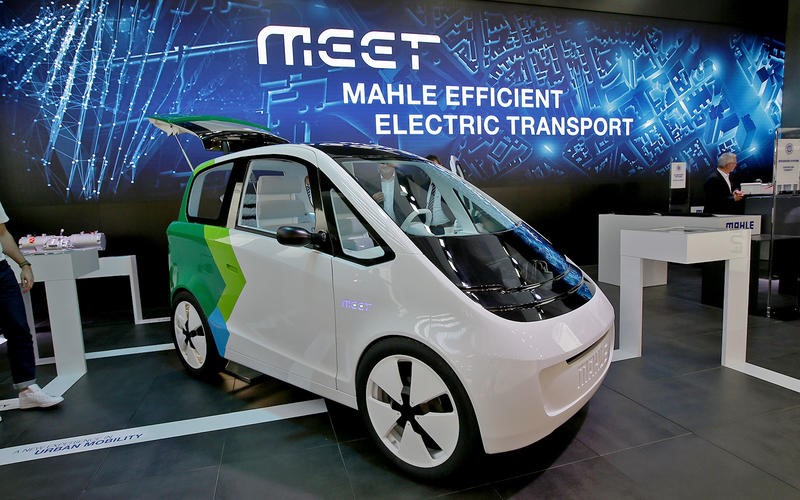 As a petrolhead born and grown up in Shanghai, China, I would definitely recommend international students like me to apply for a placement to fully experience the British working environment. It has been particularly interesting to work in a different British city to the one in which I have attended university. Unlike Bath, a world heritage site with a campus-based student environment, which combines students from all over the world, Northampton, the shoemaking and heavy industries-based city in the East Midlands, has shown me a different sort of British working environment. It has a far smaller Asian community and within the company of 280 employees, I am one of the only two Asian engineers on site.  From presenting design reviews to my colleagues to greeting neighbours, the full English environment forces me to speak English all the time and thus strongly improves my spoken language and grammar. I even had a chance to work as a temporary interpreter when a group of Chinese engineers came for a visit. I never knew I would have a skill like this before.
I have found my industrial placement to be a valuable experience and highly recommend international students to take advantage of this opportunity as part of their degree courses.