Author: Ana Johnson Portales -
---
Starting out at such a great place as Delft has been both exciting and stressful. This year we had no references to guide us with tips for settling into The Netherlands and I have to admit the list is pretty long, but as soon as you arrive everything is worth it. Similar to Bath, accommodation is hard to find, and arrangements have to me made way way in advance. I was really lucky and managed to arrange it privately, which meant cheaper rent, near the campus and living with other Dutch students. But talking to other people I realised that this is very much an exception. Many exchange students use the student housing service DUWO, paying a fee and are located either in Delft or The Hague, some even in Schiedam or Rotterdam.
Once you are accepted, you receive an invitation to take part in the Introduction Programme, which is a great week to get to meet other students of different Master courses. Definitely something you don't want to miss (make sure you can organise your summer placement properly to be available from mid-August). Not only because of the tours and activities which are organised to introduce you to the campus facilities and the services offered by the University, the biking and student culture, but also because it is a great way to meet people. During this week you are also tasked with a project to work on team skills and dismantle the possible misunderstandings that may arise when collaborating with students with diverse cultural background. As a UoB student however, I have to admit that our course prepares us quite well for this sort of scenario and the expectations are similar to those we have at our home University, it is not much of a shock.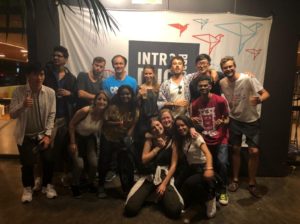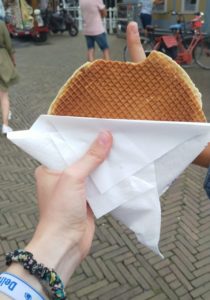 Between this Introduction Programme and the start of the courses you have a week to sort out logistics of your new life as you settle in. Getting a bike is something essential in The Netherlands and depending on your relationship with cycling and bike maintenance there are different options: Mobike, Swapfiets or just buying your own bike and reselling it at the end of the year. Beware that there are many rules about cycling safety and parking your bike, as many get stolen.
One logistics thing I found rather shocking after moving here was that many payments – the most important for me were getting a Swapfiets and shopping at Albert Heijn – require a Dutch bank account/Maestro card, so having some cash handy is necessary for some shops. Other important things to arrange are registering at the Municipality and at the University as soon as you arrive/start lectures.
Delft is a small charming town, the city centre reduced to a couple of squares and cute canals. Places to eat and drink are quite limited, so many people enjoy taking spontaneous trips to Rotterdam and The Hague now and again, which are really easy to get to with the train or the tram. Student culture here in Delft is very peculiar, particular at a Batchelor level they have a big fraternity/sorority culture in the different student associations. There is always something going on and people are always friendly, generous and willing to help.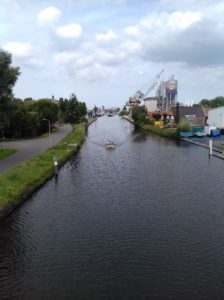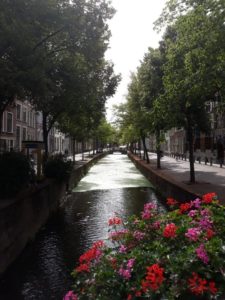 This week we started the classes. At TU Delft the Master courses of Civil take a specific track (Water management, Structures, Transport planning, Sustainability…) so the range of modules to choose from is really impressive. However, this entails that scheduling a timetable is a pretty big challenge which you will spend most of the first week trying to sort out, to make sure courses comply with your learning agreement and also satisfy your interests. Subjects are normally split into quarters instead of semesters, which means to comply with the minimum credits on average 7 or 8 modules are required for the Autumn term.