Author: Zachary Delf -
---
Entry # 3
The Opportunity to be on Erasmus is one that shouldn't be taken for granted. With this opportunity comes so many possibilities; of how to develop, learn, make friends and have fun! What you get out of it really comes down to how much you put yourself out there and how proactive you are when it comes to saying yes to even the more uncomfortable situations. This is all part of the experience; you'll face challenges, but it'll all be worth it.
I'm really enjoying my time in Madrid and have found myself so preoccupied with university, capoeira and being outside that I'm hardly ever at home. I love this! I've met great people with whom I've been able to practice my Spanish as I get to know them better. As a matter of fact, I'm writing this entry just a day after volunteering at a construction site, working with a friend whose architecture studio is designing classrooms for an impoverished area of suburban Madrid. I've got many plans here and have done quite a lot already; I think that's the Erasmus feeling, knowing that your time is limited that you try and do as much as you can (of course it's important to be honest with yourself and recognise when to prioritise rest and work at Uni).
Being in the centre of the Iberian Peninsula makes it easy to get around and with cheap bus tickets with ALSA (with a further Erasmus discount), the options are available for you to travel and see much more than Madrid. Since starting the Erasmus I've been to Lisbon, Valencia, Segovia as weekend trips while I will spend a long weekend in Andalusia next week!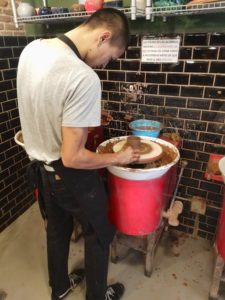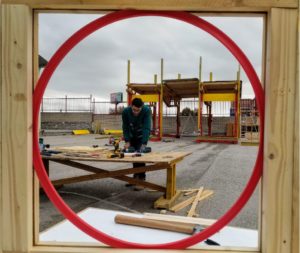 Entry #4
As I approach the end of my time here in Madrid, I can't help but reflect on how great this Erasmus experience has been for me. I've always expressed the desire to learn a new language, experience a new culture and explore different teaching styles. I'm very grateful to have accomplished these three things after the 5 months here.
Having taken as many of the opportunities from UEM such as 3D printing at the FabLab and seeking help to learn new CAD software, I will return to Bath having achieved a widened skill set. The classes taken have certainly complemented my education at Bath and even opened my perspective to how I view engineering and design.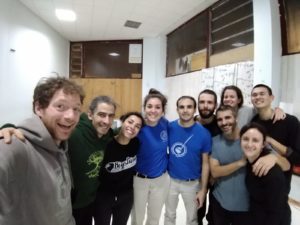 The times spent with friends I have made, notably from my Capoeira group, have made my time here truly memorable. Although it may have been rather short, I think it was long enough to find my place in Madrid; so much so that I would love to return one day.