Author: Rhys Phillips -
---
Short-term study abroad at the Iceland School of Energy - Reykjavik University focusing on renewable energy and sustainable development.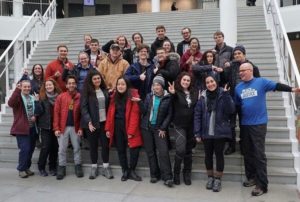 In March 2020 I travelled to Iceland for a short-term, experiential education program at the Iceland School of Energy, Reykjavik University through an organisation called 'The GREEN Program' that offers these short-term, high impact courses in Peru, Nepal, Japan and Iceland. While my time in Iceland was cut short due to the spread of coronavirus; it was a week that I will never forget!
The idea of 'The GREEN Program' is to bring together a diverse group of passionate students from all over the world for a short-term program that encompasses graduate level lectures, coursework, cultural activities, adventure, networking and the truly unique opportunity to make a group of friends to last a lifetime.
The GREEN Program truly is unique in the field of higher education in that it offers students the opportunity to study abroad around our full-time degree whilst immersing participants in the local culture and providing fully accredited graduate level learning.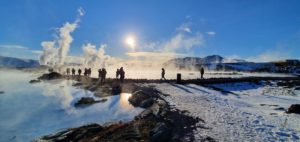 Whilst in Iceland I attended lectures at the Iceland School of Energy - Reykjavik University on the subjects of energy policy, sustainable energy engineering, entrepreneurship and the evolution of energy infrastructure in Iceland. The opportunity to learn at graduate level with a group of students from all over the world, passionate about sustainable development, was incredible. One of the standout moments of the academic side of the experience was the capstone project. We had a week to come up with a business case for a sustainable business initiative and present the idea to our fellow students and academics from Reykjavik University. Although, due to coronavirus, we had to make these presentations by zoom meeting from our respective homes; the process of developing a business case focused on the UN Sustainable Development Goals was inspiring and allowed us to explore our passions as students with complete academic freedom. Indeed many capstone projects from TGP alumni have gone on to become successful start-ups over the last decade.
But it wasn't all work! The whole aim of TGP is to blend cultural experiences with high quality education. Throughout our trip we visited the famous blue lagoon; hiked a glacier (and went swimming in a thermal river at the top); explored Reykjavik; stayed in local guesthouses; visited the bridge spanning the Eurasian and North American tectonic plates; tried local cuisine (I would NOT recommend the fermented shark!); sampled a wide range of local beers at the pub quiz (which I would recommend) and bonded as a group over our passion for sustainable development.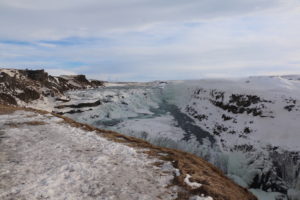 I found that the sustainable development focus of the program complemented the integrated design ethos of the Faculty of Engineering and Design at Bath University and was a perfect opportunity to broaden my horizons as an engineering undergraduate without having to commit to a semester abroad. Due to its short nature TGP programs are also affordable and there are a number of scholarships on offer – one of which I have secured to visit Peru in 2020 where I will study 'Water Resource Management & Sustainable Practice' at Universidad San Ignacio de Loyola.
The GREEN Program was an amazing experience. Making friends for life while studying a subject I love with a passionate group of people from all corners of the world in one of the most beautiful places on earth is truly an opportunity I will treasure for a lifetime. While international travel is the last thing on our mind right now (as I write this the UK is under national lockdown); TGP are still enrolling students with the guarantee that programs will re-commence when it is safe to travel and scholarships are still available. See the program list here and if you have any questions don't hesitate to get in touch.
Rhys Phillips – MEng Civil Engineering, Industrial Placement year