A long while ago now, our Director of Administration tasked a group of us to create an interactive staff induction module for everyone in the Faculty: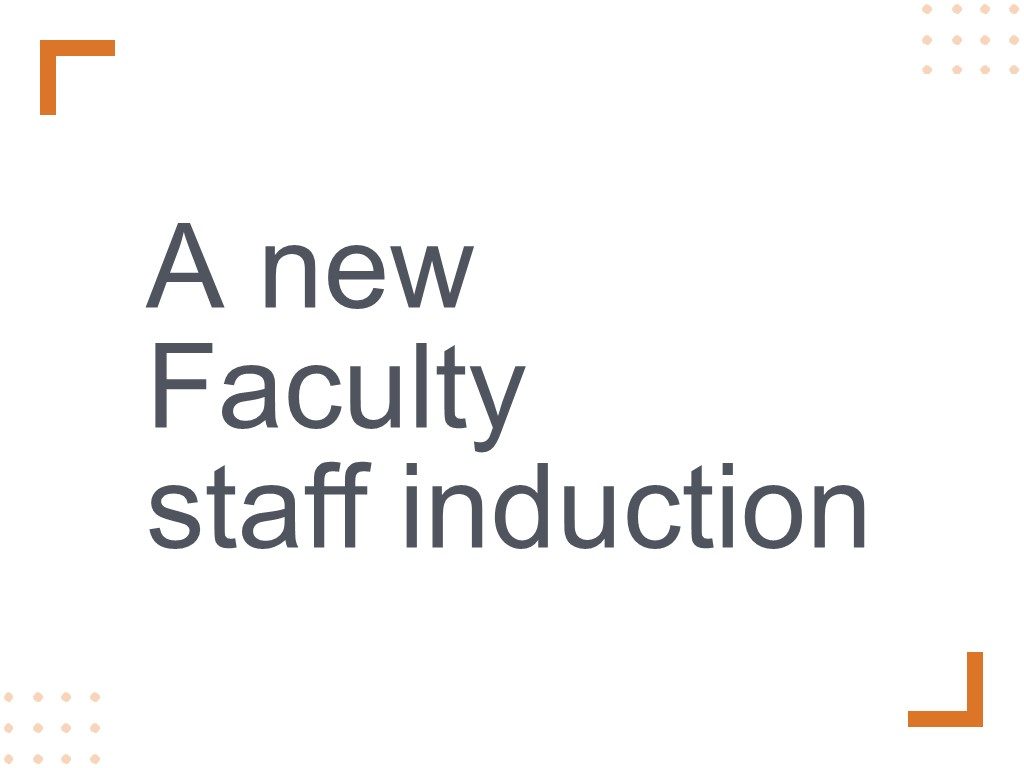 We interviewed members of staff to hear about their induction experiences. This helped us to come up with specific aims for the project.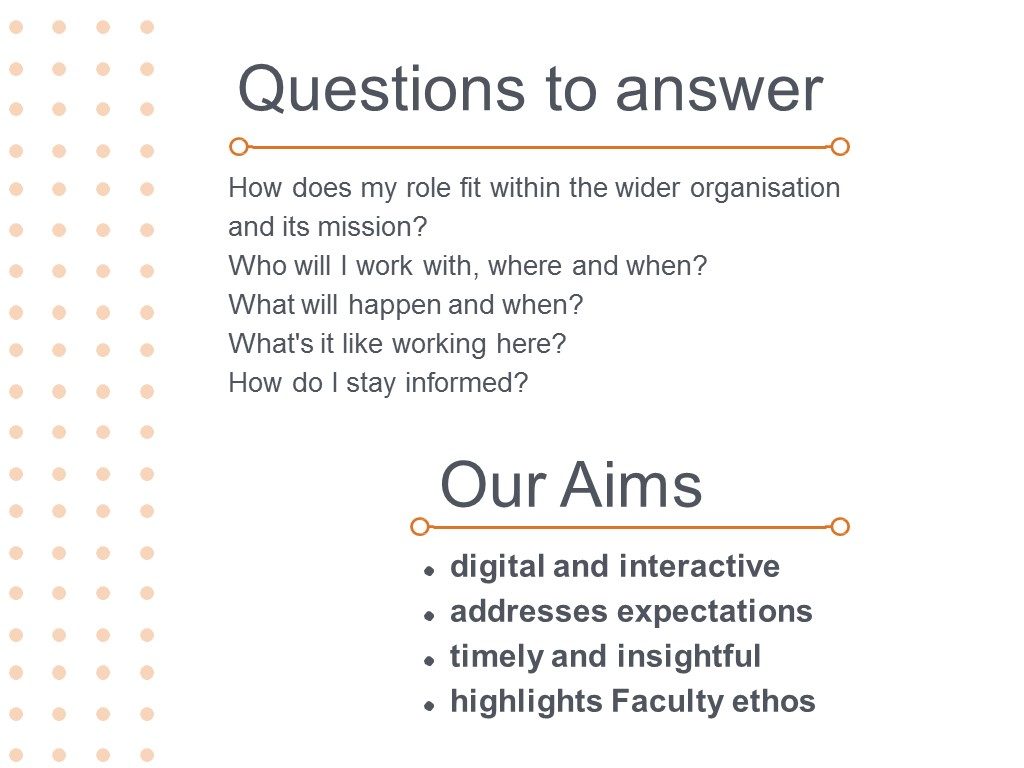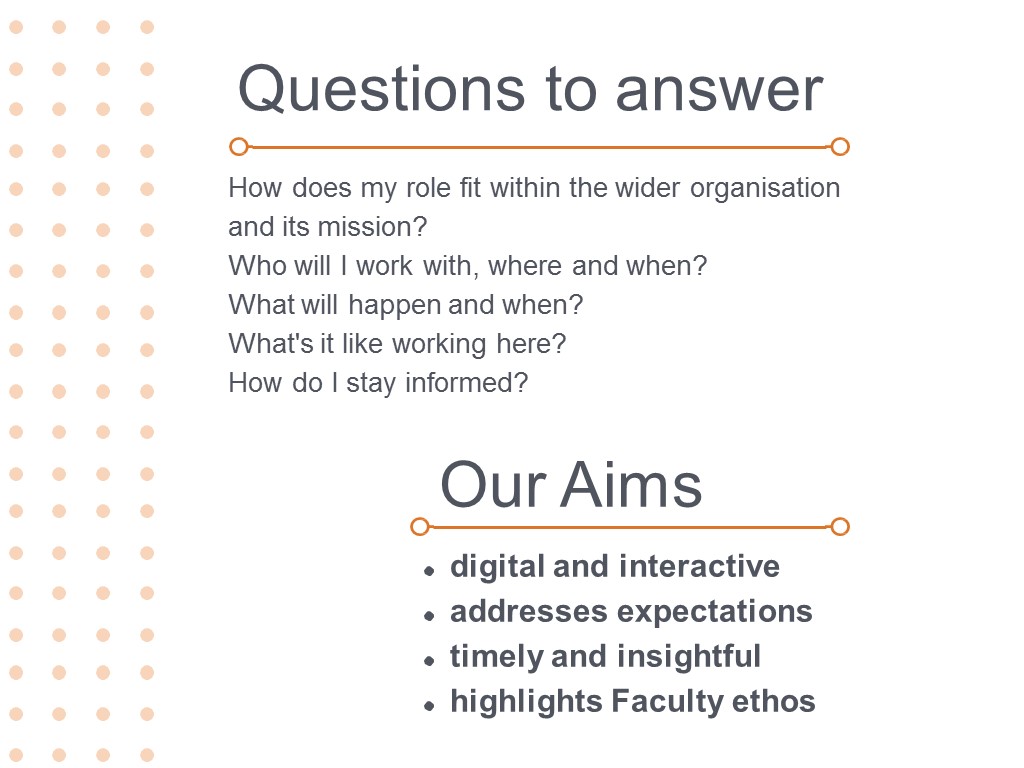 We also learned from our research that people's experiences varied depending on their line manager and the time of year they started. We decided we needed to develop a module for managers to help them prepare for their new member of staff and consider which point of the annual cycle they would be starting in.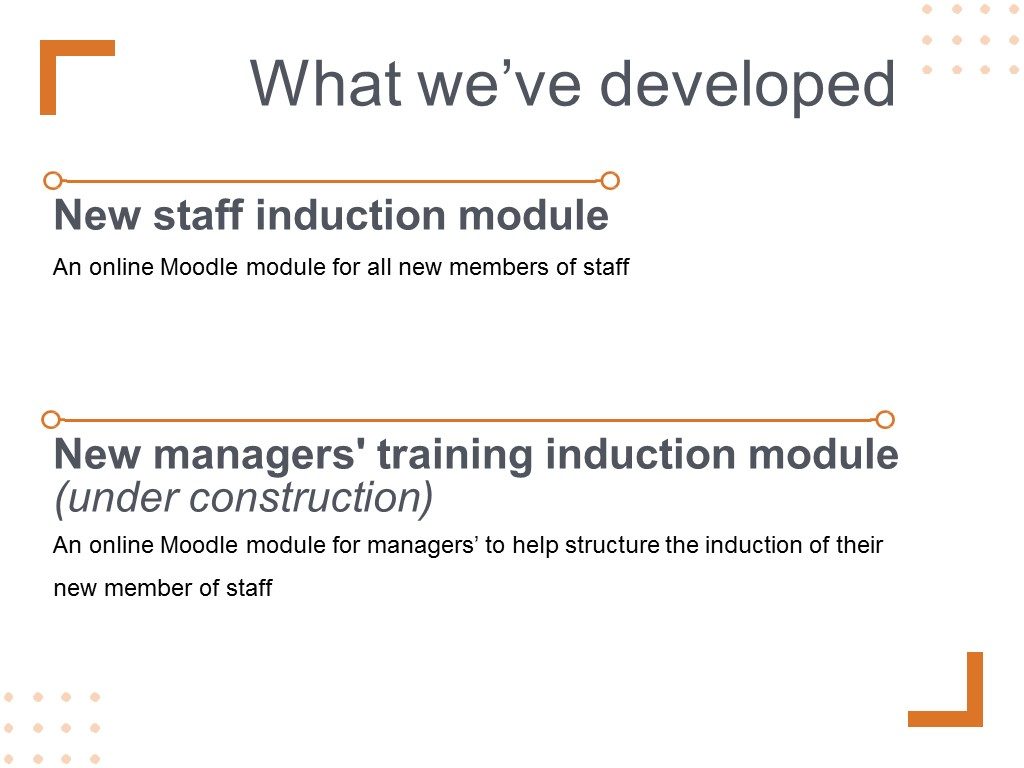 The project has had many stages with different members of the project team taking on more active roles depending on the stage.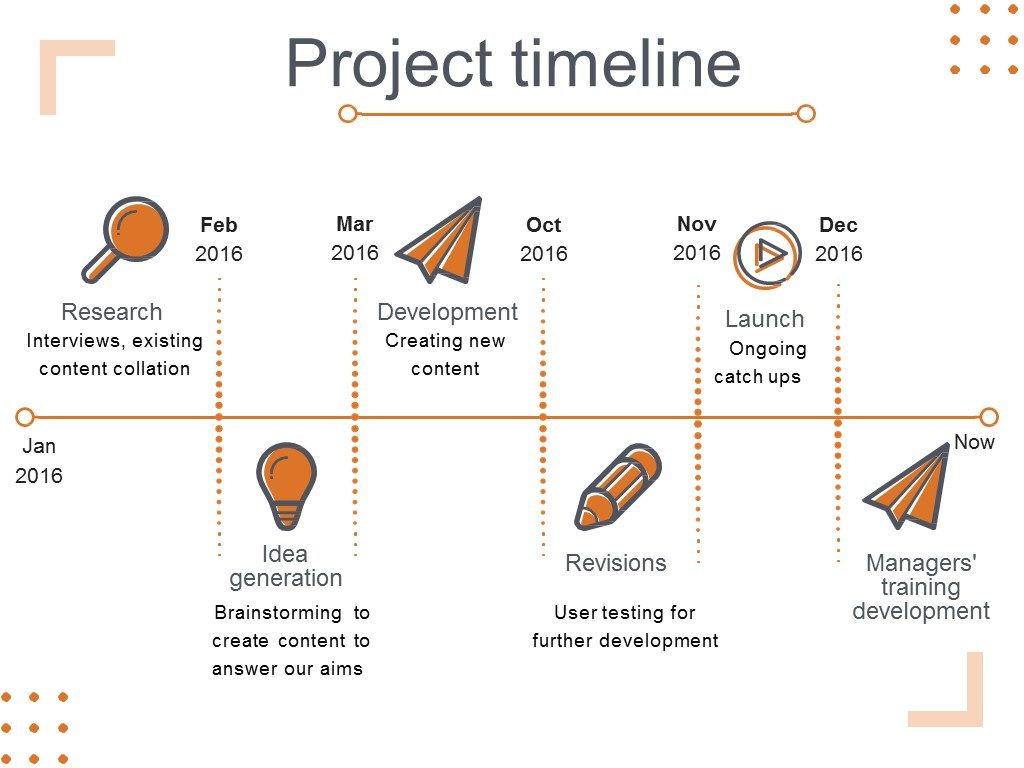 We all come from different job functions which meant we could specialise or learn new skills.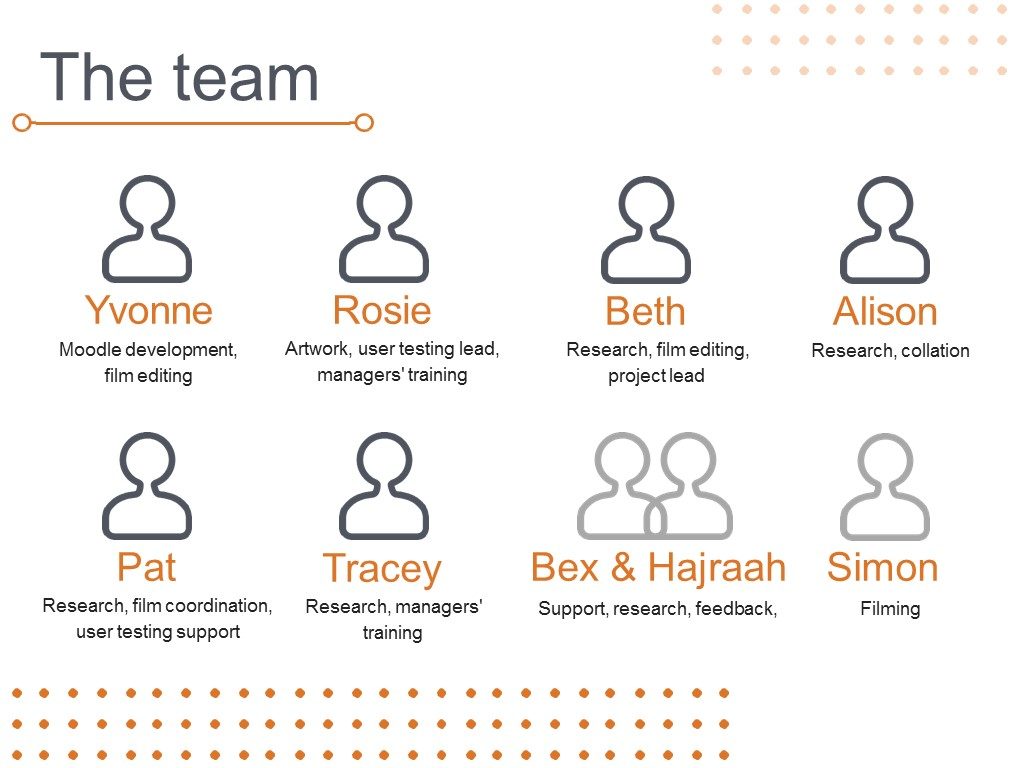 The team met regularly to share ideas and kept in touch through Trello between meetings.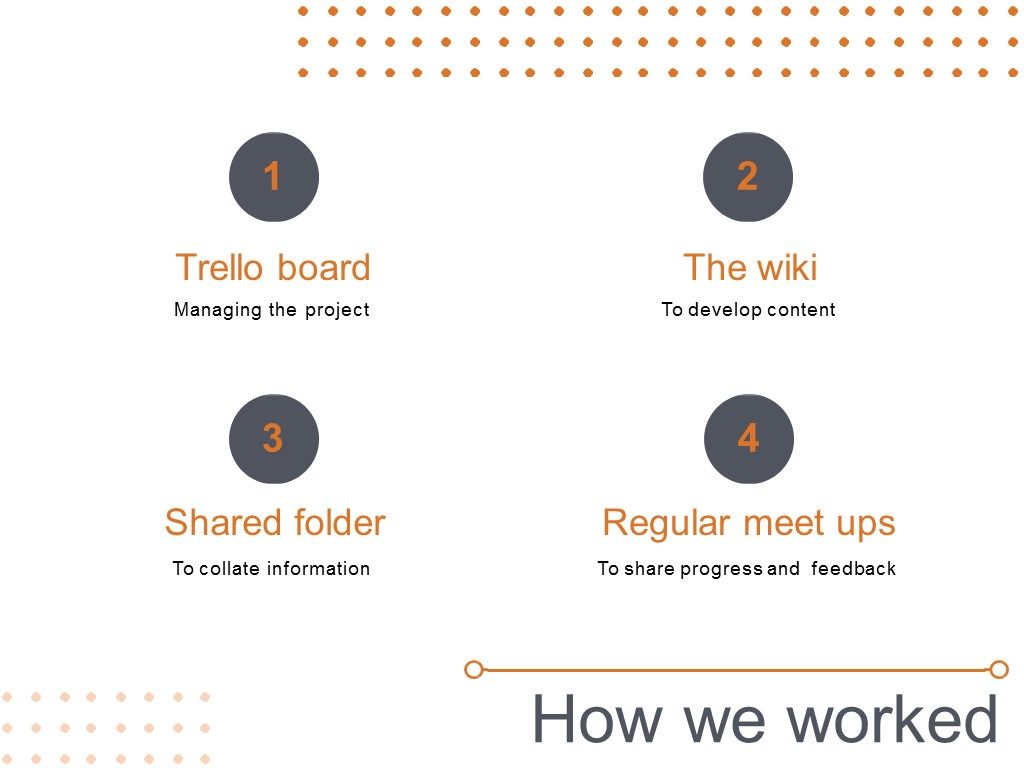 We mainly learnt the importance of investing in technology and sharing our knowledge with each other.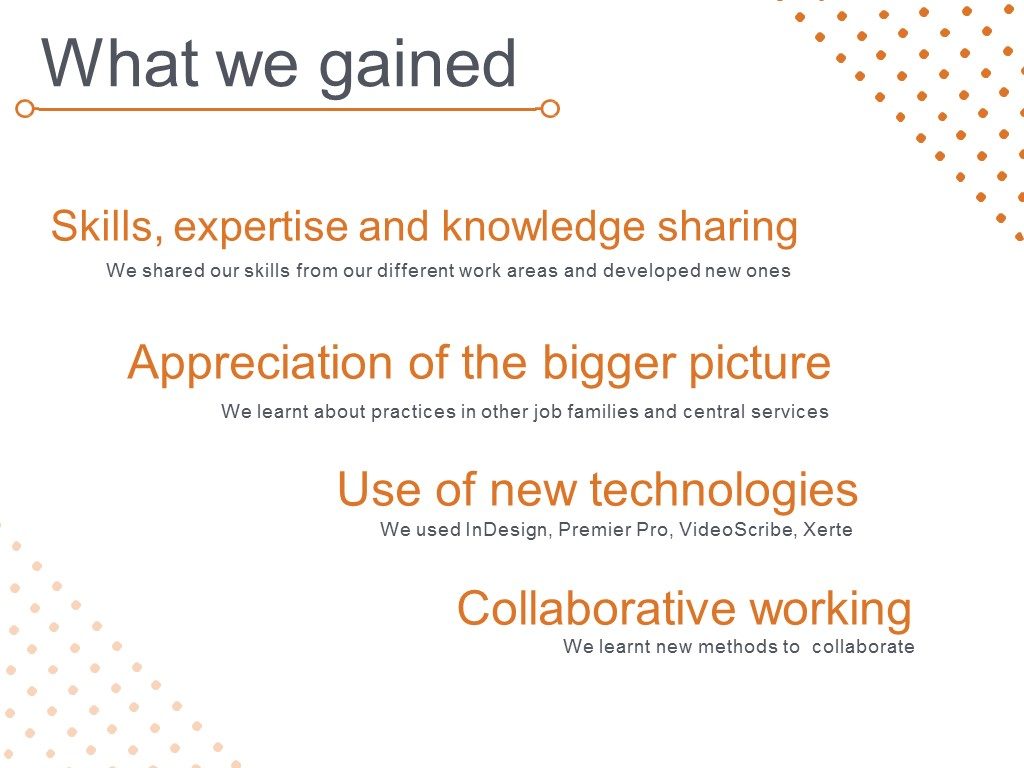 Try out the new staff induction module using the self-enrolment key available on the wiki.
Managers' training module coming soon...