This is my 10th and final blog about my placement year at London 2012 Olympic legacy charity Join In UK.
To quote Rachel from Friends, it really is the end of a mini era!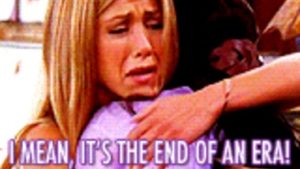 How time flies... 
I can't believe I have finished my placement year! It has gone so fast! And I am so sad it has come to an end!
It is going to be very strange not hiking it up to London each day! Nearly everyday, since June last year, I have got the train and walked the same route to work. I have developed, without even realising, habits on my commute. For example, I get in the same train carriage; see the same people, the same barista at costa coffee serves me and of course being amongst the amazing buzz of commuters in the city all marching to work. I even managed to spot Boris on his bike during my last week!
Whilst I am most definitely looking forward to the summer break, I will really miss placement!
The buzz of the city...
I am really going to miss the buzz of the city and the amazing landscapes I see each day! There is something very stimulating about walking to work each morning with hundreds of commuters and walking past Big Ben, the London Eye and various other landmarks. I have definitely been around most of the city centre of London during the last year, and have greatly improved my navigation skills! But there are still many places I didn't go, just goes to show how big London is! I definitely have tried not to take London for granted, it really is an amazing city and I am so lucky to have had the chance to work here for a year.
Join in...
It is really strange to think that I didn't know or had even met the 25 people I work with at Join in. And I have spent nearly everyday seeing the same people and working with them for the past year. Without sounding too cringe or cliché I couldn't have asked for a nicer, more welcoming and generous group of people to work in my first full time job with.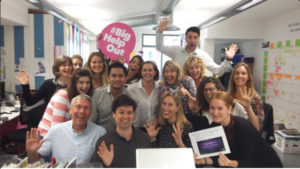 I have definitely felt part of the team and I have had the chance to get involved with a bit of everything on placement, here are a few of my highlights…
Worked collaboratively with NGB's (such as UK Sport, LTA, England Hockey and Sport England) to put more volunteers into grassroots sport. Responsible for updating major events on the Join In website. Interviewed volunteers and clubs and wrote blog posts for the website.
Compiled the profiles of BBC Sport Personality of the Year (SPOTY) stars, managed the call list to connect athletes and outstanding volunteers in order to deliver the nation's biggest ever thank you to sport volunteers at the SPOTY show.
Managed Join In's invaluable PR coverage database, capturing the media value of Join In's campaigns.
Attended major sports events such as; Anniversary Games, Euro Hockey, 6-Day London and Modern Pentathlon Championships!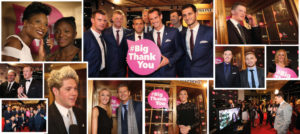 Why I would recommend placement!
I was never really 100% sure if I was going to do a placement as part of my degree. Partly because I took a year out after a levels before I came to uni, and partly because I had settled into my Bath routine, I don't like change!
When the opportunity at Join in came up it looked like the perfect chance to learn about the different areas of the sports industry- which was my main motivation for doing a placement year. I have gained more than an insight and have had the chance to acquire first hand experience in delivering on the ground and nationwide campaigns. I am very lucky I was offered the chance for this unique placement. Not only the theoretical side that will help me with my degree, but the practical and 'life' skills.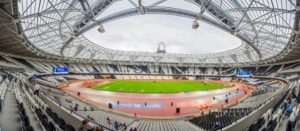 These are a few of the things I gained from placement:   
Practical experience of the sports
industry
A strong understanding of how a charity
functions
Working in a small team of 25 people has
meant I have an increased knowledge
of the different areas of the sports industry
 Good understanding of career
pathways to different job roles
 Increased confidence
New network of contacts
Experience full time work and working in
London.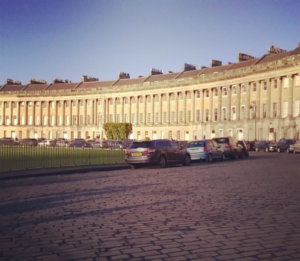 Back to Bath... 
Finishing my placement in May means I have a lovely long summer before final year commences in September. I have some exciting plans over the next couple of months, which will be nice!
Through placement I was informed about an exciting volunteering opportunity with Team GB. For a week in June I am volunteering in Birmingham with at the "Kitting Out" process. This is giving out the official Adidas kit to the athletes off to Rio! It definitely will be exciting to be part of and again a new experience to add to the list!
I am looking forward to going back to Bath for final year, especially as I get to see some of my friends who have been abroad this year on placement.
A couple of people at work said "make the most of your last year being a student! Which I definitely will do! But I am definitely not as scared or dreading the working world now!
Louise Rose
(Sports and Social Sciences)