Hola a todos.
Much has happened since last we met. Firstly, you'll be pleased to hear that the girls arrived safe and sound to me standing there with too much luggage holding a home made airport sign reading 'Litsie y Jessica Due' (spitalian joke) and we headed to the hostel.
After settling in, the next task was for me and Lizzie to drop our suitcases with our host family. This involved the longest taxi drive ever, but with one of the friendliest drivers ever. We never actually asked his name, but he was a really interesting insight into the mind of a porteño. Firstly, the competitiveness of South Americans in general to convince you that their country is the best, because without a doubt their nation is the most 'solidario' and friendly. Saying that, he and all the argentines we have met thus far have been very friendly and have gone out of their way to help us poor foreigners. The joy of national pride of course is the desire to share the best parts of your country with visitors.
 Once we arrived at the house, we were there only 5 minutes as the kind taxi driver offered to wait for us whilst we went in. The area the family live in is called San Isidro. We were greeted at the front door by Maria, the mother, who called her two daughters down to meet us saying they 'have been so excited to meet their older sisters'. It's not yet certain  whether we'll be staying with this family for certain, but hopefully once we return from our 2 weeks travel they'll have decided. That's another thing. 'Mañana' here, more often than not doesn't actually mean mañana, a good lesson in going with the flow!
The next day we spent strolling around the city, in Microcentro where we were staying we watched the weekly meeting of the mothers of the 'desaparecidos' which we learnt about this year at uni. Despite the fact that it all happened so long ago, these mothers of the missing still meet every week, and after circling the square for around 10 minutes singing they stop and discuss current affairs and injustices; this weeks topic was Palestine. We also fell in love with an area of the city called Palermo which in the day is full of colourful houses, streets sheltered by kissing trees and funky cafes, and at night it's full of trendy bars.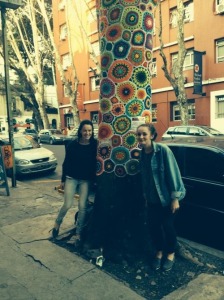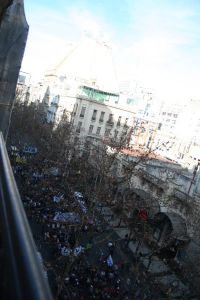 Thursday night was definitely the highlight so far. The tango night experience, organised by the tour we're doing and it was outstanding. It began with a tango class, which involved learning a series of steps which we then practiced in pairs, taking turns with the men as - as always with dance, there were more females than males. Somehow me, Lizzie and Jessie were all asked to come up and perform before we could learn each next step - a highlight was Lizzie being told by the teacher in front of the whole class to lift her knee up to her boobs. Following that we were served a traditional 3 course meal - steak and red wine included of course! This was excellent and after the first course they dimmed the lights for a series of tango performances, in which our teacher featured.
The next morning I said goodbye to the girls and took a taxi to the docks and got my ferry to Uruguay. The Teuten family met me the other side and have been amazing whilst I've been here, making sure I see as much of Montevideo as possible. Highlights have been a bus tour through the city, trying a parrilla (Google it for jealousy to ensue), a walk along the coast this morning whilst (they genuinely unwaveringly still call it winter) it was 21 degrees in the sun outside, and also seeing an Italian production called Donka - an incredible mixture of music, dance, acrobatics and theatre based around thoughts on the life of Anton Chekhov.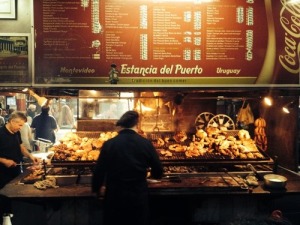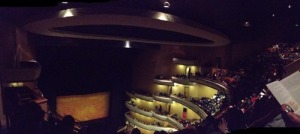 Tomorrow I fly to São Paulo and have a night there alone before the girls arrive the following morning. Wish me luck!