It goes without saying that a Placement is a great opportunity. You will gain valuable experience and skills that will help prepare you for -as everyone keeps going on about- the highly competitive "real" world.
You might even realise what is you want to do after you graduate! (not everyone has their minds made up, me being one of them).
But doing a placement in a different country? That's a whole other level. As well as learning new skills and getting used to full time work (which can be tough at times), you also get to experience another culture (which can be surprisingly different to your own), sample the local delicacies i.e eat all the Gelato you can and even improve (or learn) another language.
And all this while you're gaining real life work experience.
Fantastic!
But the best thing I think is getting to travel.
Never before have you been so close to so many destinations.
You can just hop on a train for an hour (or two) and tadaa you're in Venice, or Verona or Lake Garda. No flights to juggle, suitcases to pack or leaving the house at ridiculous times in the morning.
Of course, you can't go swanning off somewhere every weekend because well there's bills to pay and food to buy  but planning in advance and finding deals makes a few trips here and there possible.  Much more possible than if you were in England anyway.
At first , you might come across the problem of but who can I go with, depending on your circumstances (when I arrived in Italy I didn't know anyone. Absolutely zero friends - thankfully that improved).  So I made the most of people coming to visit me and dragged them along to all the places I wanted to visit.
Of course, I haven't ticked everything off my list and I probably never will because it keeps getting longer but here are a few of the places I've been lucky enough to visit and if you're ever in Italy you should definitely check them out!
Desenzano on Lake Garda and Sirmione.
Lake Garda is incredible. It's just so beautiful, the taking-my-breath-away kind of beautiful.  A great expanse of stark blue water it stretches for miles, never seeming to end giving you the feeling that you're by the sea rather than a lake.

The little town of Desenzano where I went (because there are a few little towns dotted around the lake) is full of cobbled streets and those pretty pastel houses with the shutters. It's small but lovely with a little harbor in the main Piazza where expensive little boats bob up and down on turquoise water. You could be fooled into thinking you are in the South of France (which is fine by me).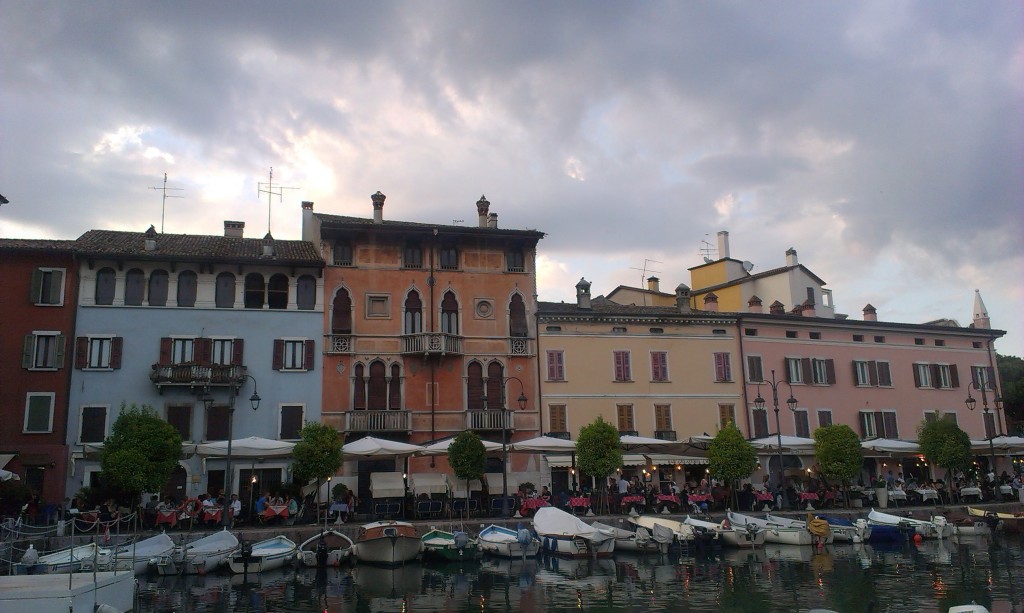 The real treat though, is just across from Desenzano on the tiny island of Sirmione. It's really easy to get to, just a half an hour ferry ride across to this little spot of paradise.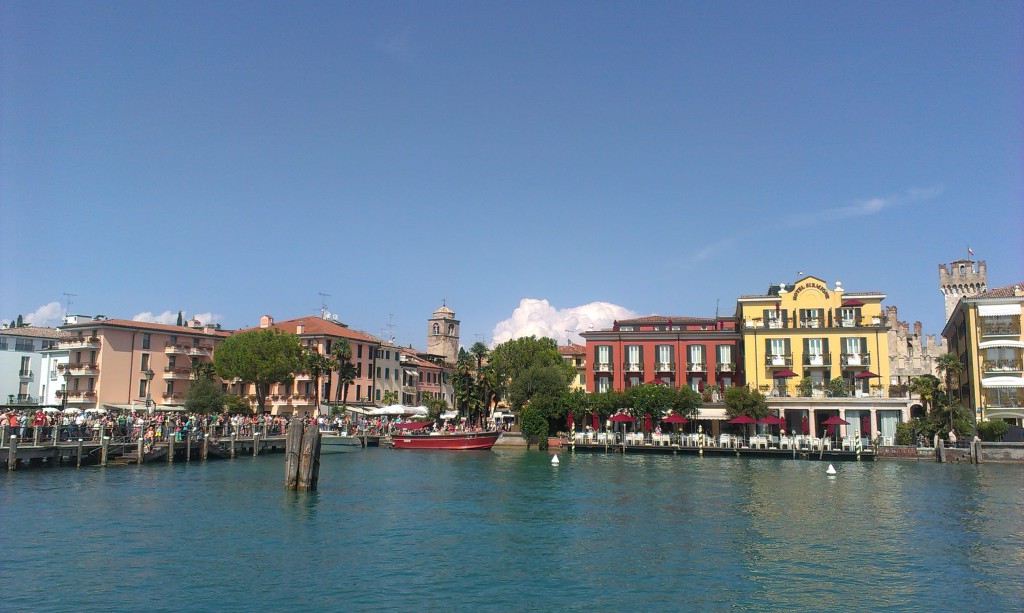 Suddenly we were transported into what felt like the middle of the meditteranean, not rainy northern Italy.
Venice

I had always wanted to go (well don't we all?) and now that I'm living just outside Milan, it's only a couple of hours away on the train. Using a two-for-one deal on the train (deals again.yay!) me and my boyfriend took a day trip to the floating city. Unfortunately it rained the entire morning and some of the afternoon too, which kind of dampened the mood a bit (no pun intended honest). But after the sun came out it was very enjoyable (warning, Venice is not the kind of place you can enjoy in the rain).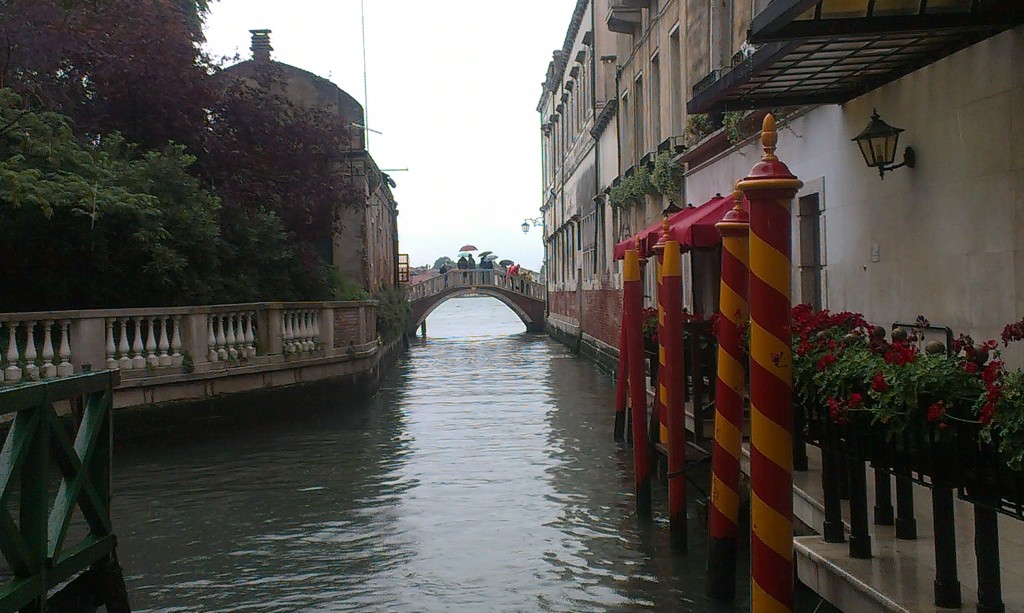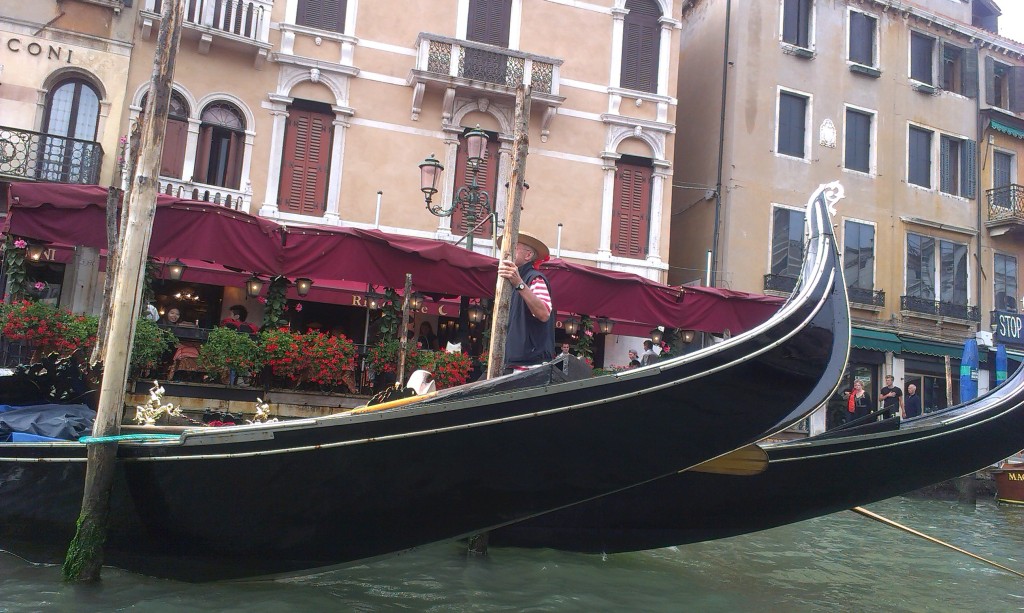 Bergamo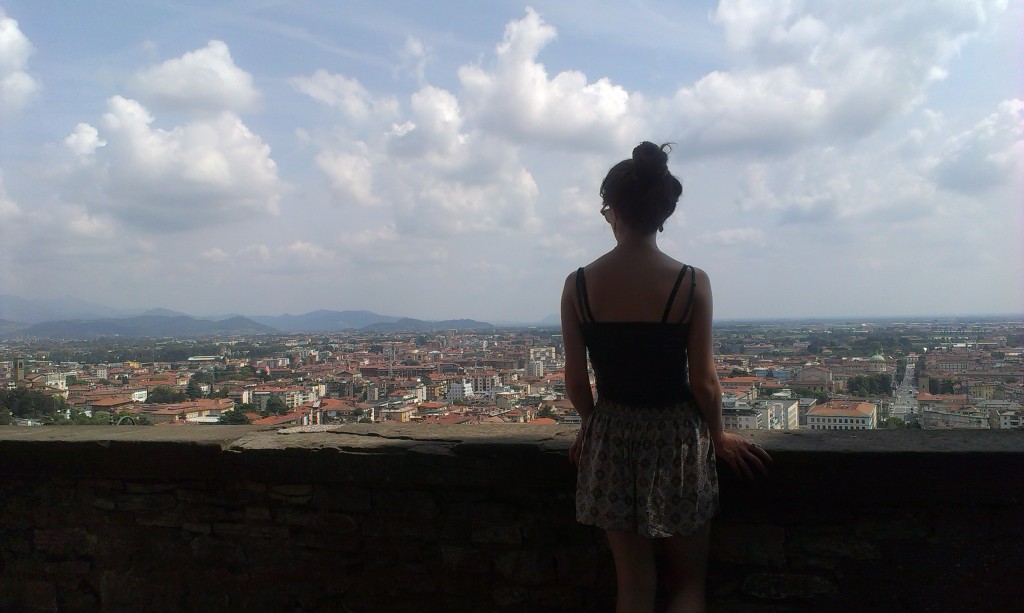 Ok, so maybe this one you won't have heard of, but it's definitely up there with the rest. The town is made up of two parts: Citta bassa and Citta alta. The one you want to go to is the latter.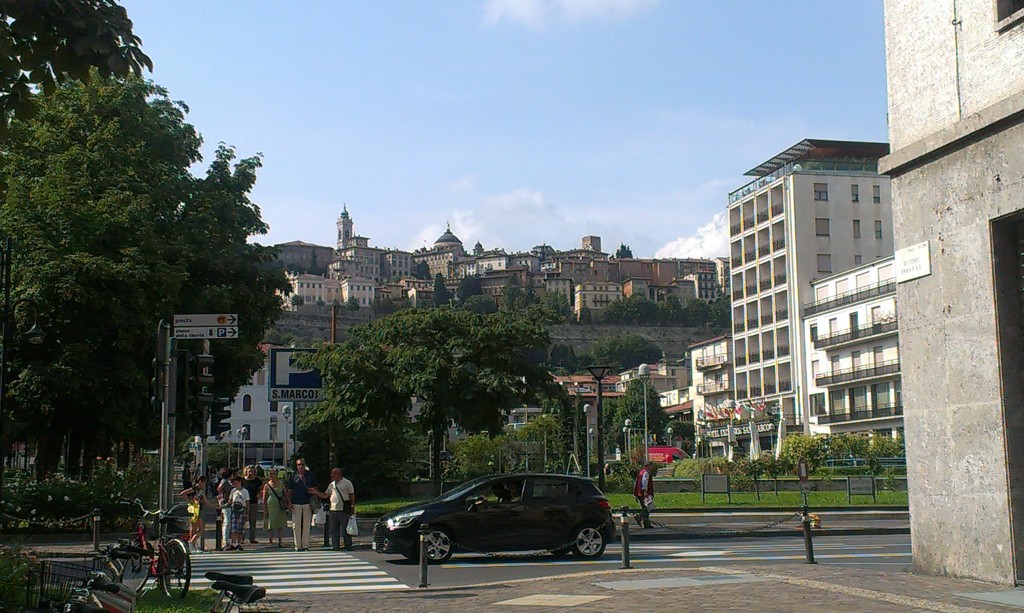 It's a medieval town built high above the modern city with stunning views over the whole of Bergamo. You can even see the mountains. It's tiny at the top but like the majority of towns in Italy full of beautiful architecture and winding cobbled streets. Perfect for a lazy afternoon of wandering, eating (make sure you try Polenta, the area's typical dish, very yummy but very filling!) and sipping sophisticatedly  from a glass of wine.
Lecco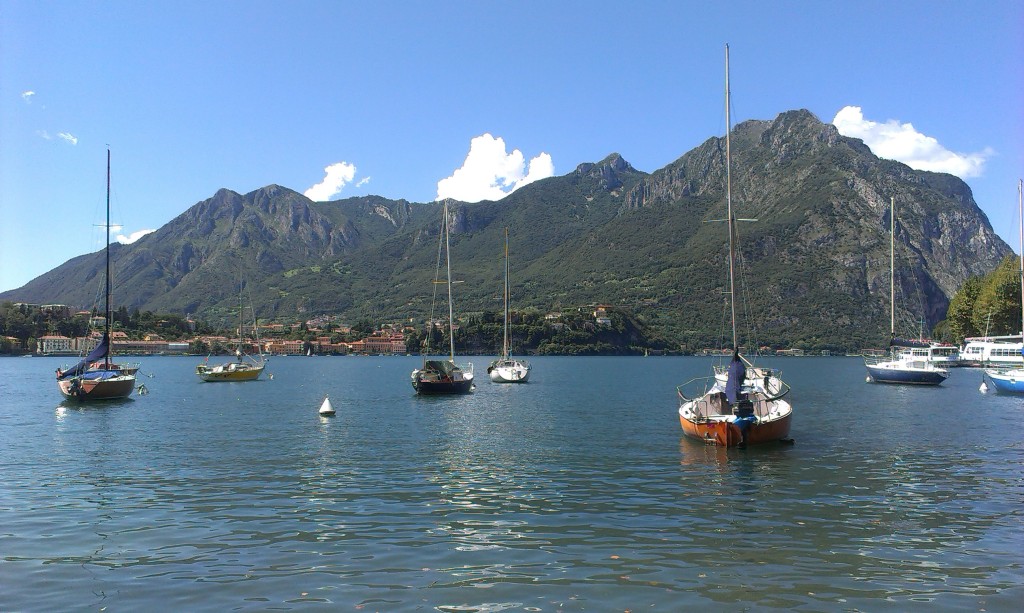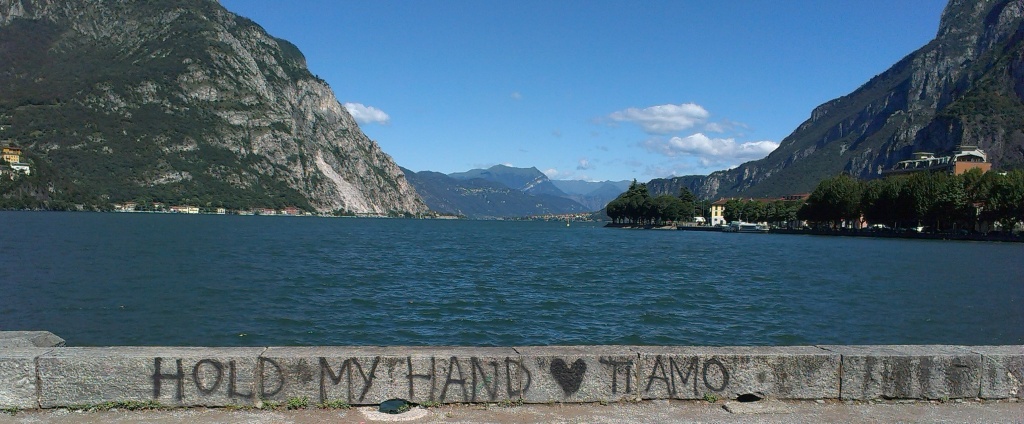 Another beautiful lake-side town, set in the mountains. I'll admit not as grand as lake Garda but still very pretty nethertheless. I'm making the most of all these lakes and mountains because we just don't have the same thing in England.
Rome
This one kind of doesn't count because I've been there before as I have relatives there (hence why there's no picture of the colosseum)  - I'm half Italian, dad's side but I couldn't come to Italy and not pay everyone a visit could I? To me, this is my real Italian home. I mean, I love Milan it's a cool place and lots of fun but I'm just not in love with it like Rome.
Verona
The city of Romeo and Juliet.
And what a beautiful city for the greatest love story of them all. I could quite happily live here, wandering around, imagining myself as Juliet.
There's even her balcony, which given the story is fictional is totally made up, but you still get swept away with the Romance in the air.
Without studying languages and doing the year abroad, I never would have had the opportunity to explore so many places. I didn't do the whole gap year thing and my family rarely goes on holiday (we don't really have the money you see) so for me this is a great opportunity to explore the world a bit. Ok so Italy is only a very small part, of a small continent but it's a start.
But I'm planning on going to Switzerland too as I'm so close (I can get to the most southern bit within 40 minutes- ok so it's only chiasso which no-one's heard of but still!) and have booked train tickets to Zurich because they were so crazily cheap (advantage of being in "mainland" Europe).
Having had a slice of what it's like to travel (couldn't have done it without you langauges, thanks!), I want more! I'm definitely going to make the most of all the opportunities to do so this year.
And when I do come back to England I think I'll go and explore that a little too.
I think we forget sometimes with all this travelling malarkey, that our own country has so much to offer too.
Which is pretty crazy when you think about it.