In February a delegation of five academic members from the Faculty of Humanities & Social Sciences' Department of Psychology planned to visit one of our strategic partners, Stellenbosch University. It presented a good opportunity for me to understand this increasingly important area of the University's activity.
Tasked with the dual brief of (a) understanding common areas of research to inform the Dean's plans for a future faculty delegation and (b) to establish contacts with marketing and communications staff, I prepared for the visit, putting together presentations and pre-loading memory sticks with faculty information, research videos and institutional publications.
Day one was exploratory. After a campus tour (it's beautiful, spacious and Eduroam works all across campus!) with Huba Boshoff, the International Partnerships Manager, I met with marketing staff from Stellenbosch's Postgraduate International Office (PGIO) to discuss objectives, commonalities and to swap overviews of the marketing structure and functions within the respective organisations.
Meanwhile the psychology team had a thoroughly productive day with Stellenbosch's psychology department, with both groups giving formal presentations on their areas of research and using the remaining time to get to know each other.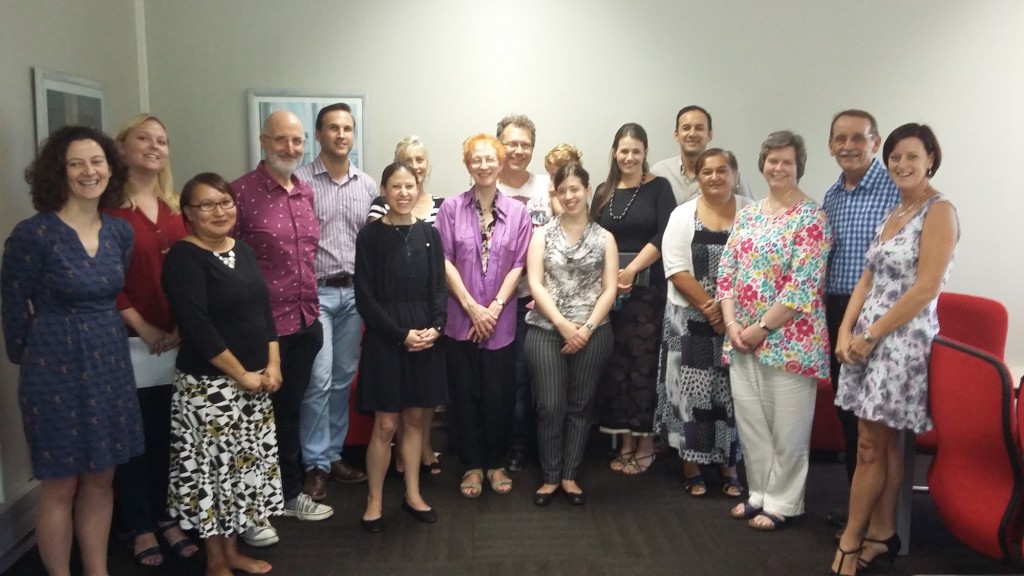 In the evening we were taken to dinner by the psychology group, where we discussed further research synergies (everything from disability health to the treatment of people with learning difficulties in the criminal justice system), the higher education situation in both countries, and plenty of non-work topics.
Day two started with an early appointment with Dr Johanna Steyn, an academic member of the Faculty of Arts and Social Sciences (one of the institution's ten faculties, which incorporates departments of Political Sciences, Psychology, Social Work and Sociology & Social Anthropology amongst others). Johanna's teaching responsibility includes Modern Foreign Languages - with undergraduate language degrees in French, German and Chinese and a new BSc International Business which includes compulsory language units until year two, and a semester-long business placement. She also sits on the Faculty's marketing and communications committee.
This meeting called for an overview of the Faculty's structure to consider shared areas of interest and an explanation of our marketing approach. With a much less competitive UG and PG market in South Africa the faculty's marketing revolves around an annual open day (attendees largely visit with their schools, only a handful of students from further afield in the country visit independently with their parents) and some webinars to reach more remote communities (again broadcast in schools). Many applicants are first generation students so marketing material focuses on information - terms explained, application process laid out in a roadmap and timeframes highlighted. Johanna was interested in our comprehensive approach to promotional campaigns and conversion communications, our use of augmented reality and the faculty's new videos highlighting our real-world impact.
A second, productive meeting followed with Wayne Muller from the central communications & liaison team, which incorporates publications (annual report, donor report, research summaries and alumni magazine - the wonderfully titled Matieland), internal comms, media engagement, digital, events (graduations, inaugurals, convocation), photography/videography and social media. We discussed the ways in which we could work together - developing research case studies, photographing visiting academics 'on location' and creating more in-depth content about the strategic partnership for relevant publications. Wayne then introduced me to the team including the incoming Senior Director for the division who was keen to encourage joint initiatives.
My next meeting was with Alecia and Sarah, responsible for International Student Mobility, who have already established successful links with Bath's International Mobility team for the exchange of students in both directions. We discussed the faculty's undergraduate and postgraduate programmes and the potential for study abroad, and proposed an action plan to move forward.
Day three started with a meeting with Lynne Moses, Marketing & Communications Officer, Faculty of Arts & Social Sciences. We discussed common areas of marketing activity and Lynne was interested to hear about the webinars that we run for PG conversion. With many students unable to fund the cost of living during their undergraduate studies the faculty are devising a campaign to attract more alumni donors to support these students - so Lynne was really interested to hear about the videos and Scholarship Ceremony organised by the Department of Development & Alumni Relations. We proposed to create a research case study on the joint project currently taking place between Professor Mark Tomlinson (Stellenbosch) and Dr Sarah Halligan (University of Bath) which focuses on childhood trauma which could be used across various media in South Africa and on our research/departmental web pages.
Finally, Huba and I set about planning the faculty's research delegation - creating a list of key departments/personnel to approach in each institution to then identify relevant academics to make the visit as fruitful as possible.
The visit was informative, productive and enjoyable – the relationship building was invaluable and the marketing and pr opportunities with our strategic partners became much more apparent – I'm looking forward to developing these areas in the near future.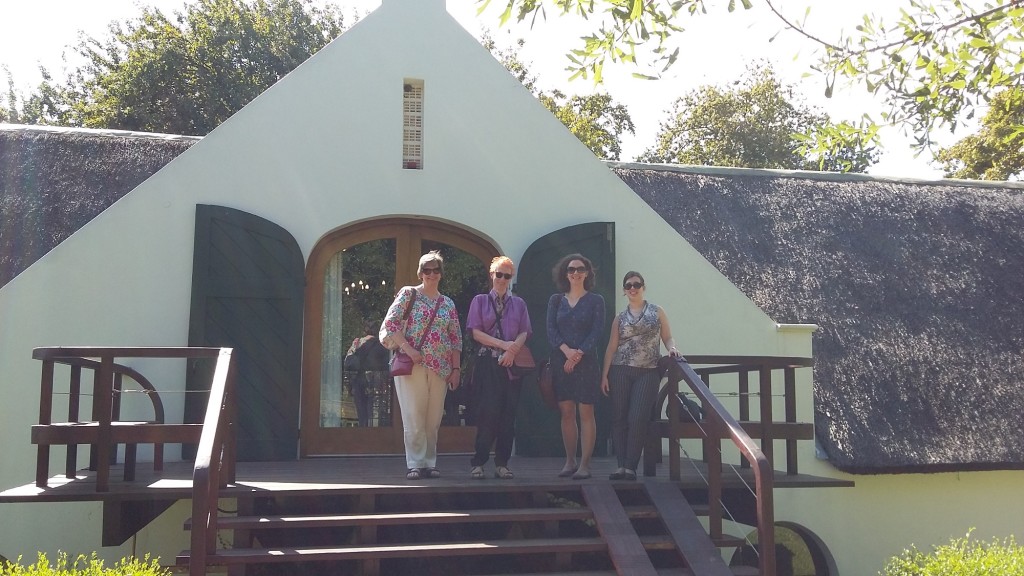 Emily Richards is the Marketing & Communications Manager at the Faculty of Humanities and Social Sciences.