I've just returned from China where, as an interpreter, I was part of the official five-day state visit led by the Portuguese Prime Minister, António Costa, designed to strengthen ties between the two nations.
This is not the first time I've provided interpretation at high-level meetings between Portugal and China, but being privy to important discussions about trade and cooperation is always an exhilarating experience. During this most recent delegation, I provided interpretation between Prime Minister Costa and Chinese President Xi Jinping, Premier Li Keqiang and President of the Chinese National People's Congress, Zhang Dejiang.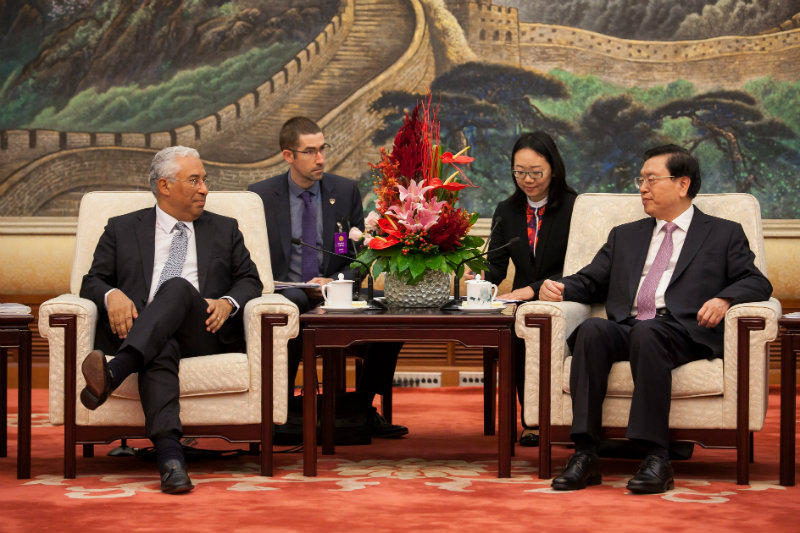 During the visit, Prime Minister Costa visited Beijing, Shanghai, Shenzhen and the former Portuguese colony of Macao, where he took part in the Fifth Macao Forum for Cooperation between China and Portuguese-speaking countries. I was responsible for interpreting, both consecutive and simultaneous, for all of the Prime Minister's speeches, and for interpreting between Portuguese and Mandarin at all the high-level meetings at the Great Hall of the People in Beijing.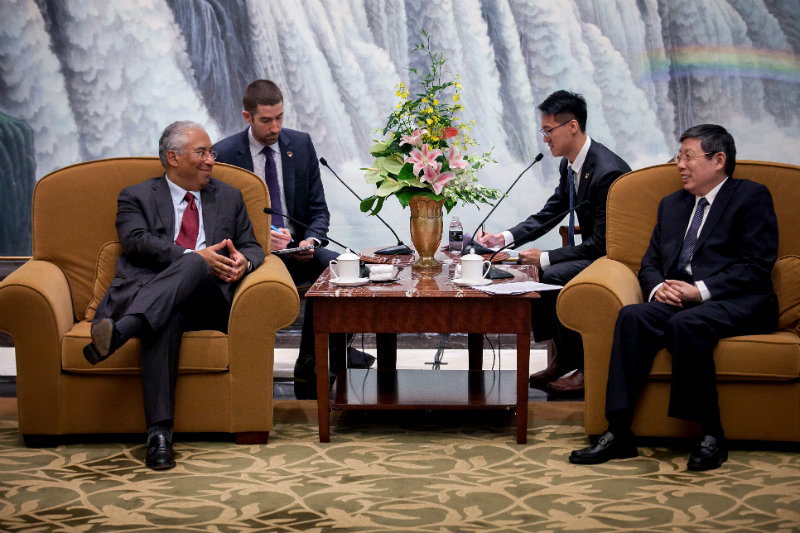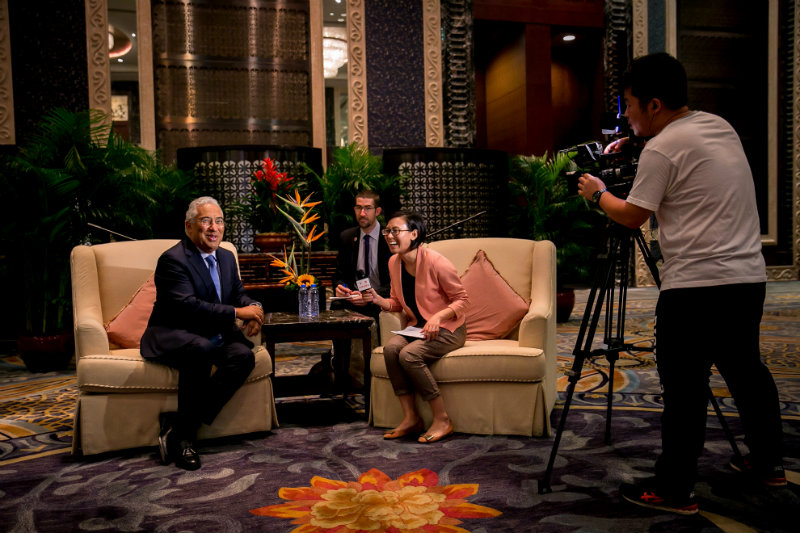 The delegation was considered an important step in furthering cooperation between Portugal and China. In discussions, officials expressed the wish to deepen cooperation by strengthening trade, economic and cultural ties, and to further people-to-people contacts by continuing to provide a good environment for two-way investment and working together to use Macao as a platform for cooperation between China, Portugal and Portuguese-speaking countries.
Portuguese is the 6th most spoken language in the world as a mother tongue (more spoken in fact than French or Russian). China recognises the importance of the Portuguese language as an essential tool for communication. This is especially true between Portuguese-speaking countries as geographically and culturally diverse as Brazil, Angola and Mozambique in Africa, and East Timor in Asia.
During the talks, Portugal expressed the wish to engage in more collaborative research into marine technologies, volcanology, climatology and other areas affecting the Portuguese archipelago of the Azores. Among other matters on the agenda, officials also discussed the use of the Port of Sines - the largest deep water port on Portugal's long Atlantic Coast - as a gateway to Europe for the new Super Panamax ships that will come through the extended Panama Canal from the Pacific.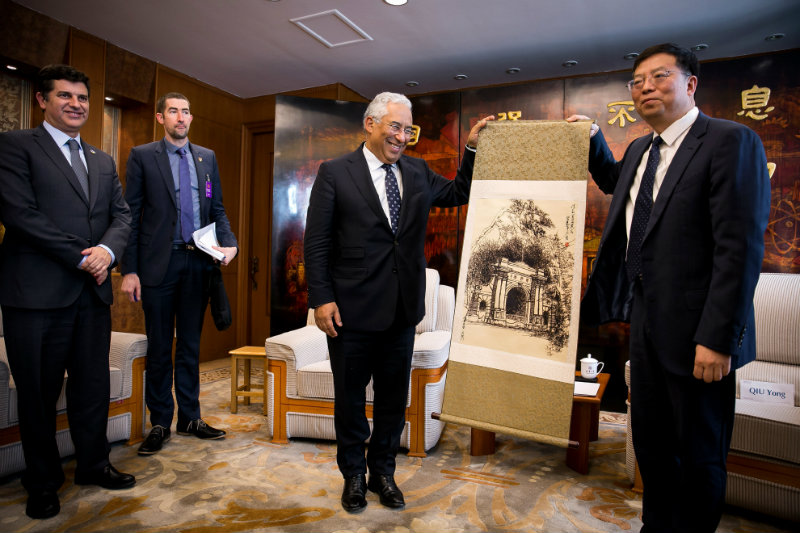 Mr Miguel Fialho joined the Department of Politics, Languages & International Studies in September 2013 as Teaching Fellow in Interpreting/Translating (English-Chinese). He teaches on the Chinese stream of the MA in Interpreting and Translating. He is an EU-accredited conference interpreter (Chinese-English).
Miguel has acted as the official interpreter of the Portuguese delegation on all high-level visits between the Portuguese and Chinese governments since 2007, including for the visit of Portuguese President, Cavaco Silva, to China in 2014.