The second version of the PA10282 Microbiology app is released. Last year, a similar app was trialled with a small number of students with encouraging evaluation results (see previous blog). On this basis it was decided to roll-out a revised app to our entire first year cohort starting in October 2014. It is now available in the App-Centre, which allows our students to install apps directly onto iOS or Android devices:-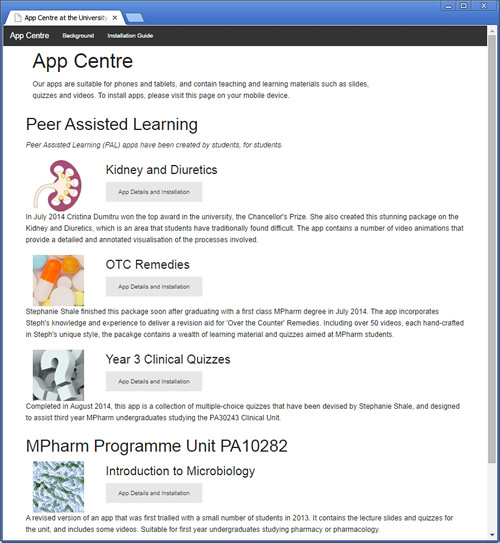 It took just ten minutes for Dr. Julie Letchford, the course convenor, to create the Microbiology app using an early version of the App-Factory  (see recent blog).
I'm hoping that apps can be a viable delivery method for teaching and learning.  Every year, the student cohort seem to be increasingly savvy and comfortable using apps on their devices. The same is probably not true of academics. It will be interesting to find out how the app is received by both.