On 5th November I ran a session for student Academic Reps about the technology for engaging with students and finding a way to obtain comments that can be used to feedback to the Staff Student Liason Committees (SSLC). Although my presentation did focus on some technologies, the take-home message was that it isn't really about the tech: It is about being proactive and forming a community where people are comfortable to feedback their concerns.
However, although comminity it key, it is important to select an appropriate technology. Especially with regards to privacy. This is probably not an area where main-stream Social Media is appropriate. Putting myself in the shoes of a student, some questions come to mind:
Would I be comfortable with posting my personal thoughts and comments on media that is publicly viewable?
Can I trust the privacy statements of the vendors? (Is it really private?)
Even if I can satisfy myself that posts are private now, will the privacy policy change in the future? (And do I have any control over this?). See WhatsApp warned over Facebook data share deal
Personally, I wouldn't trust Facebook or Twitter, or any of the mainstream social media channels.
Another privacy issue is related to the reputation of the university, and the public exposure of students' comments. It really isn't appropriate to publish these on-line on a public site, or on mainstream social media. Especially because the comments could be incorrect, malicious or misconstrued.
I would say it is far better to host the technology on private systems that are internal to the university. This, combined with a provision to post anonymously, provides a 'walled garden' where all the issues around privacy are eliminated, and which provides a safe environment for users.
However, the availability and suitability of such an internal system may be a challenge.
Study-Space
Study-Space is an app that I first started to build in September 2015, and which is currently undergoing small-scale trials at the university. Primarily designed for social or collaborative learning, the system is internal to the university and private to each student cohort where it is used. It also allows students to post anonymously, and a few months ago I realised that it is also a good match for collecting student feedback data for SSLCs.
So, at the end of October, the app was tried with two SSLC channels - one for MPharm first year students,and the other for Pharmacology first year students. So far, one channel has received a single post, but the other had many. It will be interesting to see how this develops over the academic year.
Unfortunately, I can't show the results from the live SSLC channels because it is private! However, I did use Study-Space during the session with Academic Reps. The result was that 18 of the 24 Reps installed the ios/Android app, or used the web-app. The results from the interactive session are shown below.
The Next Step
An undergraduate coder has recently commenced work on 'the SSLC App'.  Although loosely based on the Study-Space app, the next step is to look at requirements and find out what is needed in terms of the type of data that should be collected, and the data visualisations required.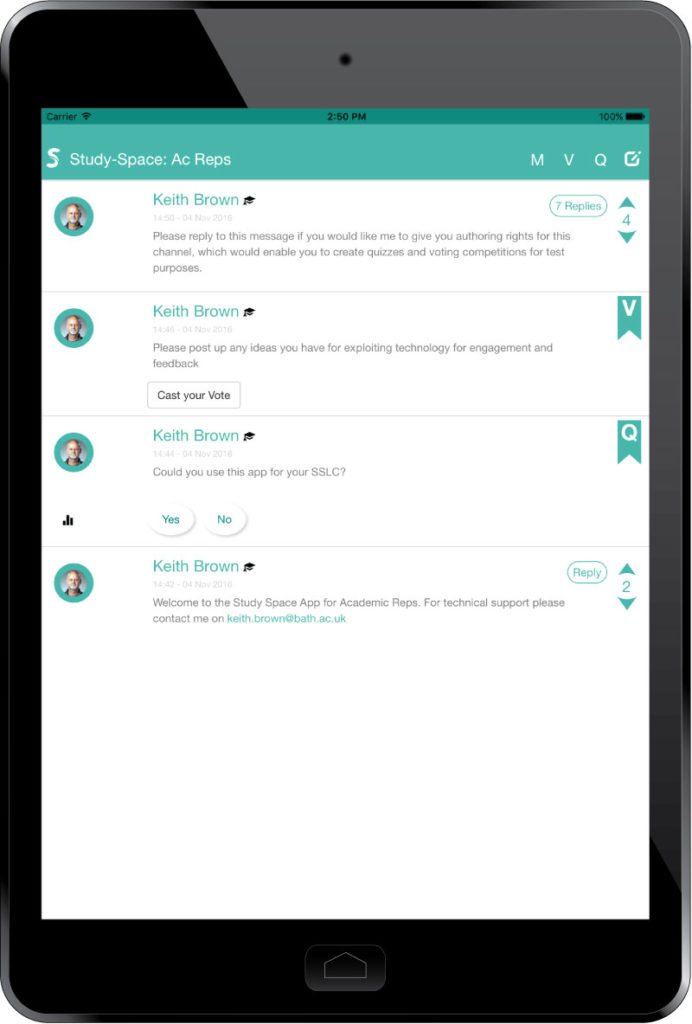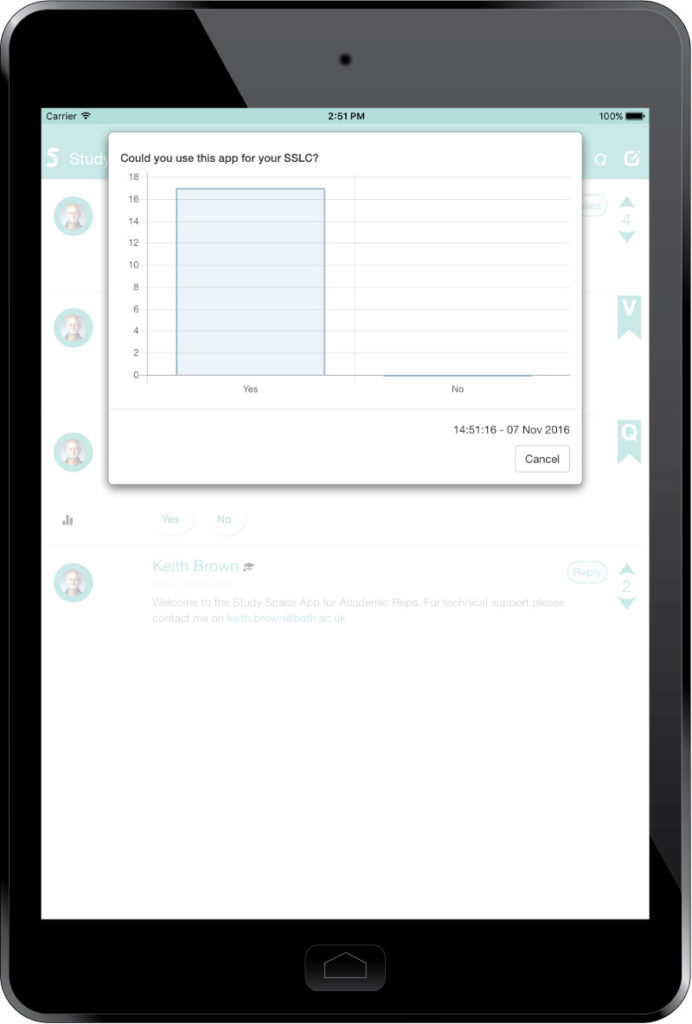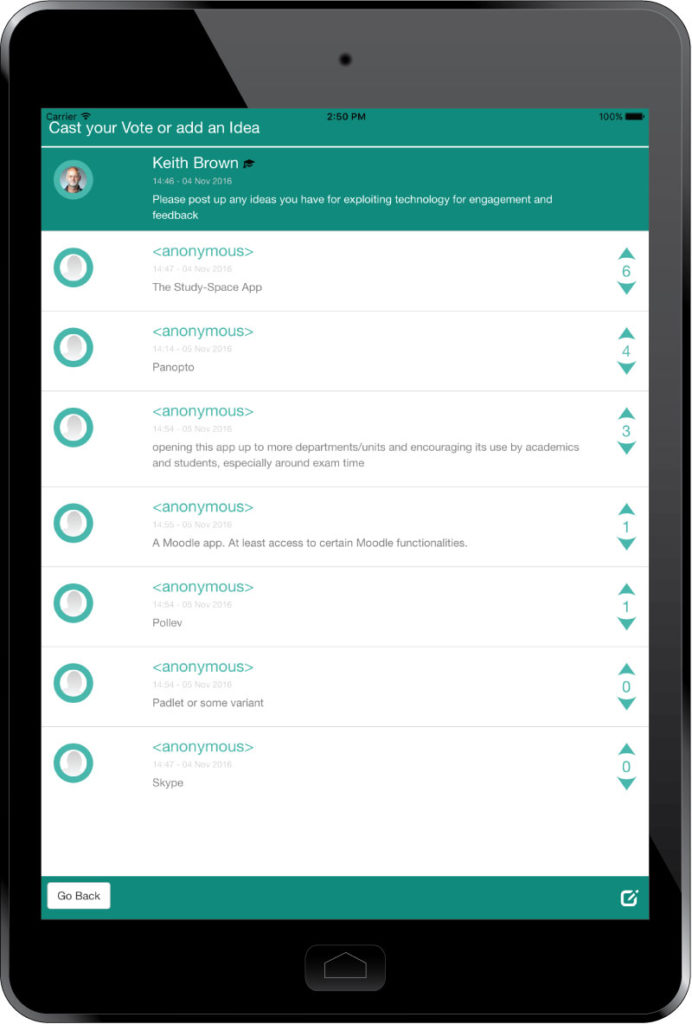 Save