For those not confident with, or with no experience of video production, and without access to video software and skills, this guide provides a simple method and workflow, using some of Powerpoint's lesser known audio and video features. The guide has been used by some 100 pharmacy students to create videos for assessed coursework as part of a Problem Based Learning activity. The videos they produced have been exceptional and  I'll be showcasing some of these in a future blog. It is a simple example of how digital skills can be embedded in the curriculum so that students get an opportunity to gain digital capabilities.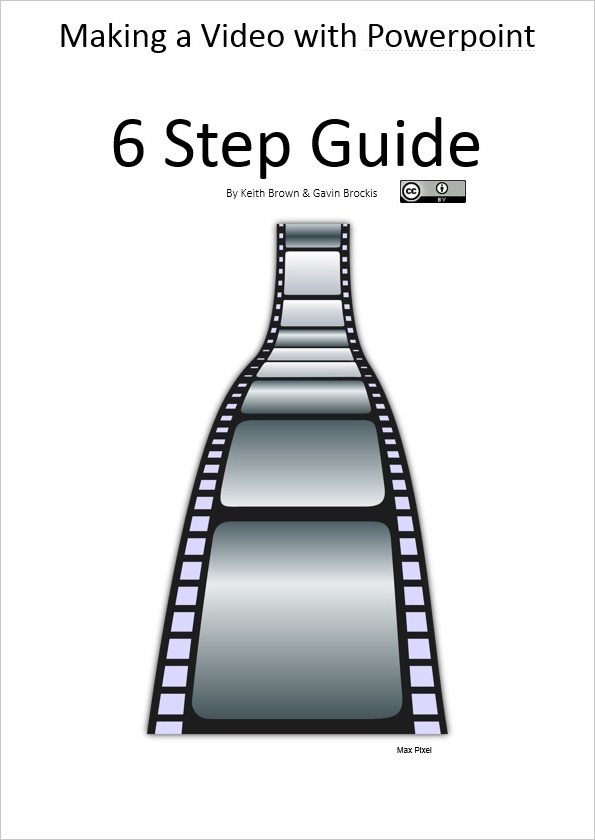 6 Step Video Guide PDF
The guide is designed to be as simple as possible, and comprises of 6 steps:
Create a Storyboard in Powerpoint
Create your Script
Record the Slideshow using an External Microphone
Insert an Embedded Video (optional)
Add Transitions and Effects
Export as a Video
The guide has been authored by Keith Brown and Gavin Brockis, and was produced for a video assessement devised by Dr Helen Paine for our second year pharmacy students. The aim is to produce a good quality result with the minimum of specialised tools, software, and skills. As such, students used a mobile phone to capture a video demonstration of an inhaler, and Microsoft Powerpoint on a standard Windows PC to combine it with title and credits screens, add voiceover, and output a final video file. These are familiar tools, which should hopefully be available to all within an educational context. No specialist knowledge is required beyond what is shown here.