UniDoodle: An Interactive Classroom App
A couple of weeks ago, my colleague Dr. Fiona Dickinson asked for help finding an app which could be used by students to 'draw at her' during a lecture. In other words, to allow students to draw using their mobile devices, and to immediately allow her to view all their drawings. The aim was to address some of the common mistakes that students often make in a way that is reflective of a visual subject like chemistry.
My TEL colleagues suggested UniDoodle, a new app that is in beta, and available as iOS and Android apps. It also has the advantage that it is currently free to use.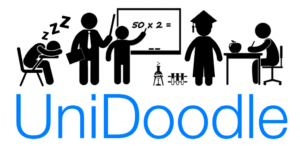 On the UniDoodle web-site the app is described as follows:
UniDoodle is a classroom response system app which allows students to quickly submit sketch-style answers via their iOS or Android device to questions asked by their teacher in class.
After some preliminary practice, Fiona decided to give it a go. So, about halfway through the lecture, Unidoodle was used to display a question that comprised of a visual representation of a chemical structure, which the students were asked to modify on their devices: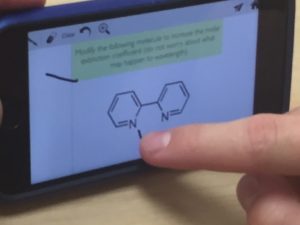 The end result was an array of responses from students, some of which are shown below.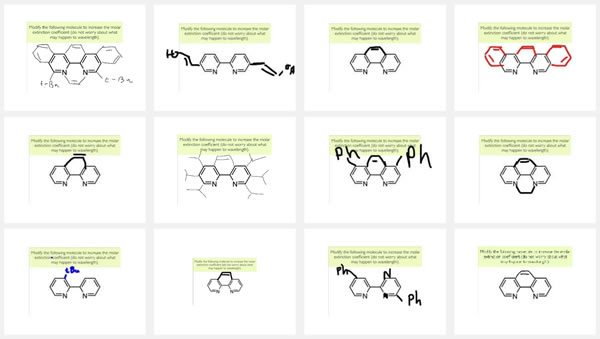 The Feedback from Fiona:
UniDoodle was simple to use (in fact they don't even provide instructions) for both me and the students. The best bit was it allowed me to engage with the students in a unique way providing feedback on topics which I know are conceptually difficult to understand are common errors in the exams. From my early experiences I will be continuing using UniDoodle in this course and will look to expand its use to other units on which I teach.