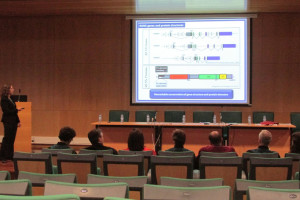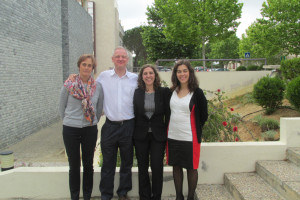 I was delighted to travel to Faro last week as part of the committee at Brigite's PhD viva. Brigite did very well and is now a thoroughly deserved 'Doctor', having manged to submit and correct a very substantial thesis despite having a child, moving country and taking up a post working on the ZCre project. Congratulations, Brigite!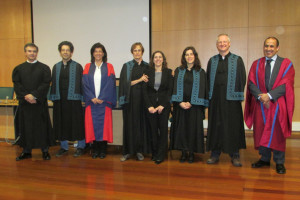 It was wonderful to meet old friends - our long-term collaborators from the Algarve, Leonor Cancela and Natercia Conceicao (left and right of Brigite), and from Lisbon, Antonio Jacinto (very colourful robe on the right) - and new - thanks to Jose Conde Belo, Rui Canceicao Martinho, Alexandra Carmo (left, in order) and Antonio Jacinto for doing a thorough job of 'vivaing' Brigite.
It's always interesting seeing how PhD vivas are done in other countries - especially when they are public like they are in Portugal. It was even more enjoyable to be there as a supervisor, and so not have the responsibility of questioning the candidate. A public viva is certainly more of an occasion, but probably even more stressful for the candidate - and for the examiners!