A special ceremony, dating back thousands of years, took place last week to celebrate a crucial stage in the 10 West building project.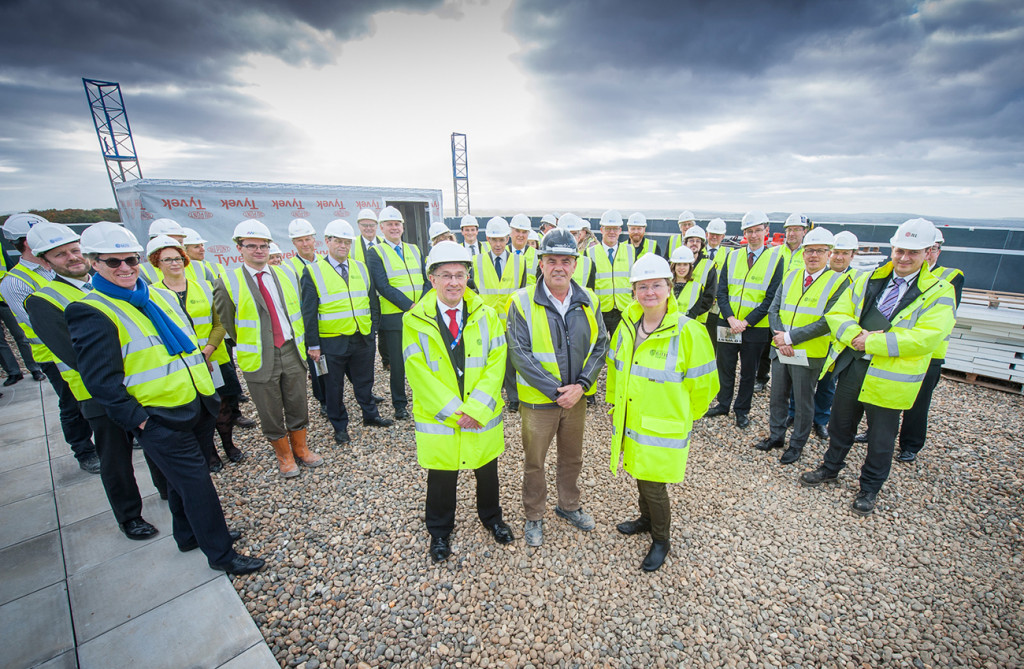 The 'topping out' of the new multi-million pound building was performed by Vice-Chancellor Professor Dame Glynis Breakwell.
The 'topping out' celebration is held when the highest point of a new building has been constructed. Traditionally it was a celebration to thank workers for their efforts, to honour their safe working, and to wish safety for those about to complete the construction.
Dame Glynis was joined by members of the University Council, representatives from the main contractor Vinci Construction, and other University colleagues including Director of Estates Martyn Whalley.
The new 10 West building is due to open in early 2016 at a cost of around £29m. It will provide state-of-the art new research and teaching space for the expansion of the Department of Psychology as well as a new home for the University's Institute for Policy Research.
Martyn Whalley said: "We are delighted with the progress of this major building project which will provide much needed additional academic space on campus."
Peter Cole of Vinci Construction, added: "We are extremely pleased to have been awarded this prestigious project, and to be working with an exceptional team of individuals to achieve the best for the University.
"The building works are progressing well and are on programme for a successful completion next April."