Do you remember your graduation day?
It can be a bit… well… emotional, as you say goodbye to the place you've called home for the last three years or more. But it's also a new beginning.
Three days of ceremonies in the Abbey last week – many presided over by our new Chancellor, HRH The Earl of Wessex – saw thousands of students become Bath graduates.
Every year, we in the Alumni Relations team take time out to greet new graduates, their families and friends, and press a goody bag into their hands. It's one of the highlights of the year for us when, on behalf of Bath alumni everywhere, we welcome new graduates into our thriving alumni community.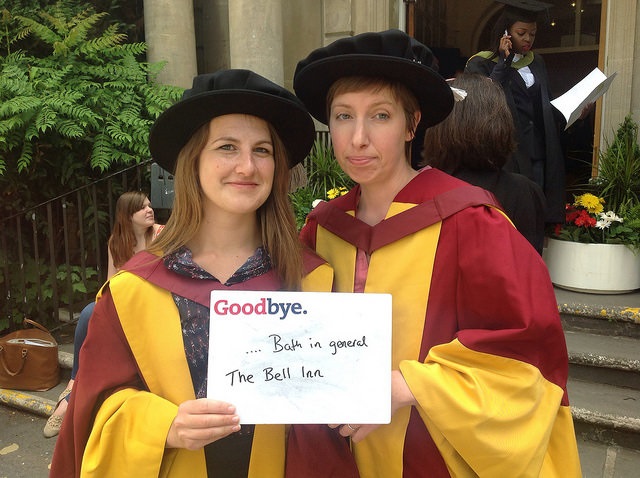 This year we also asked new graduates to record their "Goodbye" – what they would miss about Bath ...
... or "Hello" – what they were looking forward to next.