Later today peers in the House of Lords debate Lord Falconer's Assisted Dying Bill, when it receives its Second Reading.
The law change, proposed by the former Secretary of State for Justice, would allow doctors to prescribe a lethal dose to terminally-ill patients judged to have less than six months to live.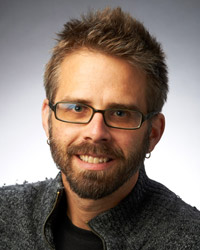 We caught up with Dr John Troyer, leading death and dying researcher from our Centre for Death & Society (CDAS), to ask for his thoughts on the Bill and its significance if it passes.
John said: "Today's debate on Lord Falconer's Assisted Dying Bill is a significant and historical turn for England and Wales. Since 2010, when the Crown Prosecution Service began a case-by-case analysis of every alleged assisted dying death, it was clear that the legal standing of these deaths would inevitably land in Parliament.
"Through the different court cases both before and since 2010 that brought the ethical and political issues surrounding assisted dying into public view, popular support for a change in the law has grown. The events of this week, especially the voicing of support for the Bill by respected religious and political leaders, means that today's debate in the House of Lords will establish an important historical precedent for years to come."
Watch out for developments throughout the day, and we'll post more from John after the event.
Track the Assisted Dying Bill here - http://services.parliament.uk/bills/2013-14/assisteddying.html ; To find out more about the Centre for Death & Society at Bath see http://www.bath.ac.uk/cdas/ .