I'm rather ashamed to admit that I've never  co-produced CPD interventions with the people for whom I'm creating them.
No excuses, I've just never done it.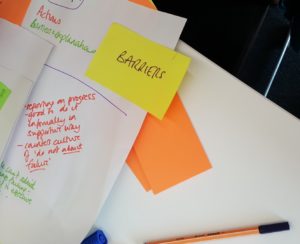 So I'm going to put that right. I'm working with colleagues in two faculties to co-produce a programme for Doctoral students. And yes, we'll involve the Doctoral students too - three-way co-production. We are at the VERY early stages of this, but I'm looking forward to it very much. Particularly as it will have to be self sufficient once produced so is likely to involve creating some really exciting interventions and opportunities (see my previous blog).
I'm also hoping to set up a small funding scheme so that colleagues can work with the Public Engagement Unit on co-developing CPD interventions that they want to experience. Watch this space for further news on that.
Have you ever co-produced CPD interventions? How did it go? Are people still using them? What went well, what was harder?