We've been working with some great research-related gadgets over the past few weeks and what better way to share them than setting up some stands after Let's Talk this week. Staff were delighted with a 'cuddly blinking robot', astounded with rainbows and intrigued by their 'superidentity'. Sounds light-hearted but there is some extraordinary research going on here.
In keeping with the International Year of Light, our Department of Physics demonstrated the spectroscope and how a simple 'make your own' version will allow you to see separate light wavelengths resulting in a beautiful rainbow, as well as their always fascinating optical fibre research.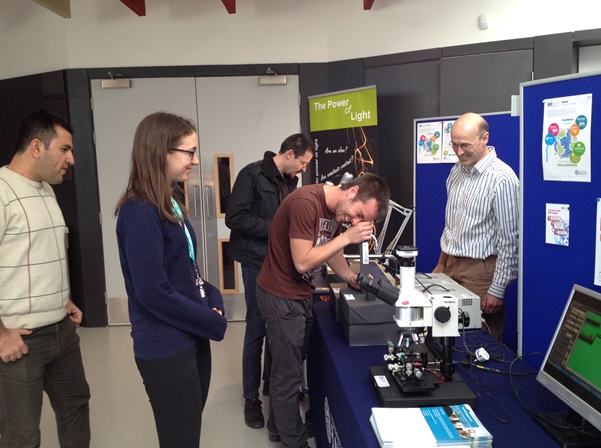 Our CREATE Lab showed demos from three of its research projects, an interactive resource exploring identity from the SuperID project, an energy literacy web tool for schools from SoLa Bristol and Nao the Robot from the BeingThere project.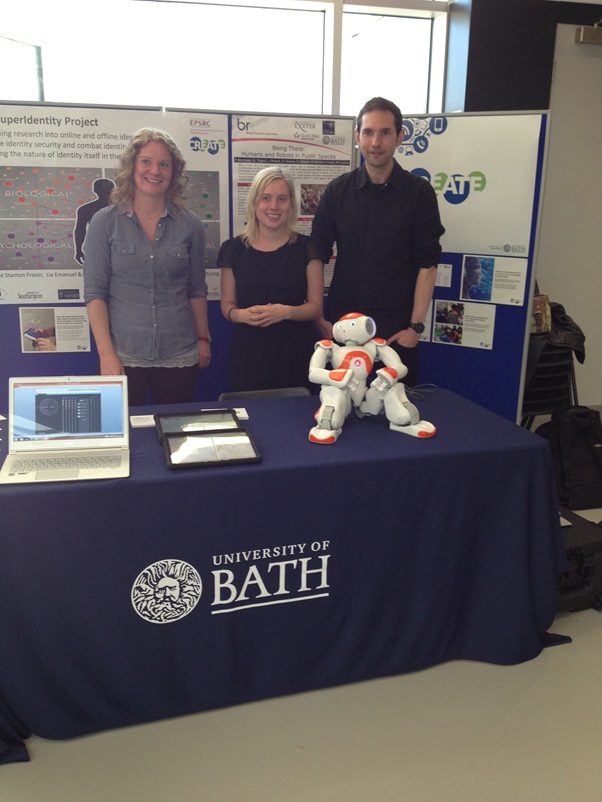 All were a great success, with staff learning a great deal about the research carried out here at Bath.
And keep your eyes peeled in May for some more great demos from the teams and others around the University as part of the 'Research Rocket goes on tour' campaign in the Lime Tree. More details to come about that little nugget in future posts, but for now, over and out from the research marketing team and Nao!