The Research Rocket has landed in the Lime Tree and has been orbiting over the past month, bringing our amazing research right to the heart of the student body.
Kicked off with a session by the CREATE Lab, students and staff were treated to a brilliant variety of demonstrations. They saw how Nao (the group's robot-human interaction research associate) learned to blink with the help of Google Glass, how a simple off-the-shelf coding kit could create a challenging psychological game and took a quiz on decision-making.
Over the past weeks, visitors to the Lime Tree have also had the chance to make their own spectroscopes thanks to the Department of Physics and the International Year of Light, and to take part in a pilot app launch related to light-activated suncream from the Department of Pharmacy and Pharmacology.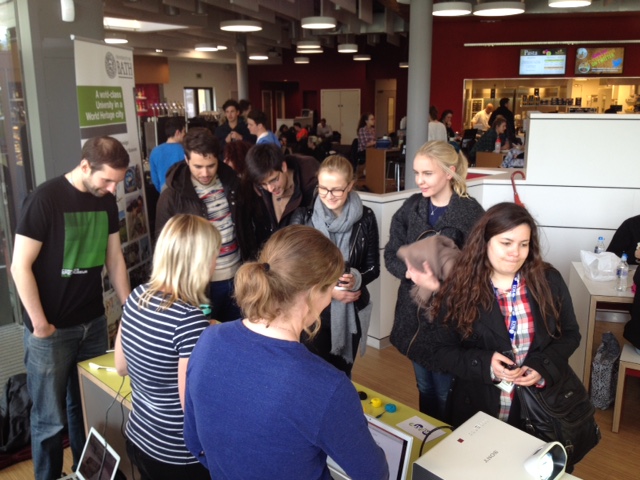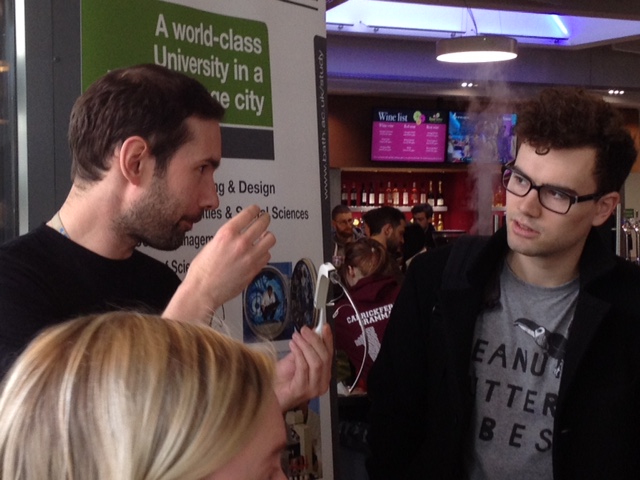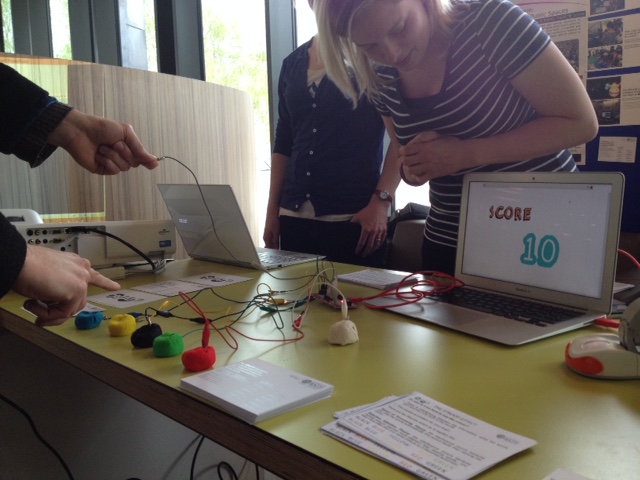 Research Rocket on tour launched as part two of an initiative to give current students and staff more access to the fantastic research that takes place at the University. Some of you may remember the Research Rocket event held on campus in December? Well this is it rebooted so that Lime Tree visitors can physically get their hands on some of the most exciting research we have.
We're now looking for groups to show their research off during the autumn semester. If you're interested please contact us!