Our Department of Physics have been busy creating spectroscopes on the streets of Bath as part of the International Year of Light.
The team set up a marquee in the popular shopping area of South Gate over the weekend and taught passers by about optical fibres and how to make their own spectroscopes.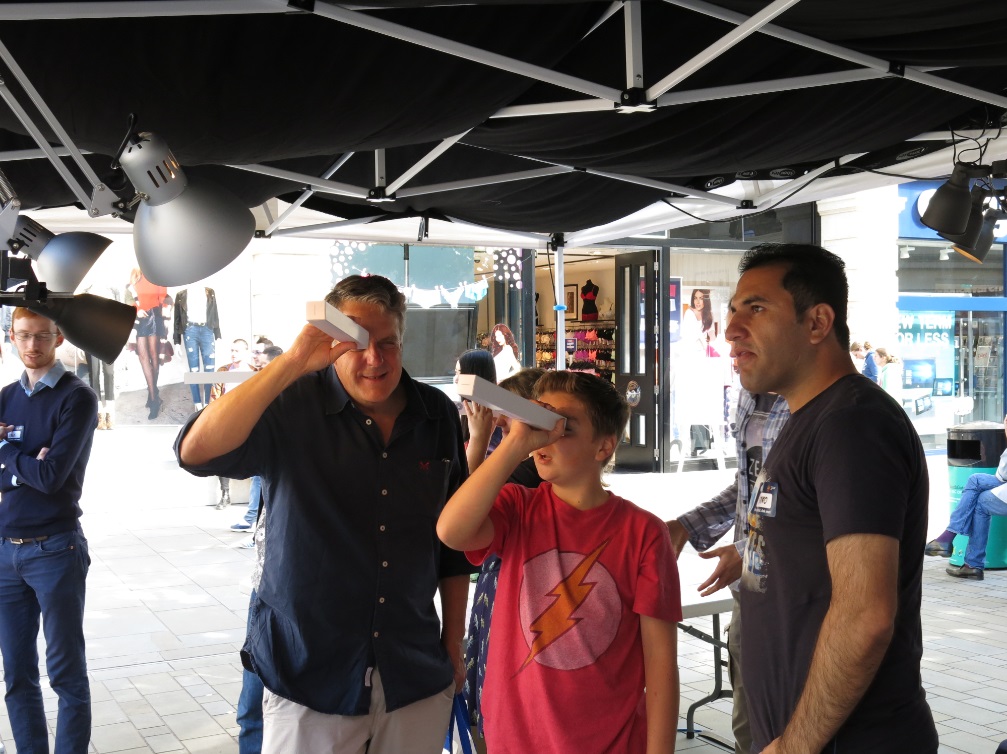 A busy day from 8am-6:30pm, the day had some great feedback with school teachers wanting to copy the demonstration for their school activities and one 11 year old girl was so enthusiastic that she got her brother over to do the whole show for him herself.
Plans now turn to the rest of the year so keep your eyes peeled for Physics popping up on the Parade!