This post first appeared in the Bath 'Opinion' Blog, 23rd June 2014
Malaysia's highest court today upheld a government ban on the use of word 'Allah' by Christians to refer to their God. Dr Graham Brown, Reader in International Development here at the University and expert in Malaysian politics, explains the issue.
---
"It is important to recognise that the government ban and the court decision are primarily political decisions, not theological.  They have to be seen within the context of a wider set of policies and actions that are portraying Christian groups as deliberately seeking to undermine the constitutionally-enshrined status of Islam within the country. State Islamicbodies are claiming that Christians are employing "tricks" to sway Muslims from their faith; a public university has recently held a high-profile seminar on the same topic, defended by the Deputy Prime Minister as just "brainstorming".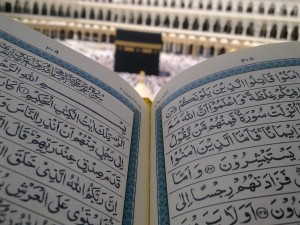 "Although nominally a multi-ethnic and multi-religious coalition, the government of Malaysia, which has been in power continuously since independence, relies heavily on the Malay electorate to keep it in power and is dominated by ethnic Malays.  These activities need to be seen within the context of declining Malay support for the government. In recent elections, Malays voters have been clearly moving away from the coalition. By emphasizing a purported threat to the religion that is very important to most Malays, the government may hope to win back some of that support.
"There are very real dangers associated with this development, though. In 2010, after the original decision, a number of churches in and around Kuala Lumpur were attacked and firebombed, with some reprisal attacks on mosques and Muslim prayer rooms.  There is no doubt that religious tensions are very high in Malaysia at the moment.  Whichever way the court decided, this case was only likely to inflame matters further. What is needed is a concerted interfaith effort to reduce tensions. Unfortunately, this is something the government has ruled out time and again."
The ruling is specifically applied to the Catholic publication the Herald, and is part of a wider dispute over the use of the word Allah in Malay-language Christian bibles and the role of Christianity more generally.
For the government and the Muslim groups supporting the ban, the use of the word 'Allah' to refer to the Christian god is liable to cause confusion among the politically-dominant Malays, who are constitutionally defined as Muslims. For the Christian lobby and other critics, the government policy is seen as infringing on freedom of religion.