My life as a Fresher is over.
At the beginning of May I never thought this moment would actually happen. May is exam season at the University of Bath, so I spent the whole month behind my desk or in the library studying. It was horrible. However, it is over now. I don't have to revise again until January or so (probably earlier thanks to midterm tests, but I don't want to think about these yet). Not only did I take - and hopefully pass - four exams, more importantly I mastered the art of sticky buns. Every student copes differently with exam stress. For me the best way of relaxing is baking and exercising.  That's what I did. I baked in the afternoon when my concentration level was at it lowest and went to the gym or swimming after dinner.  My tip for next years Freshers is to do the same. Find something you like and do it in between studying. It will help you to relax.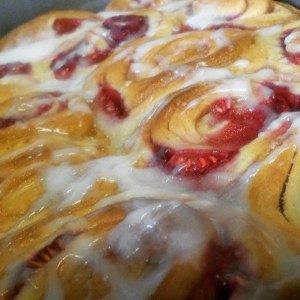 My last exam was followed by an amazing last week which was also sad. Finally, I was able to socialize with all my friends again and enjoy everything the city has to offer. Throughout the week my friends started to pack their things  and move out from university accommodation, and I started to think about packing all of my stuff. But first let me explain the difference between a British student and an International student moving with regards to moving out of university accommodation.
Date of leaving
The British student will most likely ask his or her family when they are able to pick them up from university with all their belongings. This will likely be at a convenient time (i.e. midday or in the afternoon!)
The International student will pick a date according to a cheap flight. This might even mean leaving university at 3am to get a bus to London (that's a true story!)
Packing
The British student will start packing the day before they go home and might even wait until their parents arrive so they can help (or do the washing up!) Their parents will take everything with them in the car, and it doesn't matter when they leave- there might even be the chance to go for lunch in town with their parents.
The International student actually starts packing a month before leaving. As an international student you realise that you can't possible fit all of your belongings into two suitcases. So first, you might check your house contract to see if you are allowed to move your stuff into your new house before the summer (unfortunately, most students are only allowed to do this in July). You might ask some friends to store your stuff for them over the summer, although this could be a problem if they realise that you own too much weird stuff (like a bread making machine!) or if you will be arriving back at Uni earlier than them afte rthe summer break.
Luckily there are actually companies which will store stuff for you and pick it up and even bring it back (there are some great ones out there, many of which offer student discounts). Often it can be almost as cheap to store a lot of stuff compared to just one box. It is a good idea to look for other International students who might want also want to store their stuff and split the cost. As you will probably be focusing on revision rather than packing your stuff (any your flatmates' stuff) here are some tips from my experience:
Unless it is going to be very expensive, it is better to have too many boxes than too few!  Otherwsie you may end up throwing away non essential items!
You will almost certainly have more stuff than you imagine
If you will be be packing on behalf of friends, make sure their stuff is packed into boxes before they leave
Once you have packed your belongings into storage you will of course need to pack some luggage to take home.  It is not easy to limit yourself to two suitcases! In fact, I needed the help of a flatmate to sit on my suitcase so that I could finally close it.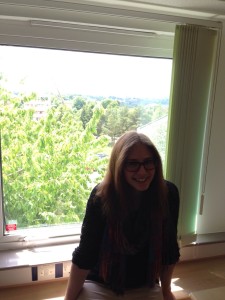 After realizing that you are finally ready to move out of university accommodation, you may well be hit by nostalgia. Living on campus is a great experience, but eventually you will need to catch a bus/train/taxi to the airport. After landing hopefully your patents/friends/family will pick you up and drive you home (otherwise it is more travelling with luggage on public transport, which is not always fun!).
I just want to say that the life as an International student can be difficult, but it is definitely worth it. Just start thinking about and planning moving your stuff early! I know that I will miss the University of Bath during the summer, not least just seeing the ducks around campus!