As we all know University is not only about studying. It's also about making friends for a lifetime. Fresher's Year is probably the easiest year when it comes to making friends. Everybody is new and probably doesn't know a lot of people at university, so everybody is looking for new friends.
In Freshers' Week you will probably meet and talk to a dozen people you will never ever see again, even though the University of Bath is not too big.  You might meet them during Fresher's Week. You might live with them. You might study the same course as them. You might join the same society. You might even meet them in the library. Who knows? I just want to assure you that you should not be worried about making friends. Just be yourself and be friendly!
The University of Bath has a student body of 30% of international students. This makes the chances high that you will make at least one international friend or if you are a foreigner like me you will probably have some more as you can relate to each other. The good thing about international friends is that you can visit them in their countries, which is very exciting.  You should not forget you have nearly 4 months off in the summertime, and I used my summertime for working and meeting friends.
My first trip was to Poland. I have never ever been to Poland or had Polish friends, but however at University I have made quite a few Polish friends. One of my Polish friends lives near Gdansk, which you might know as Danzig. Her town is called Gdyna and hosts one of the biggest and best musical festivals in Poland – Open'eer. I have never been to a festival as I don't enjoy sleeping in tents, but as my friend lives quite near to the festival me and another friend decided to sleep at hers and go to the festival in the evening. I can tell you it was pretty awesome. Even though it was in Poland they had such major acts as "Mumford&Sons", "Major Lazor", "Alt-J" and even "Years&Years", who were the main act at the University's Summer Ball. Apart from the music I quite fell in love with pirogues. If you have never tried them you should definitely do so.
My next meeting with a University friend happened in my hometown in Vienna. My former flatmate was interrailing with some friends through Europe and they had a day stop in Vienna. After 12h in Vienna  my friend said: "I would have never seen Vienna like this without you as a local". So listen up future Fresher's: Make some friends in really nice cities so that they can show you around.
Another friend of mine is the driver for the University of Bath's racing team. During the summer time they travel to different Formula Student events where they compete with their self-made car against other universities. One of their stops was in Spielberg in Austria. As Spielberg is only a 2h drive away from me, I decided to visit them in Spielberg. To be honest, I am not a big fan of cars and I have never seen a Formula 1 event. However, I quite enjoyed Formula Student. You see all these university students who spent a year designing and building a racing car and then competing against each other. So if you like this kind of stuff you should definitely have a look at them during Fresher's Fair in September and think about joining in.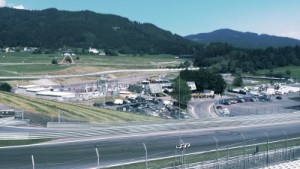 Just a day after I came back from Spielberg I had a flight to Düsseldorf. Unfortunately, it rained the whole three days while I was there. It was horrible, but it was still great to see my future flatmate Linda again. She showed me Wuppertal, Düsseldorf, Cologne and some other small German towns. If I hadn't known her, I would have never thought about even travelling to Düsseldorf.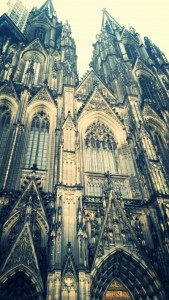 My last visit to see one University friend was in Munich. I made this friend at the last day of Fresher's Week in the toilet queue. So as I have said you never know where you will make friends at the University of Bath. However, this guy is also part of German Society, so it was easy for me not to loose him out of sight. I was only there for two days but it was really good to catch up with him and hear about his placement.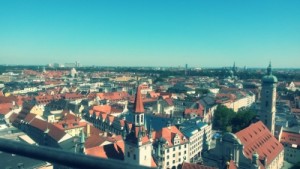 Seeing so many of my University friends during the summer made me realize that I can't wait to get back to Bath. I love my friends from home, but I also enjoy the international community at Bath. Fortunately, I am only a handful of days away from seeing them all in Bath again.