Hallelujah! You're reaching the end of Further Education!
There's mention of UCAS applications in the air, and you've heard on the grapevine that said applications entail a personal statement. Before you can grip onto the freedom that university offers, you first have to wiggle your way in. Due to the growing volume of people wanting to go, getting into University is a very competitive task. Sadly, many will face being turned down unless they really shine on the platform that is UCAS Track.
On some courses, universities will ponder your application, but may also interview you (although generally not at Bath unless you apply for Pharmacy or Social Work). Although this is another way to show what you can offer the university and to truly demonstrate your commitment, determination and other jazzy virtues (please, try and be original here! Don't just play the 'I'm really good at team-work card'…. Everyone does that!), many people get into University based solely on how they appear on their online application.
At the heart of the UCAS process is writing a brilliant Personal Statement. I'm not going to sugar-coat this process: for me, perfecting my personal statement was a long, ol' toil. It means sitting down for long periods thinking about what's good about you, what challenges you and what fascinates you. You've got to balance making yourself appear as a strong contender and driven leader, whilst not blowing your own trumpet too much and appearing a little on the arrogant side.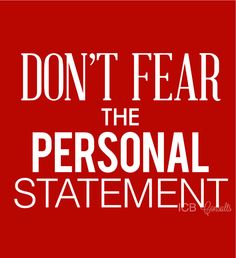 Tapping out your personal statement also entails thinking chronologically through your life about all the character-building things you've done, and advantageous adventures you've been on. You also need to think back to qualifications you've scooped up, the volunteering you've done, conferences and talks you've attended and influential people you've met. It's tough, but once you press that 'submit' button, it really is worth it.
When writing your personal statement, remember to be unique and special. Don't eyeball what your friends have done and regurgitate this with a few different names, places and books. Don't Google 'chemical engineering personal statement template' unless for inspiration and try and avoid using common words such as 'confident', 'fuels my interest in….', 'my future plans…', 'passionate', 'fascinates', 'I enjoy' or 'interesting'. These may sound apt, but on the page to admissions tutors reading your personal statement, they become generic and repetitive and consequently, you may not stick out as a 'keeper' for the university.
Try and make your personal statement seem new, fresh and insightful not mundane or monotonous. Don't ramble on about your Duke of Edinburgh award for too long, or underline for paragraphs and paragraphs how playing the saxophone has built your self-confidence and ability to perform; try thinking about things which make you different. Have you explored a different country and seismically changed how you thought about something? What are your true ambitions for the future, not just what sounds good? What books or documentaries have you seen/read that you went out of your way to view, not just what was prescribed by your subject teacher? How will you contribute to the university?
Another handy tip is to swallow your pride and let as many people read your personal statement as possible. I know it might be a little embarrassing, and your uncle might read out funny segments in an odd accent but it's worth it as people you know can be critical and let you know if your personal statement really represents the real you. Ask people what they think you could change? Does the structure need to be re-shuffled? Do you sound a little too crazy about quantum physics to the extent that you don't have a social life? Make sure it's balanced, and oozes who you really are.
I vividly remember the frustration I felt when trimming my personal statement down to exactly 4000 characters. This was painful, really painful. I recall that there were some parts I just couldn't get rid of even if they were a little too 'rambly' or irrelevant to the personal statement. Getting someone to help you out here is handy too, and be strict with yourself – don't keep putting off cutting it down and don't skimp on adequate grammar and punctuation, even if it hogs characters. You need to look as if you can construct a sharp and coherent piece – perfect for university essay writing.
Another pointer when putting together your personal statement is to remember the importance of quality over quantity. Although you could indeed try to list all the school trips you've been on, every single book you've ever read and all the awards you've swiped up; unless you explain how these have boosted you as a university candidate and what you've practically taken from them, they don't carry much weight on your statement.
Instead of merely highlighting that you've volunteered at a local museum, add on what you've gained from it. Did this help with your interpersonal skills? Did it soup up your knowledge of a certain era or invention? What would you do differently if you got the opportunity again?
One final tip for this 'Personal Statement 101' is to make sure that your personal statement is clearly structured. Ensure that the information doesn't blur into clashing parts or dart about. Have a clear introduction (although keep this short and snappy) and a summary or conclusion closing on your future plans or why you're giddy to get into University life. Make sure your sections are concise, Universities really buy it!
Best of luck,
Charlotte.
P.s. If you have any Personal Statement tips of your own, feel free to comment on this article!