When I decided that Sociology was the subject for me, and I let anyone know about it, I was always met by a dumbfounded face and that classic, classic question; 'So, what actually is Sociology?'. Time and time again, I even found myself being told that Sociology was a 'doss subject', 'a Mickey Mouse course' or even 'just common sense'. As much as this really did grind my gears, such comments never got me down as Sociology is such a brilliant, broad and incredibly enjoyable, let alone super insightful course.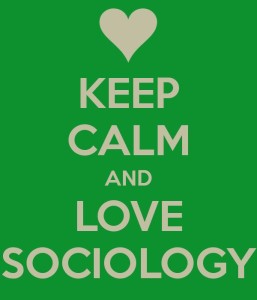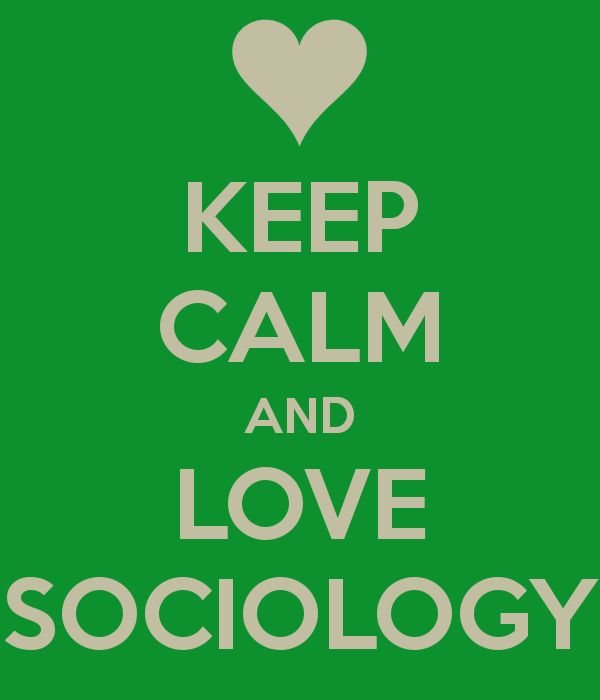 I'm sure I sound like a teacher, but in today's society, Sociology really is a very rugged academic discipline. If you choose to study Sociology, Social Sciences, Sociology and Social Policy or Social Policy here at Bath you don't need to worry about prospects in the future. You will have so many doors open to you as the course really is all-encompassing and has hundreds of avenues for you to find a real specialism, and a topic you're passionate about.
If I'm totally honest; I thought the first year of Sociology would be as dull as a dishwater, but I decided that it was an important foundation for my studies so I would push through the mundane topics, grin and bear it. I couldn't have been further from the truth. I'm in the middle of my first semester, and I'm totally captured by the course. It's fast paced, very interesting and has many crossovers with other really compelling areas and departments here at Bath such as politics, education, psychology, international relations, anthropology and even English language, as discourse and the way we use words in society is a really key to Sociology.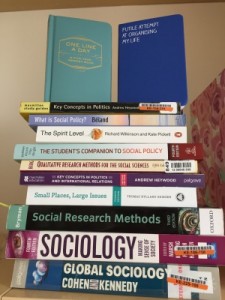 I've found myself learning all about Food Banks and assessing whether they're a good thing or a bad thing for society. I've watched numerous documentaries about transgender groupings in India, excluded because of their identity. I've even learnt about tattoos, and their meanings to people in society! I've gained knowledge in a multiplicity of areas, and enjoyed things I thought I wouldn't; for example, I wasn't particularly keen on the module about 'qualitative methods', but learning about how to interview and speak to socially excluded groups like the homeless or criminals has been truly fascinating.
What's great about being part of the Social and Policy Sciences Department here at Bath is the fact that all subjects in the department have a 'common first year', as this is basis for the forthcoming years of study in the area. This means that I share all my lectures with up-and-coming social workers, those wanting to jump into social policy and social scientists from many different backgrounds, and with lots of different ambitions. This means that the lecture halls are packed, and learning with such a huge group of people that actually want to learn (unlike all those disruptive students at school and sixth form) is really, really great.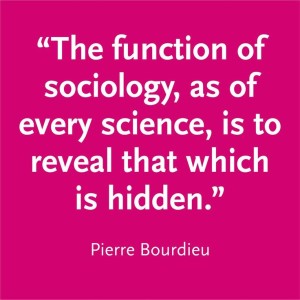 As well as lectures, you also have to attend Seminars. These are small groups, of usually around 20 people who meet weekly following lectures to discuss what can be taken from lectures, and to answer each other's questions – I don't know about you, but flailing about with my hand up in lectures to ask a question is a little bit scary for me, especially with hundreds of people present! Seminars are a great place to meet people and going for a coffee afterwards is always lovely.
I love studying Sociology at Bath because the possibilities are endless in terms of my future: I could go into almost any area because Sociology and the social sciences are such broad subjects, reaching into many different disciplines. Another bonus of studying at Bath is the fact that a majority of courses flog you a placement year. This means you get a year out to actually go and work in the field you're interested in – in the past, students on my course have gone to Microsoft, Google, Dyson, Disney, the BBC, Oxfam, Women's Refuges and many go abroad to study too. This is a total 'pro' of studying at Bath; going into the field is really encouraged and you can get a real taste of what you really want to do.
Even though I'm only in my first year, I'm already itching to start the 2nd and 3rd years of my study because all the optional modules (extra units you can take, on top of the compulsory topics) look SO interesting. For instance, I could study the Sociology of the Body, the Sociology of Death, European Politics and even look at how society is ageing and its effects.
As you can tell, I'm bit of a Sociological nerd. I love my course and I love my University! Comment below if you have any questions about the Social and Policy Sciences department at Bath – we're a lovely bunch, and I love nattering away about my subject!
If anyone has any questions about Sociology here at Bath, then feel free to ask in the comments below!
Charlotte.