Having only ever spent a couple of days in Germany, before committing to a 6 month job in Munich, kind of on a whim, you could say that I wasn't really prepared! So here are just a few things that took me by surprise...
Munich is a part of Bavaria, and this is kind of a big deal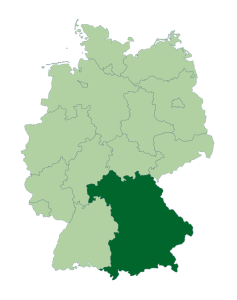 A large region in the South-East of Germany, Bavarians consider themselves almost a nation of their own! They have their own dialect, their own public holidays (the most in Germany) and their own customs, different to that of the rest of Germany. People from Bavaria often consider themselves Bavarians first, and Germans second.
Oktoberfest is like a mini festival!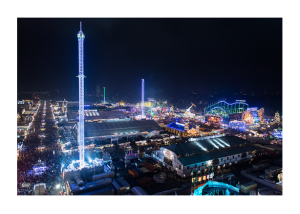 Oktoberfest is based in one spot, and doesn't span the whole of Germany! I had visions of beer tents popping up across the city, and across cities all over Germany. In fact, Oktoberfest (locally known as the Wiesn) is contained within one area, and although the drunk people manage to spread out all over the city, the beer tents and festivities are kept to the Theresienwiese. And Oktoberfest really is more than just beer tents; there's a huge fun fair with rides far too scary for me, food stalls everywhere, and tents serving drinks other than beer.
Bike lanes are everywhere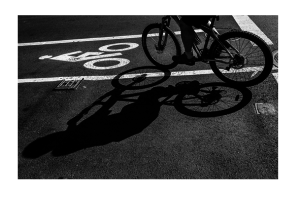 And just to catch you out, they don't have the white bicycles painted on them like in the UK. Be prepared for angry German shouting if you accidentally stray into one of these (believe me). In fact, there are a lot of cyclists and I can understand why; central Munich is pretty flat and a bike is a great way to get about!
It gets really hot, and really cold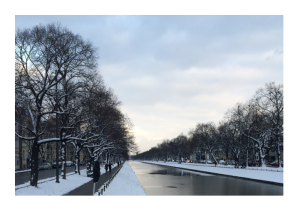 I have this rose-tinted view of Southern Europe (well, anything South of the UK) and year long Mediterranean summers. Of course the reality is slightly different and the winters get very cold (I have finally bought my first grown up winter coat) and minus temperatures are very normal during the day. But, the summer is long, and warm days can be spent in the English Garden, drinking cold beer and swimming in the river.