As you should all know by now, ever since I started at Bath, rowing has been a big part of my life at university. In my first year I was lucky to be selected to row in some of the top novice crew boats. This led to training twice a day, every day, throughout the second semester of first year and I had to devote the majority of my weekends to the boathouse. Although this may sound like a burden, I believed, and I still believe, that it was great to do something at university to take my mind off academia and coursework. This year is no different, but for completely different reasons. Let me explain why…
Towards the end of last year, I put myself forward to be elected as one of the Novice Captains for the boat club. Fortunately, I was elected, and this year I am a Novice Men's Captain – a hefty responsibility.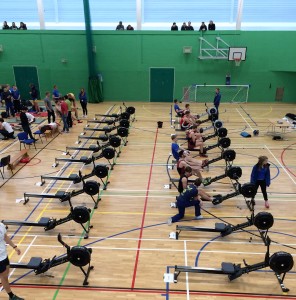 Being part of a sports committee is a much bigger job than I could have possibly imagined but I am enjoying it much more than I ever thought I would. In addition to my studies, an average week at Bath now involves arranging crews, organising novice rowing sessions, coaching the novice rowers from the motorised 'launch' coaching boat, attending committee meetings as well as endless administrative tasks. The administration involved with committee work has been the biggest shock to me, but it is also very rewarding. I very much enjoy being able to answer the thousands of questions the novices pose, whether rowing related or just concerning day to day life in Bath. As a whole committee we need to make important decisions about the direction that the club is moving in and, most rewardingly, we need to enter our novices into as many races as possible.
Due to the strength of the committee team this year I am proud to say that the boat club has entered novices into more races than ever before and by entering small events, we have even won some mugs! Last week, we entered a record number of five crews into the University of Bristol Head on the River Avon. This is the first big event of the year and although as a novice, I raced at this event, I did not realise the amount of time and effort the captains had to dedicate to organising crews and making sure everybody and everything is in the right place at the right time.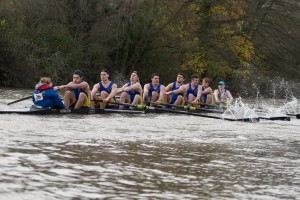 In semester one alone I have learnt lots of new skills from my role. For example, I have had to liaise with the professional university coach and arrange for boats to be delivered from nearby boat clubs for our novices to race in. This took lots of planning given the busy timetable of my engineering course and the pressures of coursework submissions which are constantly niggling away in the background.
I am often asked by the hundreds of novices that have signed up for rowing whether it is worth the amount of time we have to commit to captaincy. My response is always the same; although I have had to forfeit my chances of rowing competitively as a senior this year, I have met lots of interesting people and feel like a massive part of the club without actually competing myself. The work we do on sports committee is so far detached from my course that it acts as a perfect respite from the busy schedule of coursework that second year engineers are faced with – this is brilliant news.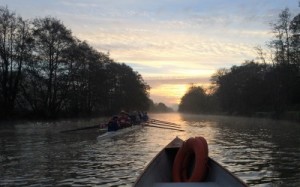 My role on committee at Bath also helps to juice up my CV. The Bath University Students Union is very aware of the amount of work we do and we are elegible for lots of awards and exciting opportunities solely because of our volunteering and organisation. In short, there are lots of hidden benefits to the job, thus making the 4.59AM alarm call and early mornings at the boathouse much more bearable.
Away from the course, second year IMEE is far from relaxed. More about this in my next post however…