Second year. The year the work load increases dramatically. The year that people expect you to actually know things and, for Architecture Students, the hardest year of the undergraduate course.
Or so we were told in our introductory lecture at the beginning of the year.
I mean, thank you head of year for gently easing us back into university life after a summer spent free of work load and responsibility. The pre-crit stress that we all felt last year (reduced to a distant memory whilst sipping Piña Coladas on the beach in Zanzibar) came back into focus as we were given the course outline in the same room that we had pinned up and presented our work in only months previously.
In just one semester we had 2 projects, 6 assignments and 1 exam. Now, this may not seem like a lot to anyone who has yet to study architecture but trust me, the two projects alone are enough to raise your blood pressure.
Yet, the thought of February and of relative freedom whilst on placement kept us sane as we struggled through each of our assignments. Yes, unlike any other architectural course, Bath offers a 'Thin Sandwich Placement Course' which essentially means that instead of undertaking a year of practical experience in the third year, you do two half year placements; one in semester two of second year and the other in semester two of third year. This is designed so that each experience prepares you for the following university year as well as giving you the opportunity to work in two different practices in order to expand your knowledge of the breadth of architectural practices.
Now, this does cause housing problems especially if you decide you want to go home for placement, venture to London or go even further afield rather than staying in the Bath or Bristol area. You will need to find another student to swap your tenancy with for the second semester but the university will help you with this. There is a business course which has placement at opposite times to architecture students thus typically a group of architects will be replaced by a group of BBA's after January exams.
Unfortunately, this swap means that you do need to vacate your residency prior to the start of semester two and you may not necessarily have secured a placement by that time. Thus, you are either forced to return home or like some of my friends, to camp out on their sofas as their BBA friends took over their bedrooms.
I, however, decided to remain in Bath for placement meaning I still (thank god) have free rein over my bedroom. It's depressing though, as the semester starts and I have still yet to find a placement, I find myself wishing that like my flatmates I too have lectures to go to and work to do. Instead my days are blank. I have sent out applications to 29 practices in Bath and I constantly refresh my inbox expecting a gushing email off someone begging me to work for them any minute.
7 have replied to me so far. 5 to say they are sorry but cannot offer me a placement at this time but that they are impressed with my portfolio blah blah blah. 1 is reviewing my application and 1 has asked me for interview. So now I am counting down the days to said date.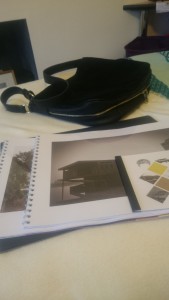 During the first semester I dreamed of being free. Now, I dream of a project of sorts to keep me occupied. Don't get me wrong, the first few nights of going to bed without setting an alarm were bliss. I could wake mid-morning and not have to move until my rumbling stomach made it impossible to hear what McDreamy was saying on 'Grey's Anatomy'. But, quickly the novelty of doing nothing all day has worn off. It's funny, starting a series when you actually have time to watch multiple episodes a day is not as fun as beginning 'Gossip Girl' a few weeks before June deadlines last year.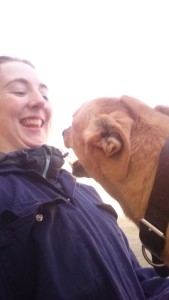 In order to pass the days, I have re-organised my whole bedroom, carried out a much needed clean of the bathroom, volunteered more frequently at 'Bath Cats and Dogs Home' and even cycled to and from Bristol one day when I was feeling extra motivated to leave the house.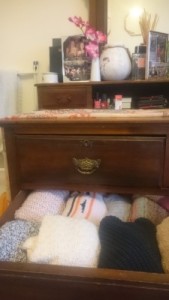 I spent over two hours in Bristol's Starbucks finishing my book and recovering before forcing myself to remount for the 13 miles back to Bath. It is a lovely sign posted off road route which is relatively flat except a few assents on the outskirts of Bristol. Definitely a must do for anyone who has a bike in Bath – though it does get a little busy during peak commute/school times. A bell is a useful investment; I could only politely yell at the school kids to get out of my way.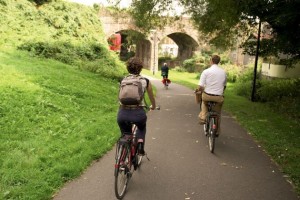 I am really excited to start a placement and to be working full time – partly so that I can truthfully sing Dolly Parton's '9 to 5' but also so that I can experience life as a grown up and decide whether or not it's what I want to be. I'm not sure how useful I will be to the lucky practice who hires me, but I guess I'm a fast learner. At least that's what I will tell them in my interview tomorrow.
Wish me luck.