"Do what you like doing and make it have an impact, make it have a purpose". With such inspirational words as my motto I started my placement on May 30, 2016 - so eager I was to start working - at the Basel Peace Office, home office of the not-for-profit organisation Parliamentarians for Nuclear Non-Proliferation and Disarmament (PNND).
So far, my placement year has come with a significant first in my life: for the first time I'm actually living in my country of nationality, France. And, even though this placement comes as continuation of a summer internship, I still – thankfully – get to perform many tasks for the first time, which range from finding a 3D pavement artist for an event, intervening on behalf of my organisation at the United Nations or attending an international conference in Kazakhstan.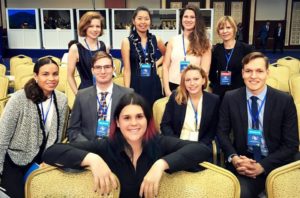 Interns of the world uniting in Astana, Kazakhstan for the international conference ''Building a nuclear-weapon-free world''
I'm not a religious person and dislike the saying "Thank god for…", but I do have to admit that I grew into the habit of starting my days with a five-minute contemplation on how much I appreciate working for such an organisation, for a very inspirational boss and in an environment filled with passionate people who want to bring about change in the non-proliferation and disarmament scenario.
Even an ordinary conference call is turned around by comments such as "I just have to leave to try and track a nuclear convoy – hope to join you on my mobile phone", or "I'm finishing at 4 o'clock as I need to go to court". People will not write a dry "regards" when signing off their emails but "yours in peace".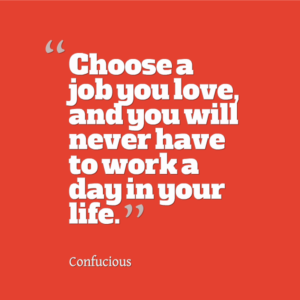 That cliché sentence that somehow fits perfectly in here...
It is sad but true that if you ask any university student about their worries in life, what you will get as an answer will most definitely include financial stability and work prospects upon graduation. Bearing this in mind, it is extremely rewarding to be out getting experience with something that actually fulfils my appetite for doing good to humanity and future generations, instead of a meaningless nine to five job.
It can come as a surprise to the average citizen that we currently have over 15,000 nuclear weapons in the world – 2,000 of which found in high-alert state and ready to be fired every minute. We also spend more money on nuclear weapons now than we did at the height of the Cold War, with the nine nuclear weapon states (US, Russia, China, UK, France, Pakistan, Israel, North Korea and India) spending about $105 billion annually on their arsenals.
Many experts of the field agree that momentum to outlaw nuclear weapons has never been so strong as now. So, stay tuned for more information on my placement journey!
Peaceful regards,
Caroline