The weekend before starting my internship coincided with another important weekend for me; London LGBT+ Pride. It was my second year of being a flag bearer which, as the name suggests, largely involves waving a giant flag throughout the duration of the march. Whilst waiting for our time slot, I watched the march begin down Oxford Street in a flurry of glitter and music. I had noticed that NBCUniversal International was listed in the first section of the parade, but that didn't quite prepare me for the double-decker purple beast of a bus that drove round the corner; emblazoned with the motto "Creativity is Universal". Employees and their loved ones were both on the bus and walking beside it, handing out rainbow flags, t-shirts and stickers.
I now have a t-shirt with that same motto on the back, and have signed up to be on the bus at next year's Pride. Commitment to diversity was a big reason why NBCUI stood out to me, so I made sure to join the internal LGBT and Straight Ally Employee Resource Group, OUT, shortly after I joined the company itself. Subsequently, I've been to an OUT BBQ where I met some great people and won a few prizes in a raffle (including a cracking but impractical Secret Life of Pets backpack in the shape of a dog). I've also signed up to be on the planning committee for the group, so hopefully watch this space!
Ultimately, I feel incredibly grateful to instantly have access to all these wonderfully supportive people across all departments (Daliah, I promise I will come and visit you up in editing). Starting any new job is nerve-wracking, but especially so if you feel you have to hide parts of yourself; something that I am grateful I have not have to do. As well as the OUT events, I've also attended events organised by the members of our International cultural awareness network (iCAN) and Women's Network.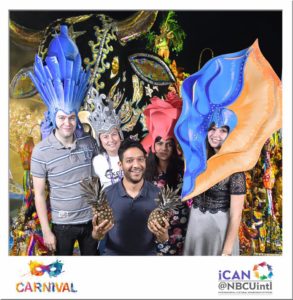 On a personal level, it's made me come face to face with the level of inequality that does still persist in media today. When it comes to writing, the area that I would eventually like to enter myself, just 11% of film writers are women. ELEVEN. However, the benefit of working for a media company that fosters a positive attitude towards diversity is that I am able to maintain a shred of optimism in the face of statistics that inherently make me want to run away from professional life and live on an island only inhibited by cats. Discussions of persisting systematic inequality and who/what is to blame are not shied away from, rather, incorporated into the considerations of where to go next.
I have to mention another event that occurred last month; a town hall event at the BFI that featured a Q&A with Steven Spielberg. The first part of the event was an update on the business from the company's Executives, including footage from upcoming films' trailers (hello new 50 Shades), before the legend himself spoke to us. Now, I'm going to be honest here; I usually find standing ovations painfully awkward. Typically only a few people who actually mean it stand up first, followed by a general Mexican wave of people succumbing to peer pressure. Nevertheless, it's safe to say that when the man who worked on Jurassic Park, Jaws, E.T and The BFG sits on a stage a few meters away from you, everyone gives a standing ovation with unwavering enthusiasm. Whilst answering his questions on stage, the thing that struck me the most was his unwavering dedication and enthusiasm for entertainment after so many years in the industry. He spoke of his excitement to work on a musical film for the first time and of the challenges that Virtual Reality present, on how he snuck into a Universal film lot and began his career with the company. The whole thing left me a bit star struck, and has stood out as a highlight of my (admittedly short!) time here so far.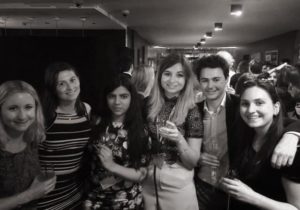 Now, I realise I've gotten to nearly the end of my blog post without actually talking about my day-to-day job. It's been remarkably busy, involving a couple of trips out the office, and has meant that my involvement with social media projects has increased. Most excitingly, an article I wrote for hayu got published this month! This involved the entertaining task of reading Real Housewives' autobiographies and reviewing them, the results of which you can read here (https://news.hayu.com/real-housewives-nyc/news/5-housewives%E2%80%99-autobiographies-reviewed). I am continuing to pitch ideas to the team so once again, watch this space, but I'm incredibly happy to already be doing some editorial work.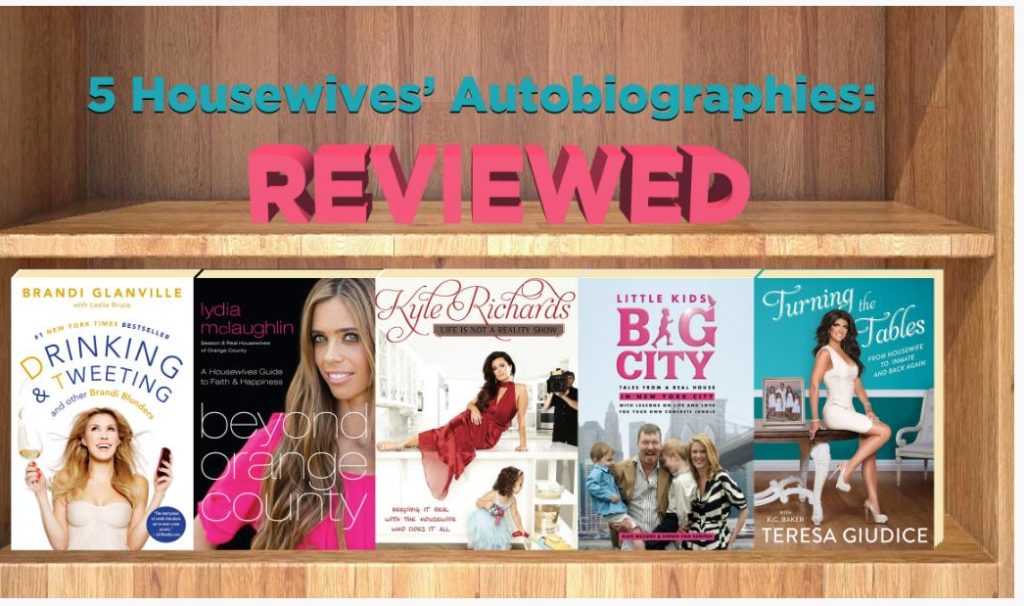 Time seems to be flying by already, but I know next month should have some exciting opportunities in store!