On a sunny day in late September I lugged my penultimate boxes up the final flight of stairs to room number 8. I slid the key in the lock, almost falling through the door with excitement. I ran to the window and checked out the view. I introduced myself to Jake, consciously aware that we'd spend the next ten months as neighbours. It was surreal but equally exciting. Our exchange was over as quickly as it began and we both returned to our unpacking duties and our respective families. I headed into Bath for one last wander with my parents.
We strolled through Bath absorbed by its history and architecture, trying to take it all in. Bath is the UK's only city classed as a UNESCO World Heritage site, and it doesn't take much to see why. All of the wandering led our weary legs to Nandos (handily located right by Bath Spa station) for a well-earned and emotional meal. It hit me how much I'd miss my family, especially Mum. After eating we shared a couple of tears and multiple hugs. My stepdad took an obligatory Facebook photo for Mum and they then drove home. A U1 bus came after a few minutes of waiting and I hopped on.
I caught the bus back to campus- the ten-minute uphill journey gave me a sweeping vista of my new home, hundreds of sandy houses set on rolling green hills, dyed golden by sunset. My thoughts could do nothing but race: would I fit in with my housemates, how would I cope with such a big workload, and would I have enough money for food AND beer? The more pressing matter was where to get off the bus! I had a quick conversation with a pair of students who turned out to also be Freshers' worrying about the same thing. We talked about our respective courses and a second year student overheard us, giving us directions from the bus stop- it was comforting to know that I'd be living in such a friendly and approachable student community.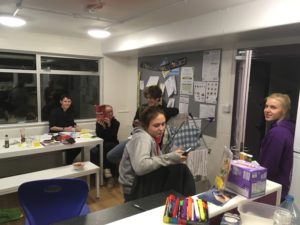 The next step in my settling in was surprisingly overwhelming. I worried more and more the closer I came to reaching Eastwood (my new home on campus). The people I were about to meet were potentially lifelong friends, and that's a pressure due to affect anyone and everyone. Any worries that I had going into this first night of university faded as quickly as they came. I first started to chat, asking for my housemate's names, courses, and where they came from. It turned out that my flat was full of diversity. I met Francesco from Italy, Jake from Hong Kong, and Richard who grew up a fifteen-minute train journey from me! My next door neighbour, Josh, was a physics student, meaning I'd have a study buddy for the year. As the evening went on I found that we'd be a melting pot of academia, from sports science to international relations. And after the formalities and introductions we began to relax little by little; after an hour or so we were laughing and drinking, trading stories from home as well expectations looking ahead. I didn't even realise how relaxed I'd become.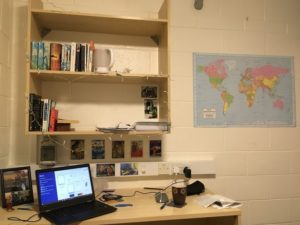 The days after this came thick and fast as I became more absorbed in this strange new home. Coming from a small town I felt overjoyed to be surrounded by such a young, vibrant and altogether liberal population of students. It seemed that countless possibilities were opening up for me. This was confirmed with a week of daytime events showing off the University's sports clubs, societies and facilities. I have in just one week signed up for optional Spanish units, joined the mountaineering club and got this job as a student blogger. The student's union put on a great selection of acts and themed nights to facilitate this. My personal highlights were the silent disco and Saturday's Toga Night, but what really shone through were the people I'd spent my week with.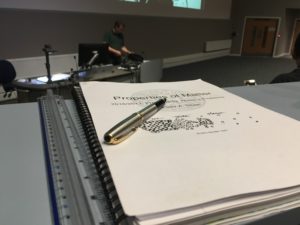 Now I'm midway through my first week of lectures. A new mindset has taken over, as I am readying myself to learn as much as I can about my subject. This isn't to say that it has stopped being fun; all of my lectures so far have been engrossing. It's what I expected from such a well renowned institute as the University of Bath. Lectures aside, I'm looking ahead to a trip to North Wales with the Mountaineering Society (only two weeks from now). I'm regularly stuck in fits of laughter with housemates that were strangers just ten days ago. All of my worries have been answered and I feel ecstatic about what's to come.