Even if you think that you know exactly what to expect when you arrive at university, no matter how ready and prepared you may feel, you don't.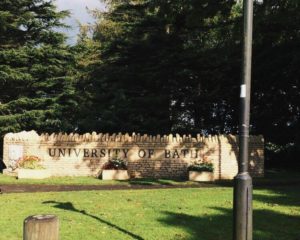 Having deferred my place to take a gap year, in theory I had a long time to prepare, organise and pack. Yet, no number of checklists, labelling, student forums, Facebook group chats, or fretting family members left me ready for what was to come.
I was fortunate to secure my first choice of accommodation- Woodland Court- and I was very smug about the promise of a larger room, an en-suite and a double bed. However, to my dismay, a second-year student posted very depressing looking photos of a standard Woodland Court room on an accommodation Facebook page that looked NOTHING like the photos I'd seen on the accommodation website. For a girl whose bedroom is her peaceful haven, I freaked out.
Despite this minor worry I set off on the Saturday with my very helpful parents, car loaded with a considerably open mind. Upon arrival and collection of my library card (which doubles as your room key), we loaded up an industrial trolley full of boxes and went in search of my new home. My room is at the end of a corridor of 15 bedrooms and one large kitchen, on the ground floor (thank you accommodation office!). As it turned out my room was lovely. I quickly set about unpacking, arranging and organising as I love to do and after an hour or so my new room looked wonderful if I do say so myself. Based on my experience I would advise you to set your expectations halfway between university photos and student photos. The university photos of Woodland Court show a large room which nine times out of ten you will not get! Nevertheless, my room was nowhere near as dreary and dull as the photos I had seen posted by a second-year student. DO NOT WORRY about your room. You can make anywhere your own. I've been to rooms in the Quads and Marlborough Court and every student makes their room unique and liveable. Although Woodland is one of the more expensive accommodation options, and so I worked hard almost the entire year saving money so I felt I could indulge myself a little, in truth Quads, Marlborough & Solsbury are not massively different.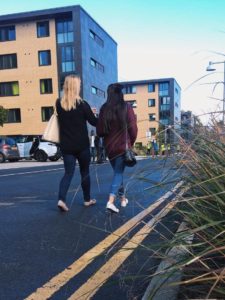 When it came to the daunting process of meeting my flatmates, a lot of the pressure had already been relived. Most of us somehow found each other on Facebook and set up a group chat to 'pre-meet' as many of the people as possible who we were about to spend the next 10 months with. In my flat there are three second year students who are really helpful in terms of navigation around campus and general university advice. All 15 of us get on really well which is very fortunate, and this seems to be the case for most people that I've met. When you're all in the same position, it's very easy to find common ground as a basis for friendship.
Now as far as Freshers' Week goes, I'm not big on partying and drinking because of health. I did not buy the package wristband however any event you go to you can pay on the door which worked out to be much more cost effective for me as I didn't go out every single night. This first week is great for getting to know people in your flat and others as well, and I can't stress enough how important it is to make an effort to socialise during this time! It was a lot of fun and I didn't feel like the odd one out at all if I wasn't drinking, as most people will not be up for drinking seven nights straight no matter the bold claims they may make on night one.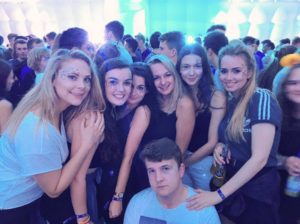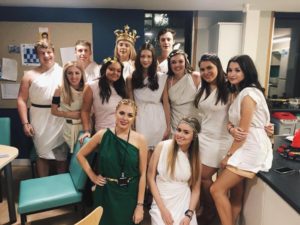 Another important aspect of Freshers' Week is course induction activities. GO TO ALL OF THEM. Although at the time a few may seem very long and dull and repetitive, you learn so much that will help you massively in the first few weeks of your course and inevitably throughout the whole year. As a student of the School of Management, we also had networking activities in this week, which again I found very beneficial. You may not necessarily meet your best friend during these activities but it's definitely a comfort seeing a friendly face during the next few weeks. One thing that surprised me about the induction week activities was the enthusiasm from staff. Coming from a large, fairly low performing sixth-form college I was not used to this level of friendly and knowledgeable staff and it really made a difference to me in terms of my confidence and motivation for studying my course.
All in all, the whole moving in process has gone very smoothly for me despite some previous minor concerns. My top advice? DO NOT WORRY!