So the point arrives, you have got into uni and found out which flat you are in. Your mind is filled with ideas- What will it be like? How many people will be in my flat? Will they steal my food? How many people will be sharing a toilet? Well at least these questions were going around my brain- I was equally excited and terrified!
It all started in April when I applied for accommodation: I didn't know what to choose so went for the second cheapest sink-shared bathroom- Westwood. When applying you put your accommodation choices in order of preference, but you wont get allocated a room until after you have a confirmed place which for me was in late August. On Facebook, there are normally groups set up for each accommodation bock and/or flat. Quickly a group chat for my flat emerged, which was great because we got to talk and begin to get to know each other for almost a month before arriving at uni.
I moved in on Sunday 25th of September, my boyfriend's birthday, so while I was happy to go to uni I was sad to miss his birthday! Some people had already moved in the day before and had got to know each other a bit and updated us all in our group chat on what it was like. I arrived at Bath in the car with my family and was directed to where to park to pick up my keys. There were lots of helpful people wearing t shirts to tell us where to go- I picked up my key and then we drove around to temporarily park by the building to unload my belongings. I dumped my stuff in my room and then my family and I drove into town to get some lunch- it was so busy everywhere we ended up going to Gourmet Burger Kitchen which was great (although they gave me a children's menu that said for under 12s on it!)
After lunch we went to do a little Tesco shop to make sure I had all the essential food items (make sure you take advantage of this and maybe create a list before hand so you can get the most food possible while you have your parents to potentially pay or at least help you carry all the shopping!) Then the time came for my family to leave and for me to unpack!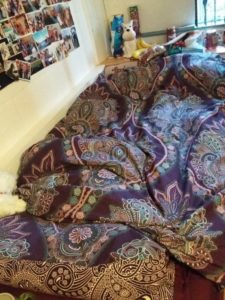 Once my family had left I realised that I was supposed to be in a talk- I found someone else from my flat and we tried to find the lecture theatre and get in late but in the end were too late for it to be acceptable! We then found out they were holding one the next day for people who had missed it! For Freshers' Week there were wristbands, bought in advance, for the events going on and so we went with another boy from my flat to pick them up and wander around campus which was nice. We then went back and unpacked, and met more of my new flatmates. It seemed like we all knew each other well straight away!
Over the next week we all became friends really quickly. Everyone is in the same situation- they have just come to uni, and want to make friends! Therefore, people are friendly! Bath seems to attract decent people of all backgrounds and personalities so you are bound to fit in! There are about 20 people in my flat in Westwood and this is great because there are always loads of people to get on with and it means you know more people and gain instant friends! Within a week, I think I was closer to many people in my flat than I am with many of my friends I have known for years because you can spend so much time together if you want to! We all socialise in one of the kitchens so we know where to go if we want to chat and see people.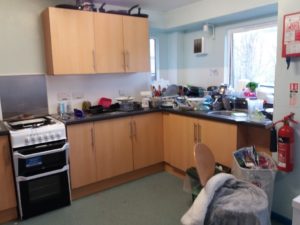 I felt so at home so quickly, we all just felt we knew each other and fitted in straight away. So, if you are worried about being lonely or missing your family or friends, don't be! Obviously, it is still nice to message and Skype people back home but you don't need to talk all the time and probably won't as you will be busy with your flatmates!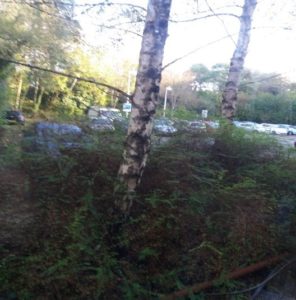 Westwood for me is great! It has a good sense of atmosphere and comradery. Everyone seems to be easy to get along with and the advantage is that there are loads of other people in the same block, so loads of people to meet! We have about 100 people in our block. Our flats are arranged horizontally with around 20 people living along a long corridor on the same floor, while some other flats are vertical 'houses'. We have two big and one small kitchen, four toilets and five showers which seems like plenty- there has never been a problem with them being taken when needed. While the communal corridor is a bit nondescript, inside the rooms are nice especially once personalised. A great app to help with decorating a room is free prints- you can get free pictures printed from your phone to put up in your room.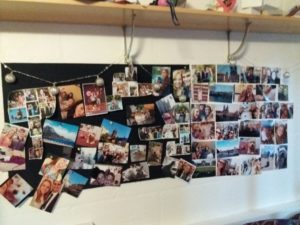 Overall I have found student accommodation to be great. I think that you miss home a lot less than expected because at first it is new and exciting and then it just feels like home and your flatmates are like family! Our flat is even planning on living together next year as two houses! It is also so convenient as you are right near the lecture theatres, and so you can get out of bed at 9 for a 9:15 lecture (with a bit of a rush!). Westwood is really good and I am glad I chose it- if you are thinking about Bath accommodation I'd say go with Westwood as it is one of the cheapest and most central accommodation options, there are loads of opportunities to meet people, and it is being redecorated for next year (at least our corridor is!)