My research involves using an atomic force microscope (AFM) to see into the tiny world of atoms and molecules. I was lucky, then, to find out that there's a week-long summer school focussed on AFM that comes around every three years, and my first year as a PhD student happened to coincide with one of these summer school years. Since Bath Uni would pay for my travel expenses through my postgraduate budget, I'd be silly not to go.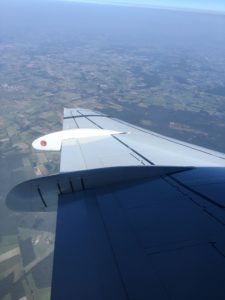 This year, the school was based in Osnabrück, Germany. Visiting Germany brought back memories from when I visited the Netherlands. Specifically, there's the issue of jaywalking. In the UK, when we see no vehicles approaching either way on a road, our tendency is to walk across. In contrast, people in places like the Netherlands and Germany only go when they see the green light. For the first few days in Germany, my rebellious British habit stayed with me. However, seeing the locals wait while I crossed the road made me feel guilty. That guilt eventually broke my habit. I felt awkward at first standing in front of a deserted road waiting for the light, but I was embracing the feeling that this was probably as close to being German as I'd get.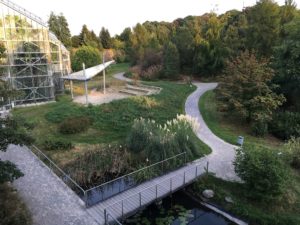 Our meeting point for the summer school was at a botanical garden owned by the University of Osnabrück. It's a beautiful sight, but temperatures soard to a high of 33 °C during my time there. The heat, combined with 90-minute long lectures (my concentration limit is barely an hour), meant that my mind turned to mush. I was keen at first, sitting in the front row, but was gradually forced to retreat to the back row in case I needed to close my eyes without many noticing. It was a good move.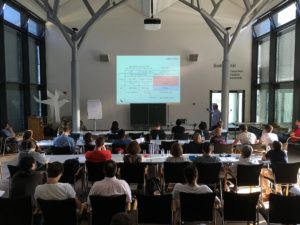 Overall, I had an enjoyable time. I met experts in the field as well as other PhD students who, like me, are basically the kids of the academic community. This was the first time I saw how much enthusiasm an academic community can have for its subject. Their enthusiasm turned question sessions at the end of lectures into rich discussions and debates. I would have enjoyed it more if I didn't feel like I was melting.
So, where to next? Well, I hear there's a winter school in France early next year... For now, I'm back to my rebellious British habit of jaywalking.