Before I came to uni I was really unsure how people spent their free time. Would I be constantly in the library? Going out every night? At the gym? Well, it's fair to say, the answer to all three of those ideas is no. I've visited the library on a handful of occasions (and only then because my laptop broke), I'm too poor to go out anything like every night, and, well, let's just say I haven't made it to the gym every week, let alone every day. So one quiet Saturday towards the end of first semester I thought I'd document my day, to show what it's really like to be a first year.
First thing's first; coffee. An essential for starting any day. Here I had it in a flask which I stole/borrowed from my flat mate, because my mugs just don't hold enough. It was a very grey, dismal day, which made me really not want to go outside. That's pretty lucky, because at uni you really don't have to! Love it.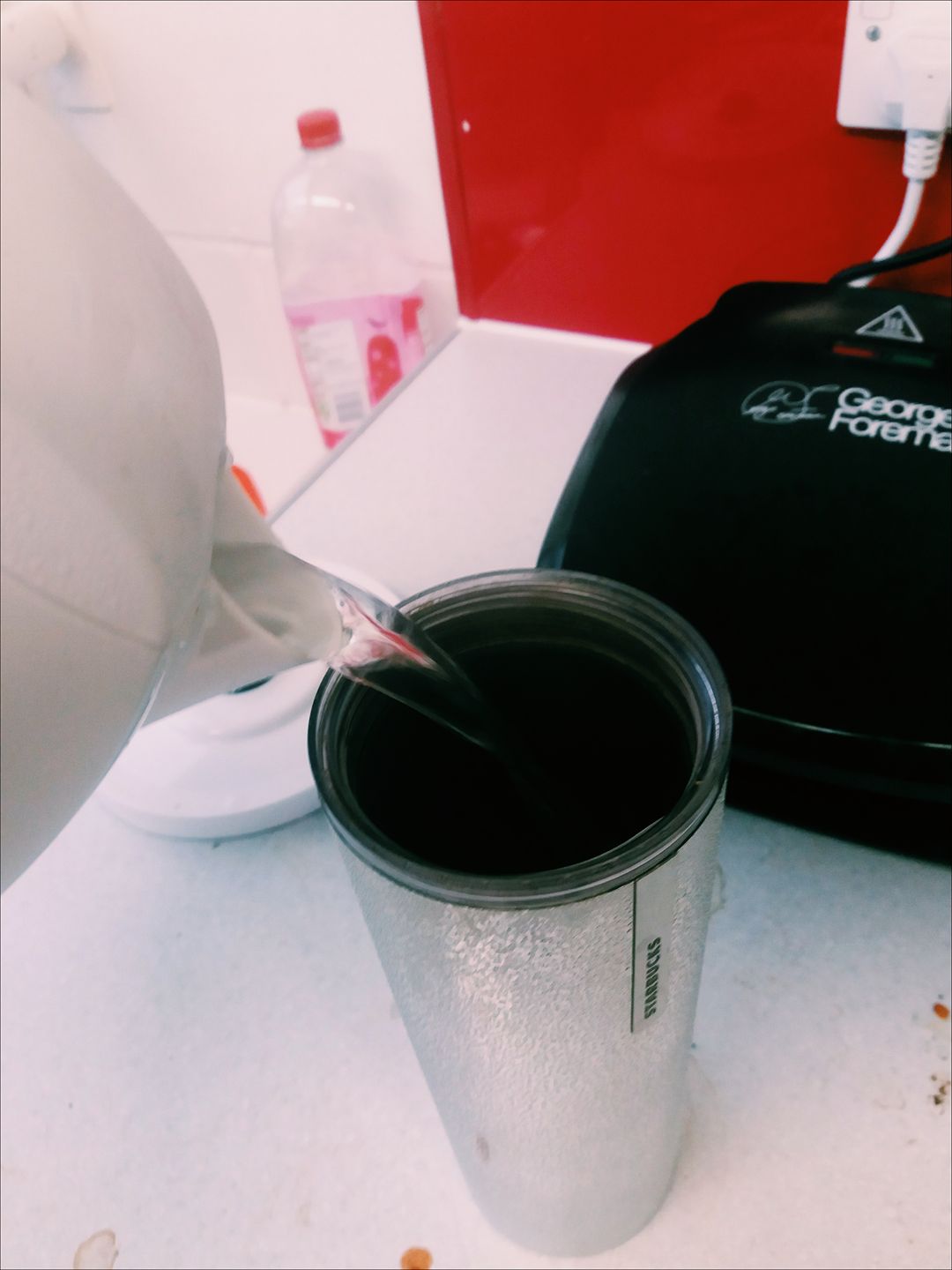 Next was breakfast. As I do on many mornings, I managed to overestimate the capacity of the bowl, and subsequently had a bit of a microwave-porridge explosion. But being the good flatmate I am I quickly cleaned this up. I then topped my porridge with some peanut butter and fruit- 10/10 and would definitely recommend. It's nice to add a little bit of colour to the beige diet every so often.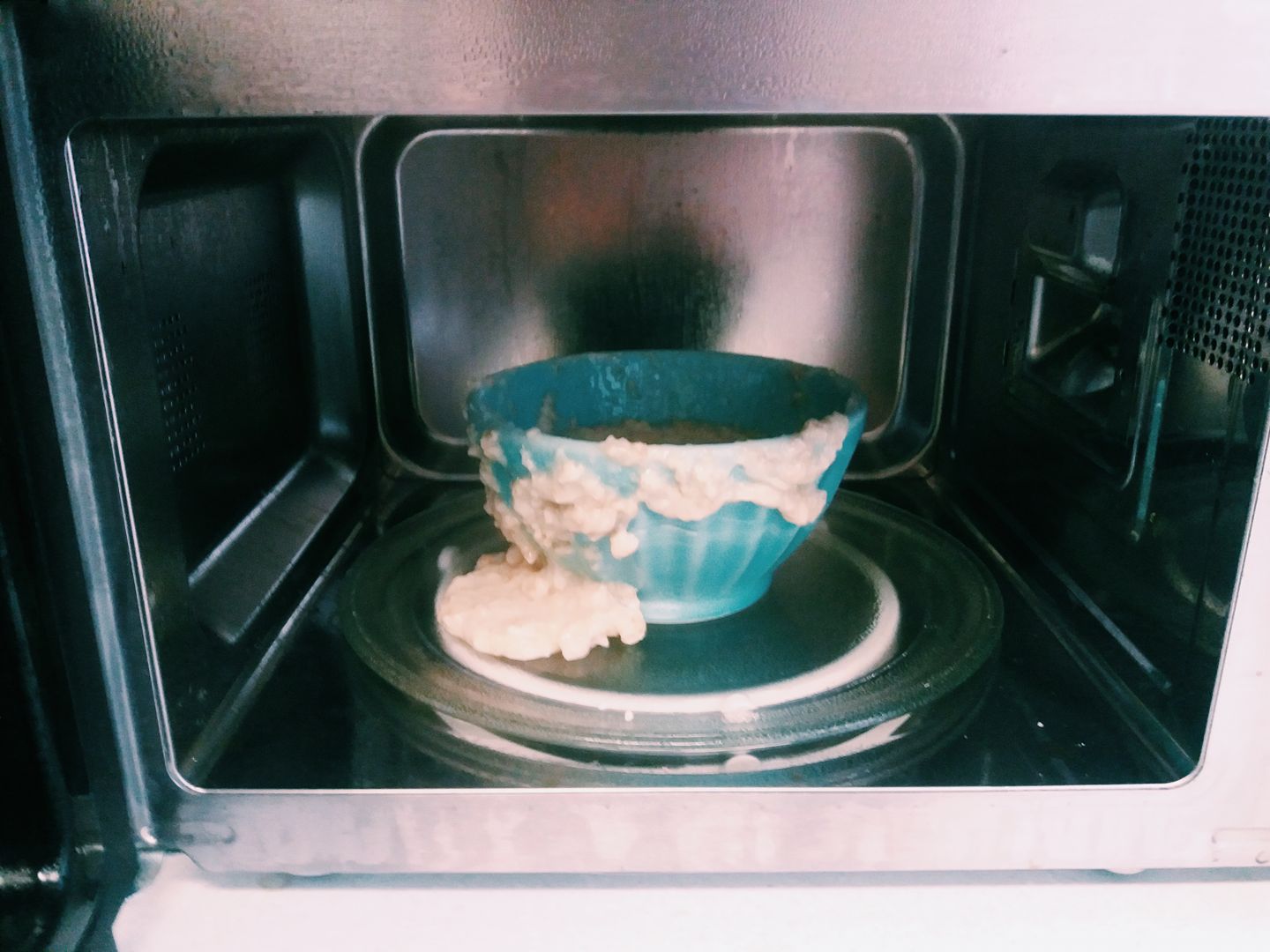 Upon returning to my room it came to my attention that my washing basket was on the verge of overflowing. I do a big wash every week and am still yet to work out how to reduce this, but it's not so bad! In Norwood, my accommodation, the washing machines and tumble driers are on the fourth floor, so, armed with my Circuit laundry card, a couple of washing capsules, and, of course, my coffee, I headed to the lift. I put my washing on for its 50 minute cycle and headed across to the library.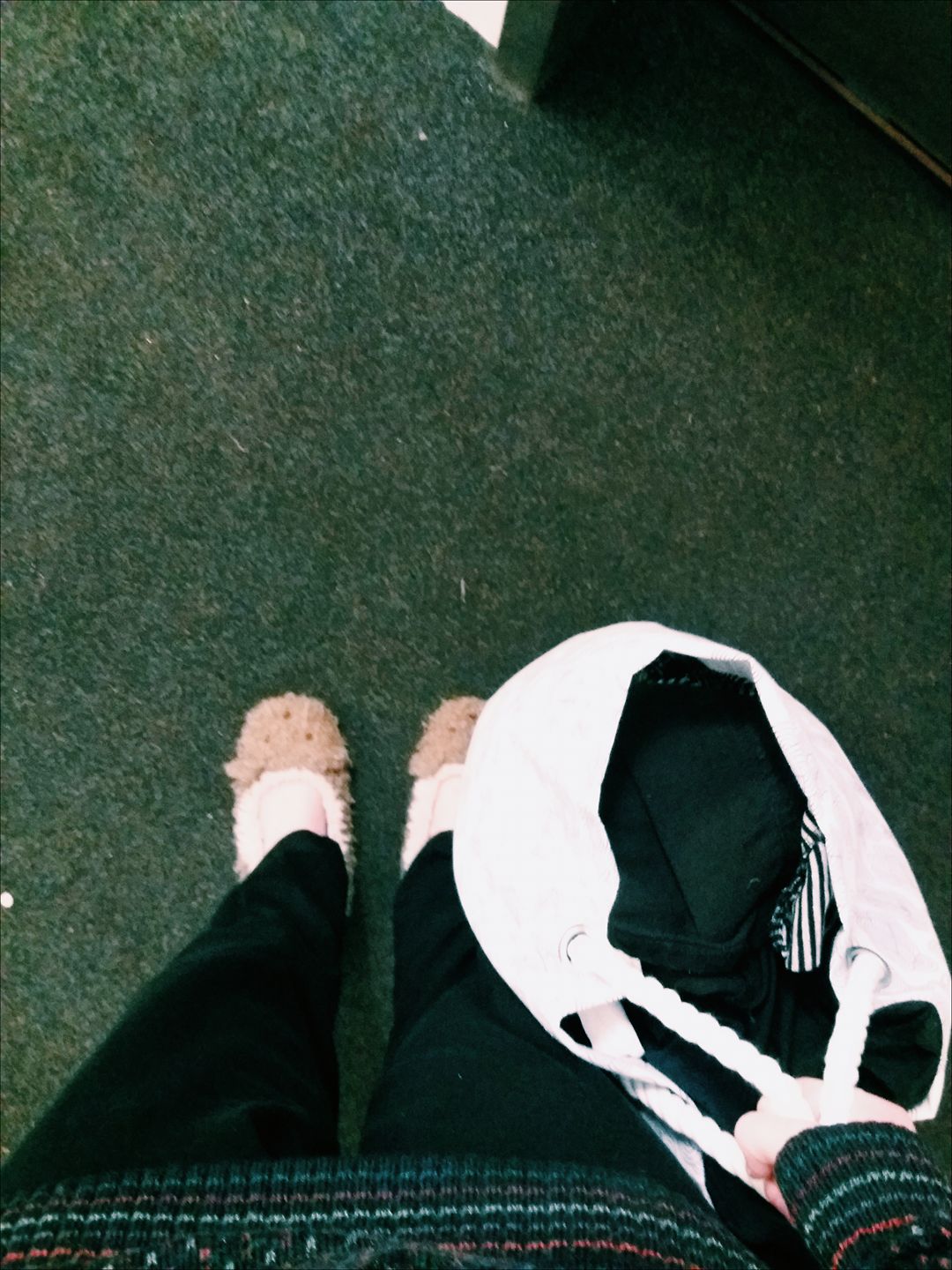 You're not allowed any food or drinks in the library, so, er, obviously, I wouldn't have dreamt of taking my coffee in… I found an empty computer and set to work on my lab report, which took much of my focus and mental energy towards the end of the semester. I'm not sure how long I stayed and worked on this for, probably until I was on the verge of a little stress-cry or until my stomach began to rumble, but I headed back to Norwood pretty quickly, moving my laundry to a drier and went to my room, probably with a little stop in the kitchen for some food enroute.
As the end of the semester approached, I felt an urge to use up everything in my cupboards and freezer, and decided to make a food plan of what to eat each day in order to achieve this. I'm never usually this organised and I'll admit I didn't actually stick to this, but it's a pretty good idea in terms of helping you work out what you need to buy, and prevent the inevitable 'eating a daily share bag of crisps' habit which I'd fallen into by about day 3.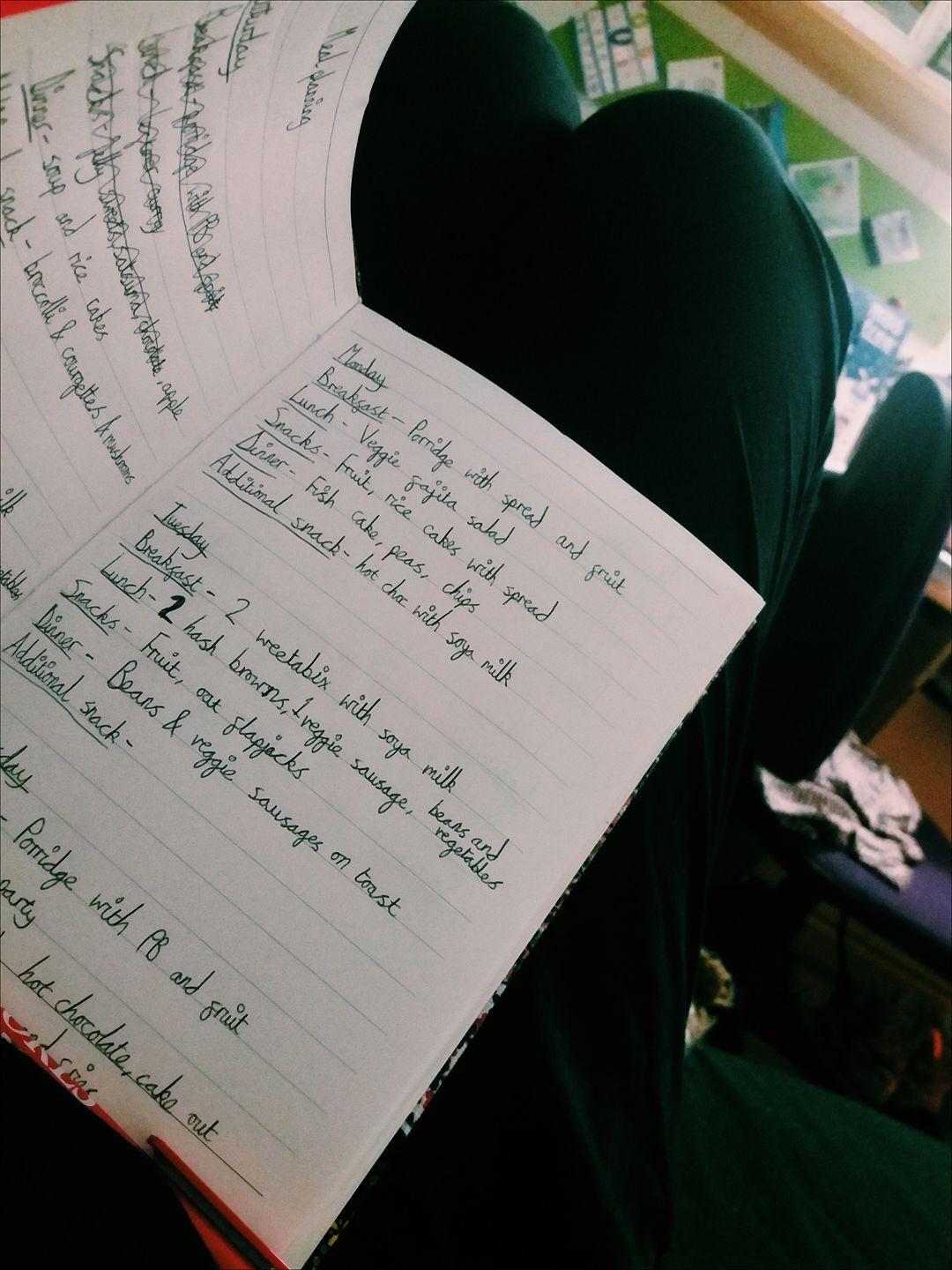 Following on from this I decided to whip up some pasta sauce. A friend from home came to stay for a few nights during the last week, and so I wanted something easy for us to eat. As you can see, it looks awful, and we ended up buying something from the parade bar to avoid having to eat this bizarre concoction of 'everything in my cupboards put into one saucepan'. Mmmmm.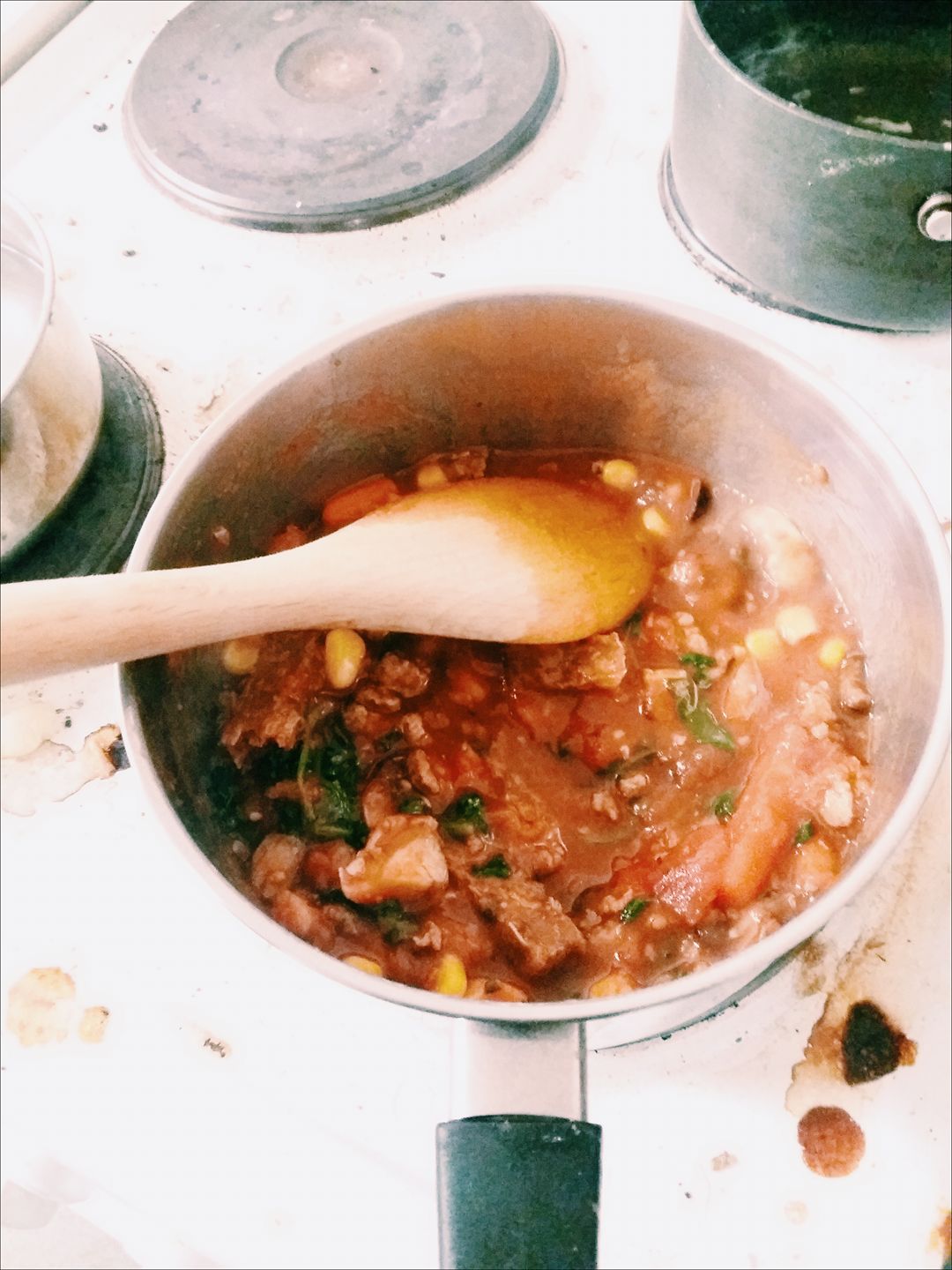 I then returned to bed; a common theme in my life, and did some some more work. I probably had a nap here too, which is one of my favourite ways to fill the time between meals.
Later, my friend Lara and I decided to go for a walk. This is pretty much the only 'hobby' I've acquired at uni, as we both realise that we haven't moved in several hours/days/potentially weeks and go for a stroll around campus. We've ended up in a field of cows, lost somewhere on the golf course behind campus, and, my favourite, stargazing with our other flatmates. This was a little less eventful, but we got to see the nice sky.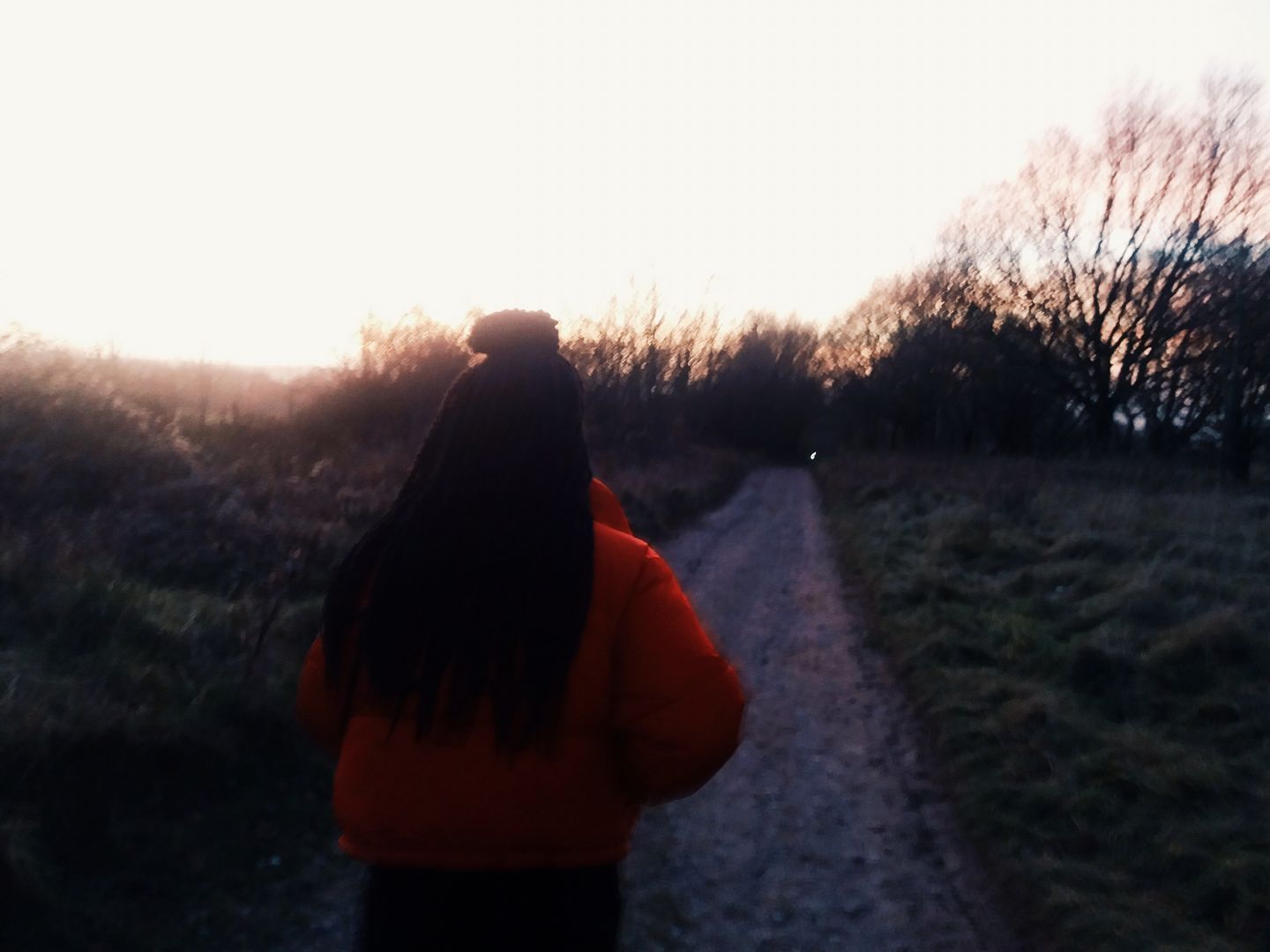 I haven't documented my food consumption here but I would have had lunch, dinner, and many snacks, before heading over to one of the other kitchens on our floor. We usually hang out in each other's rooms but if someone's making dinner we'll go to the kitchen, and tonight we were discussing housing for next year, which is a major source of stress! Thankfully we've now secured our house and paid our tenancy fees and deposits, but this was one of many stressed conversations. I think the empty vodka bottle on the table is somewhat symbolic.
As it was a Saturday night by about half 10 the sounds of Klass could be heard from the SU below. We had our usual 'shall we go' debate which this week was unsuccessful, probably as by this stage of the semester we all had about 9p to our name, and fairly soon went our separate ways. Ear plugs in I went to bed pretty soon. Crazy student life, right?
Laura x