I'm writing this from the belly of the beast, the valley of the shadows, the edge of the observable universe. My first exam is a week today. I arrived back in Bath this Monday just gone and I've quickly settled back in. It felt like I was coming home, not leaving it! I was overjoyed to see my housemates again and we managed to squeeze a game of risk out of our respective revision schedules, however tight they may be.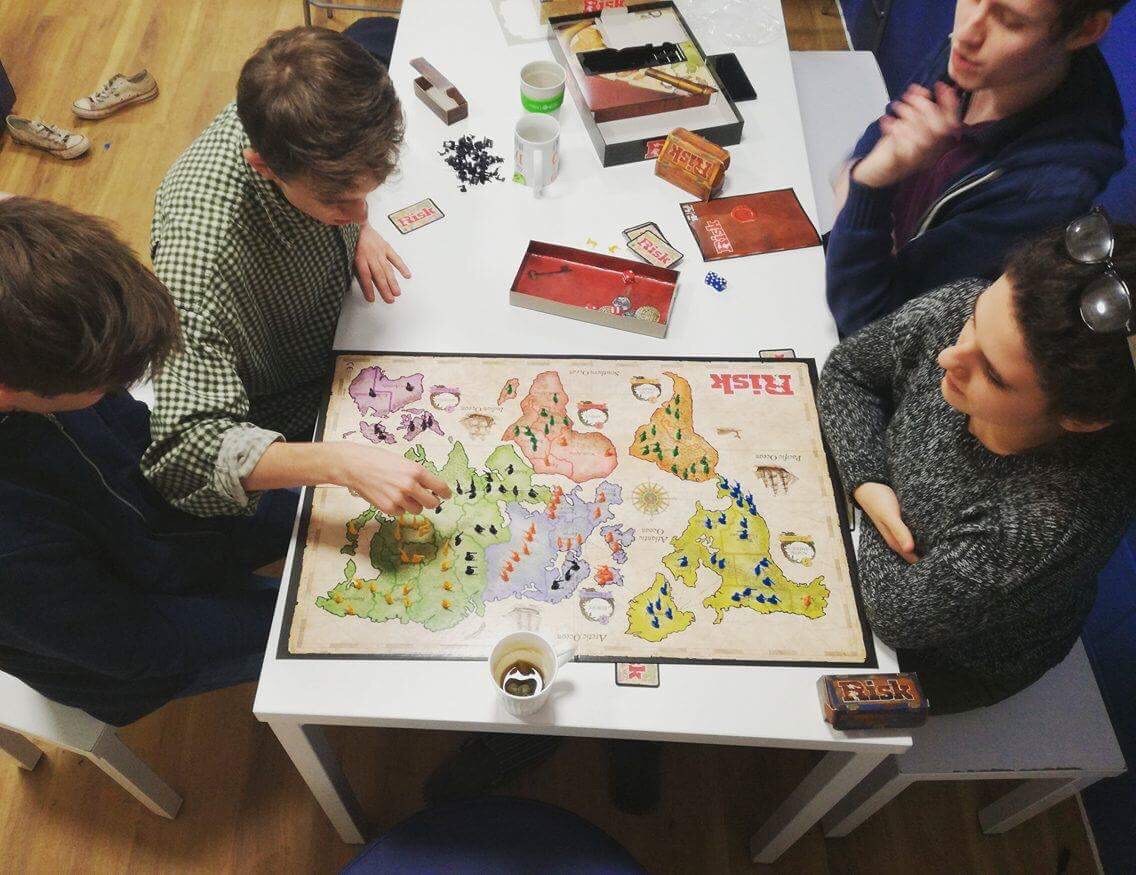 Just before the Christmas break I went to the lake district with The Mountaineering Club. It was a special trip for me, as I've always wanted to go back, since I first visited as a child. I was under the impression that nostalgia had the best of me, and I'd be disappointed on return, but that really wasn't the case. I think the views speak for themselves. Here are a few of my favourite photos from the weekend. It's a destination that I'd recommend to anybody and everybody.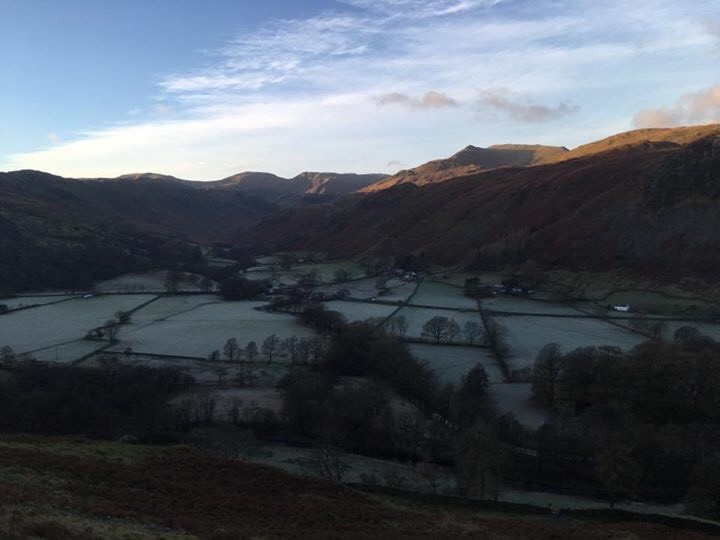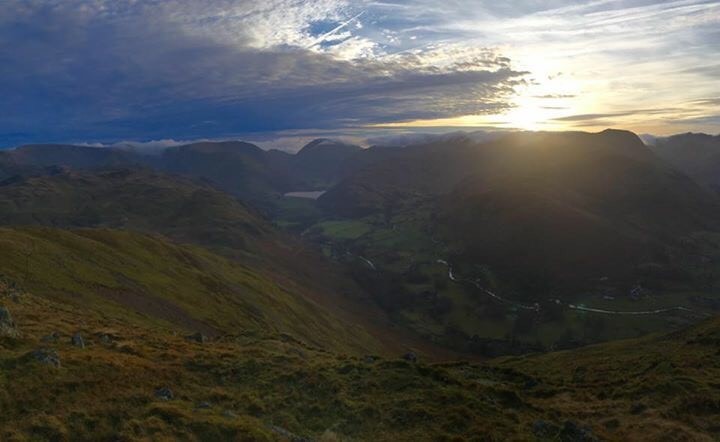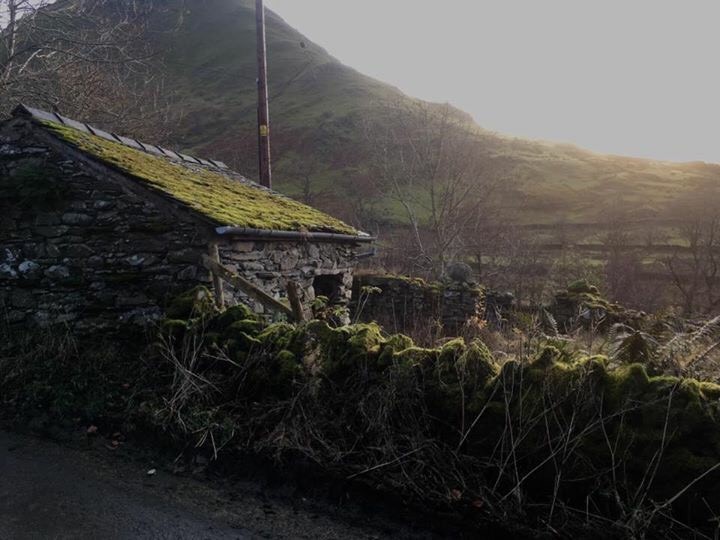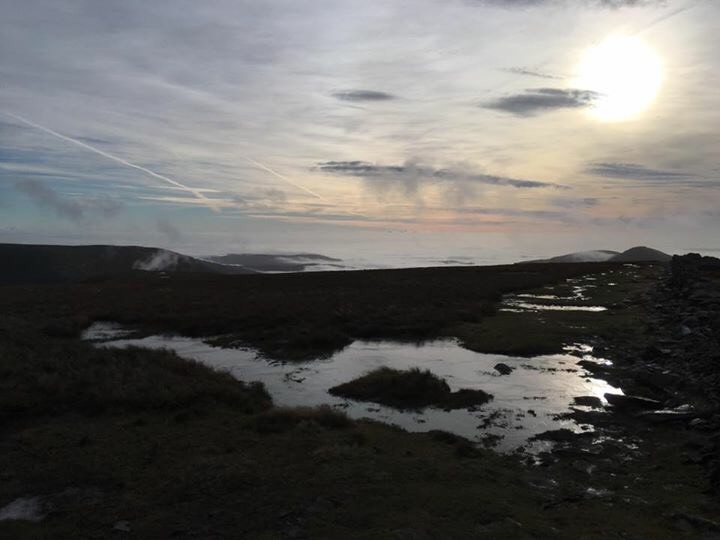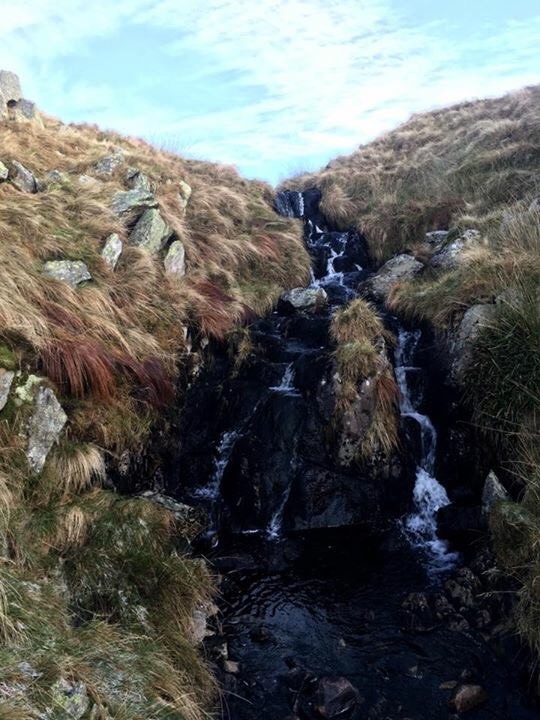 Video timelapse: Stunning. Shot on an iPhone - not too bad.
It was great to go home. I live just south of London so it wasn't a quick journey by any means (six hours of coaches with an hour in-between, waiting at a rainy bus station!) but I arranged to link up with a friend from home for the second part of the journey. He's at UCL studying anthropology. We chatted about our courses and who we live with, and traded stories of the first two months, of which we both had a huge number. It really brought home to me how much I'd become immersed in my life in Bath, and the nuances and personalities of the people I'd been living with seemed even more interesting. I really missed them. I arrived home late that night, and by the look of the smile on her face mum had missed me just as much! I quickly opened the fridge and realised what I'd really been missing for the last two months; excessive amounts of food.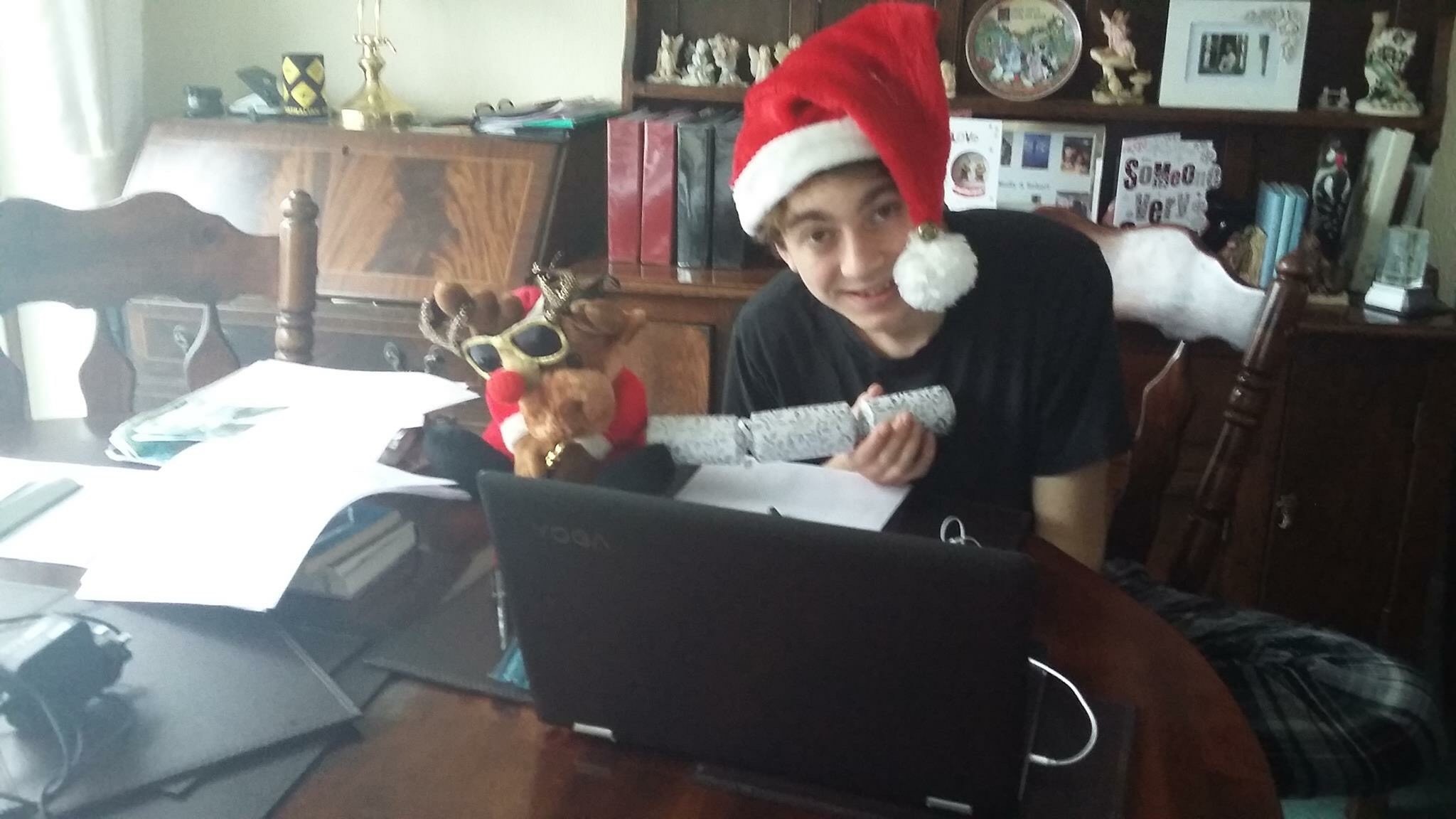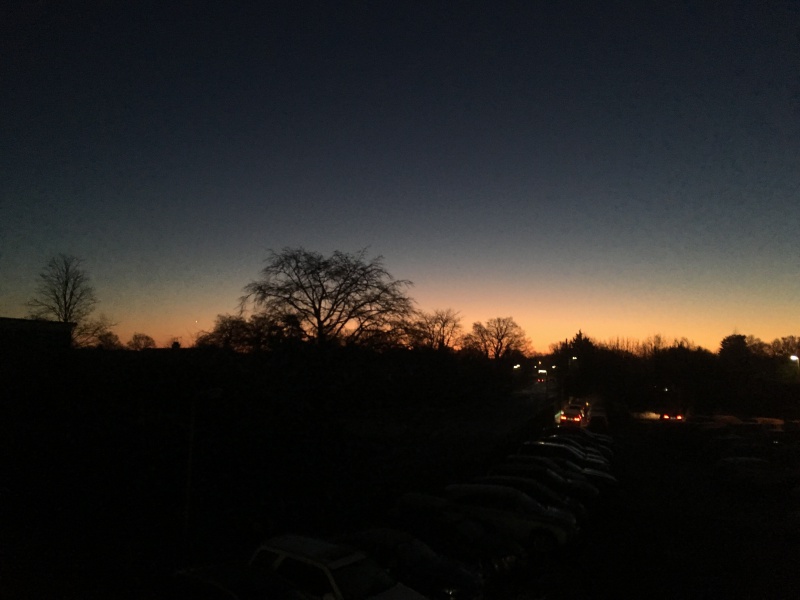 It's not quite Bath but sunrise is special anywhere, right?
On the 23rd I went to the city with Becky. We soaked in the Christmas atmosphere that seems to ooze out of the bones of London at this time of year, hurrying around and stopping from time to time to warm up with food or coffee. Maintaining a long-distance relationship is testing, especially at University, but a day like that makes it feel so worth it!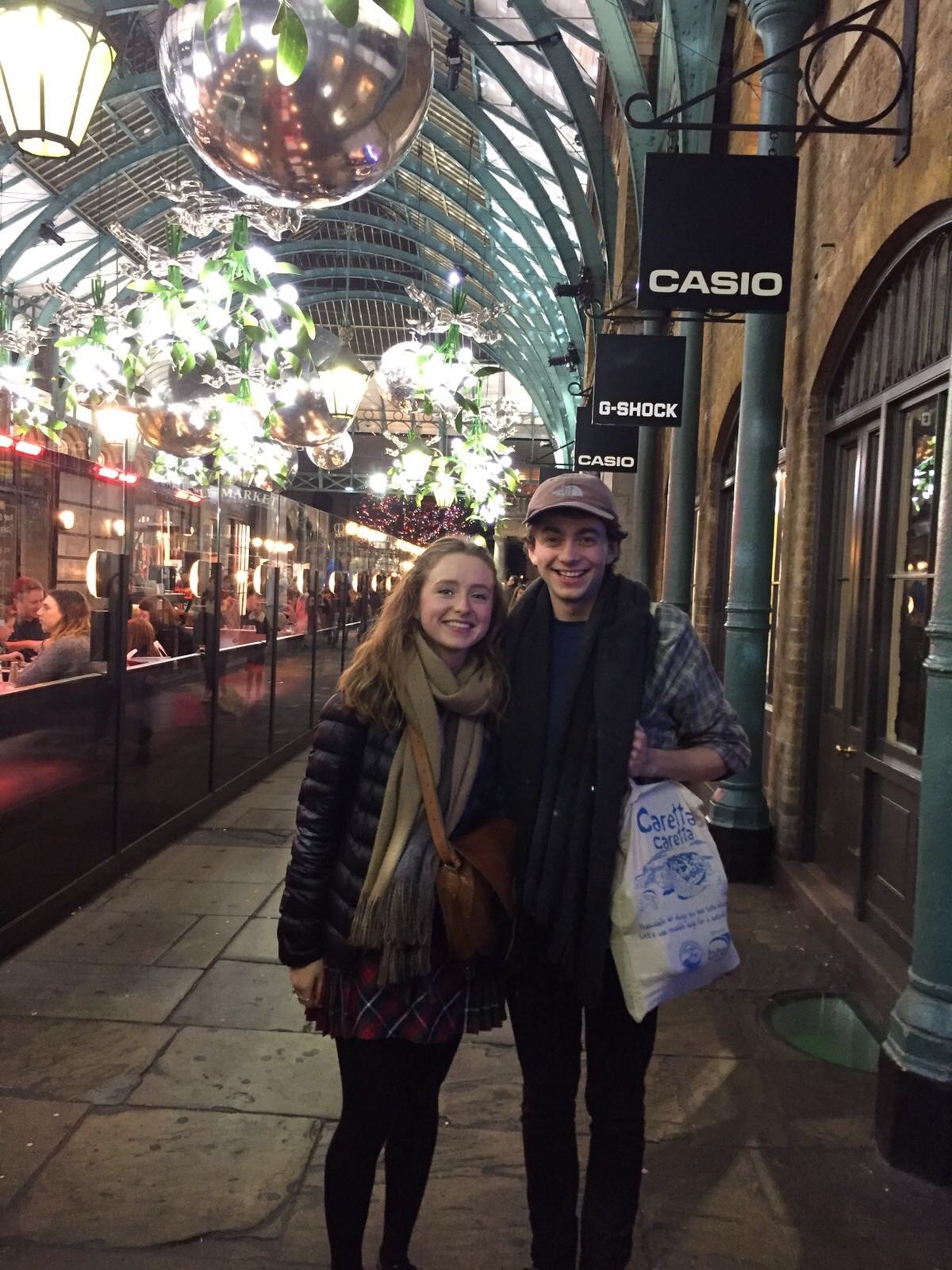 I spent Christmas day with my family, and I even managed to do a couple of hours of revision. I spent the next few days revising, and the next few nights at the pub. I went out for a couple of meals, which was appreciated as a rare treat. I went to an Italian with Becky and an upmarket sort of place with Mum. Just in case you're hungry…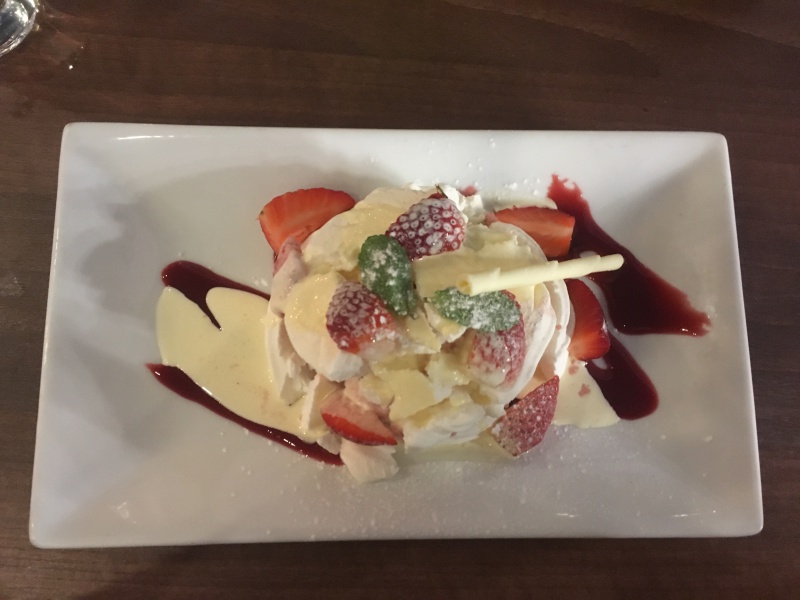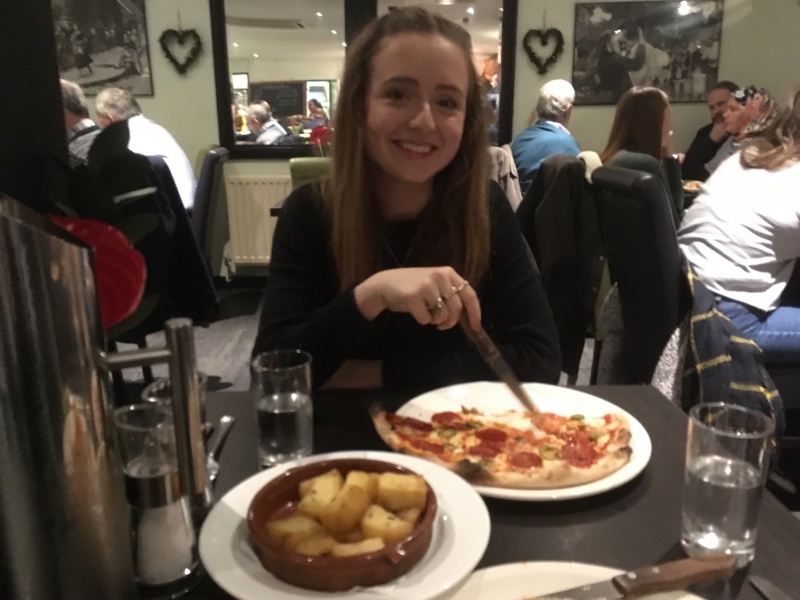 …sorry if you were.
And almost as quickly as it came, it went…I spent new year's eve at a friends and then it really started. I entered the dragon's lair- revision. Intense revision.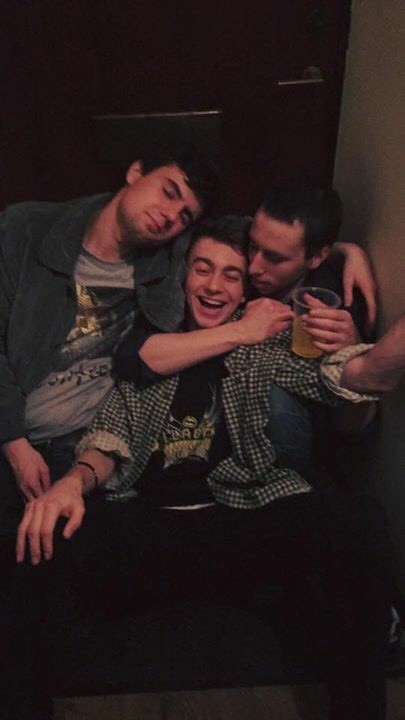 Coffee is something that I don't think anybody should deny themselves, not at any time of year. But now , the evils of examined physics on the horizon, coffee becomes something far greater than a choice. It becomes the very blood in my veins, the breath in my lungs. I wouldn't want it any other way. It has been this way since the beginning of time. A constant in a chaotic universe. I share my house with somebody who feels the same, and as such we've developed what resembles a cult around the substance. We both have different apparatus and have made a fine art out of coffee brewing, balancing taste and caffeine content with precision. We meet as often as our addictions allow to refresh and rebrew.
Revision has been difficult for me to approach, as I haven't taken an exam since 2014. I took two gap years to pursue travel and other non-academic interests (something I'd recommend to anybody who's considering the option!), and I'm somewhat out of practice. It's surprising how fast things like this seem to come back to you though, and I have managed to gain traction since the start of the year.
To illustrate what it's like to prepare for university exams I've decided to include a F.A.Q in this post, to clear up some common confusions.
Q. I've heard that first year doesn't matter, so why should I bother?
A. This is a common misconception, since the first year of a course doesn't contribute to the overall degree classification. But what does it do? A good first year grade puts you at the top of the pecking order for employers considering you for a placement year, increasing your chances of securing a placement that interests you and pays well. It's also important to be considered for year abroad options. Also, the first year of a degree provides knowledge that underpins the rest of the course. Without a strong understanding of the material taught in first year, the remaining years of a degree will be very difficult to grasp.
Q. Are there any key differences between A-Level and University exams?
Firstly, university exams are written by your lecturer for each module. The key difference here is that every exam will have a different style, based on the examination philosophy of the specific lecturer. Secondly, full worked solutions aren't available for past papers! This came as a shock to me as that was my primary method of learning at A-level. Though it has indeed complicated my working process it has solid ideas underpinning it. It encourages students to gain full and deep understanding of the topics studied, instead of just remembering and regurgitating words onto an exam paper. You'll thank the university in the end, trust me! Deeply understood knowledge is much more valuable.
Q. Generally has it been easier or harder?
A. So it's a difficult question. The material itself is a lot more detailed and as such a lot harder. But then now I'm studying just physics, instead of three subjects at A-level. I chose physics because I'm passionate about it and also I find it, not easy, but manageable. The nature of studying one subject in detail is that a lot of modules cross over, and as such the knowledge is more general than specific. A lot of concepts from my Vibrations, Waves and Optics unit, for example, are relevant in both Mechanics and Electrical Circuits. This merging of subject areas creates an easier dynamic than rushing between History, Chemistry and Physics, for example.
Here goes nothing! Only five exams until I have enough time to breathe again!