Exams are weird. Personally I hate revising, feel stressed for weeks before and in the exam room, but pretty much always do better in them that other assessments. But after taking a gap year I found myself facing my first exam in over a year and a half, and it was really strange.
Years at Uni are divided into two semesters instead of three terms like a school year. Semester one runs from September to December, and then after the Christmas break you have your semester one exams, then an inter-semester break (one week) before starting semester two. The same thing happens with semester two; it runs from February until the Easter break and then you have exams after that.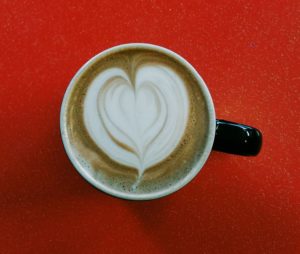 The number of exams you have varies by subject. In psychology we were lucky enough to only have one January exam, but other subjects had a lot more (my friend doing chemistry had 8?!). But we had a lot more assessments throughout semester one, so I guess it kind of evens out because she didn't have to have any late night essay/lab report freak outs.
My school were very good at preparing us for exams; we had revision checklists, did practice exam questions for weeks before and had extra revision classes. But Uni is very different and are very much in control of your work. So while we could see previous year's exam questions much of the course content had changed, and we had our lecture notes and core reading to revise from. I found it all very daunting; I'm a creature of habit and I found myself craving the familiarity of exams at school. But this was great practice for the next few years at uni, and it was useful to get back into the habit of revising. Hand writing was also very odd; for the last 18 months I've scarcely written more than customer's food orders at work, and after 2 hours my hand was aching!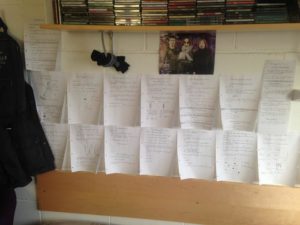 A very useful resource during exams was an exam forum on our online learning space, Moodle. This meant that as well as emailing lecturers with questions, we were all able to post public questions on the forum so that we could all get questions to common concerns. Our whole psychology course also has a Facebook group chat (there are about 160 of us in it) and while it freaked me out a bit to see how much everyone else was revising it was really useful. I'm not sure anyone actually enjoys exams (if you do then I'm impressed and jealous) but it was almost worth it just for the feeling of relief afterwards! And with only one exam I had 2 weeks off to nap and watch as much Netflix as I wanted before facing semester 2!
Laura x