In March 2016 I went off travelling for a few months, loved it and stayed for an extra 5 weeks. As I hopped from night bus to hostel to plane I hardly thought about Uni, which was a slight issue, because during this final 5 weeks came the day of choosing uni accommodation. I am massively disorganised, and could hardly remember the accommodation I'd looked through in February, but found an email draft where I'd written my top 3 choices of the vast selection, based on pricing, room size etc, so I forwarded it to my parents along with my username and password so that they could apply for me.
It's so important to consider different factors when you're choosing your accommodation. The most crucial one for me was cost; knowing that my brother had had the cheapest accommodation when he was at Uni meant that I didn't even look at The Quads. Ah, the mood lighting, ensuites, and double beds will always just be a dream for me. But also, some of the accommodation is catered. On my first day at Bath I heard a boy say to his mum in Fresh, the supermarket "do I cook pasta in the oven?" And honestly I think if your culinary skills are at that ability, catered accommodation may be the safest option for you. I, on the other hand, really love to cook, and am pretty fussy with all my dietary requirements, so actively avoided catered accommodation as a result.
Ensuite is a real deal breaker for some people. Initially I said I'd pay the difference so that I could have one, but when my mum pointed out that this would be hundreds of pounds I quickly gave up. And honestly, it's been fine. I've never had to queue for either the showers or toilet, they're always clean (I was surprised, too) and yeah, generally I don't think it's as dramatic as everyone expects.
The final big accommodation decision is whether you live on campus or in the city. I didn't even look at city accommodation; I'm lazy and wanted to fully embrace the convenience of campus life. But a friend on my course lives in the city and loves it. She applied late and it wasn't her first choice, but she says that it's so convenient being in the city centre; they're near shops, restaurants and clubs, in a much more central location than most of the student accommodation we'll live in next year. Yes, they have to get the bus in for lectures, but so do all the other years, and given that they don't know any different she says she really likes living there. So yeah, wherever you end up really isn't the end of the world.
There were a lot of things I hadn't realised about Bath Uni. All I knew was that it was really, really good for psychology, that it was at the top of a hill, that it was a campus uni, and that I loved the city. So when I arrived I learned some fun facts like just how sporty it is (how I didn't know that is beyond me), and also, that Norwood House is located above the Students' Union. All my flat mates knew, everyone was excited because it meant we could go out without even going outside, and it meant we were right in the centre of everything going on on campus. I tried to remind my mum of this while she panicked that I wouldn't be able to sleep and hastily rummaged through my bag for ear plugs. I'm not gonna lie; Norwood can be noisy. Score is on a Wednesday and Klass is on a Saturday; the two nights 'out' on campus. Score goes on until 2 and Klass until 3, and I could sing along to Mr Brightside or Seven Nation Army from my bed if I wanted to. We also have the added fun that if someone sets off the fire alarm in the SU, we get evacuated too. Good times.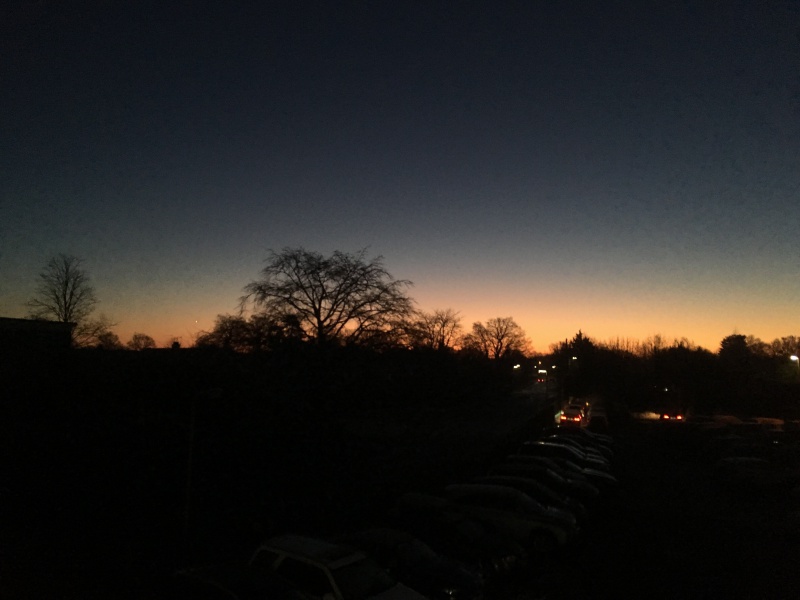 However, I love Norwood and I wouldn't want to live anywhere else. All the rooms are spacious student rooms; single bed, wardrobe, 2 little chests of drawers, shelves, a big desk, an arm chair and a sink. Literally what more could you want? We share 2 toilets and 2 showers between 7 of us, and I am yet to have to queue. And our kitchen is massive; we've hosted meals for the whole floor many times.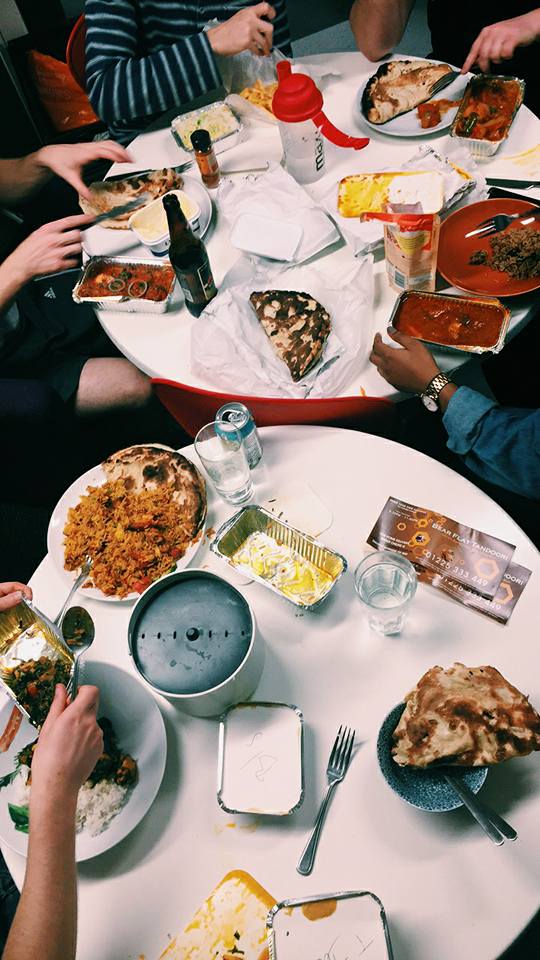 And I'm on the ninth floor and I swear the views couldn't be better. We're also so near anything. Ever thought I wish I could go to starbucks without going outside? Well we can. And the library. And Mini Fresh (a convenience store), a cash point, laundry facilities. We have it all, and our rent is one of the cheaper options; I think it's £122 a week. Also, within a week or two you're so used to the sound of the SU you sleep through it, if you're not at Klass or Score anyway.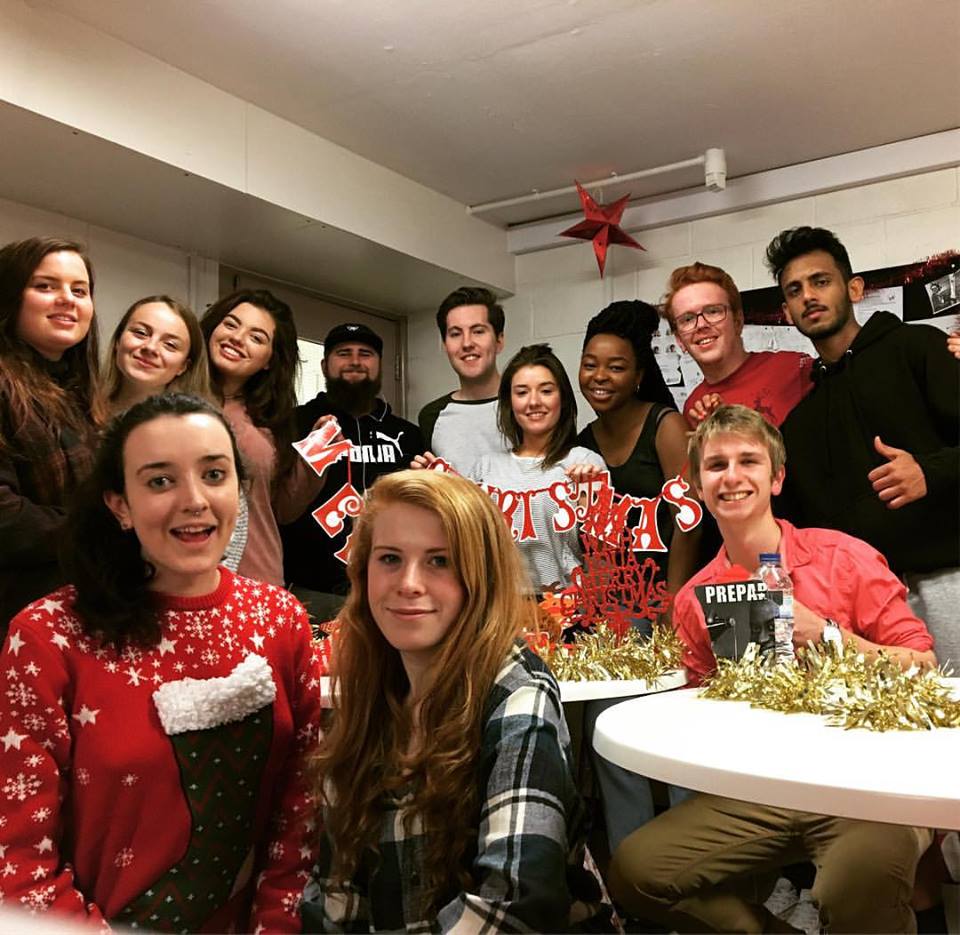 Yes, our corridor looks a bit like it could be in a prison. It really does. But who hangs out in the corridor?? Okay we don't have mood lighting like the Quads, but you can't get a more convenient night out than one where you just have to go down 7 floors in the lift to arrive at the club. Norwood is the best. Not that I'm biased or anything.
Laura x