Hello all!
With March having just rolled in, signs of spring are everywhere. We have rain that never seems to end and rows of pretty daffodils covering just about every patch of soil and grass you can see.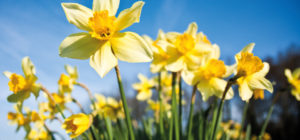 But, the beginning of spring marks the beginning of your official preparation for your dissertation. At the Psychology Placement Conference they suggested you should try to have your ethics submitted in March or April. Some people even had their ethics accepted before the Placement Conference! But DON'T WORRY if this isn't you, they were definitely in the minority. You should aim to try and start thinking about your dissertation before your Dissertation Topic Choice Form (late November) is due, having a general idea is really helpful when your department try to pair you up with a useful and relevant supervisor. I got my idea through a five minute brainstorm with colleagues when I was helping them with their research. It then developed by talking with my Placement Supervisor in our weekly supervision settings. Thinking ahead can help ease any anxiety of leaving things last minute - such as when your friends who didn't go on a placement are already talking about collecting data and ask you what you are planning.
Once you have your supervisor, try and book an appointment straight away. Most Dissertation Supervisors are really busy and so will not be able to see you if you drop in for a chat unannounced. Supervisors do have to put aside time on the day of the placements conference to see you, don't let this time go to waste! You have to be on campus anyway so put aside half an hour, it is a great way for you to start getting the dissertation ball rolling and to ask any questions you may have from the dissertation talks at the placement conference.
If you can, try to go into that meeting with a more concrete idea of what you would like to do and an idea of what literature exists in your research area. I found my meeting to be the perfect time to run through what I had planned and talk about some questions I had about the ethics form. We came up with some ideas for improvement, such as performing a power analysis to find out how many participants you need (this sounds scary but with help from MASH it was easy -they can even do online Skype support for placement students) and the possibility of doing a mixed methods study. You can find out more about maths and stats help at uni here: http://www.bath.ac.uk/study/mash/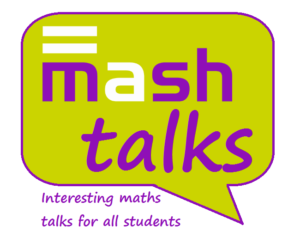 If you have a Dissertation Supervisor who isn't known for communicating well with students it might be a good idea to send them an outline of your ideas and how you want to test it before you meet, this way they are more likely to help you out as they will have already had a look at your idea and thought about what can be done to improve it. It also makes you look super organised and avoids any awkward silences where you might say 'ummm I have no idea how to test it, I just thought it was interesting' 'umm I hope it hasn't been done before as that would suck'. If this sounds like too much, go in with a brief list of what you want to talk about and with any questions you might have. This gives you something to work from as opposed to going in blind.
Anyway, I came away from my first dissertation meeting feeling a lot more positive than I thought I would feel because I had made that effort before hand. It is difficult but worth it.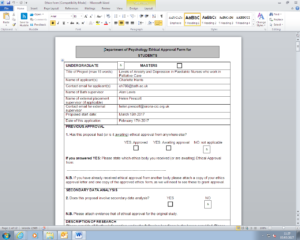 After finalising details of my study with my placement and dissertation supervisor, I started my ethics application in the second week of Feb. This wasn't too hard as I had already gone through most of the information with my supervisors. The hardest part is writing the short background section on why this is an important area to research - which is where looking at articles before your first dissertation meeting comes in handy. But the most fiddly part is designing your information, consent and debrief forms which take a lot of time and tweaking before they are ready to send off. It took me a good two weeks to get everything in a good enough state to submit. It was a frustrating process as the tiniest of details were changed - such as saying psychological wellbeing instead of just wellbeing.
Some tips for writing the debrief, information and consent sheets -look at other studies, like questionnaires online, what have they done? What have they covered? Should I provide helplines for people if my study is about wellbeing or a similar topic? You can then use those ones as a basic template for what you need to talk about. Different Universities can also provide a really easy checklist and examples of what to include in these -I used Nottingham University and The University of Kent.
The next key part of the Ethics form is getting your dissertation supervisor to sign it. Give them plenty of time to do this, especially if you haven't been keeping in touch with them. It is better that they have the time to read it thoroughly and give you feedback on what to improve then just send it back to you in a rush and you have your application rejected. Try and send it to them two weeks before the ethics deadline. If you change anything whilst you are waiting for a reply, send them the updated version of the application immediately!
My dissertation supervisor didn't give mine back until two days before the deadline, even though I had been talking to him about my ideas for a long time, had been keeping him informed of how my planning etc was going and had sent it two weeks before. So, your department are really not joking when they say you need those two weeks.
When it comes to actually submitting your forms, triple check you have attached all of the questionnaires, information sheets and anything else you may need. Make sure your ethics form is as detailed as possible. Most importantly, make sure you have signed two copies and have had your supervisor sign both too! Give yourself at least two hours (if you are submitting it in person) to find the submission box, check through, print and change things if needed. If you are not doing this in person then aim to send it to the appropriate member of staff the day before after checking it through, this gives the person who is printing off your form plenty of time to receive your email and print the form off. If you send it on the day, you might just end up waiting another month to submit as the staff member might be off sick or too busy to make time for the application- a huge pain if you are eager to start collecting data.
And finally, do not be put off if, after all this work, your ethics form comes back to you asking you to make changes before they can accept it. This is really common, my friend said she doesn't know one person who got theirs accepted straight away. If you make these changes quickly, you might not have to wait for the next ethics deadline either. So, please don't feel disheartened as it is completely normal to be asked to make changes with your first application. Don't forget, this is the first time you have ever filled out an ethics application!
Best of luck!