Now alcohol and clubbing really aren't for everyone. I have plenty of friends at uni who'd much rather opt for a night in, and that's fine. But pretty much every time I told someone that I was going to Bath uni before going, I got the same response; 'Really? The night life there is rubbish'. Now, I have a reputation at home (and now at uni..) for being a bit of a mess on a night out. I don't go out very often (I've also acquired the nickname of flat grandma) but when I do, it's very much with a 'go hard or go home' attitude. So this worried me. I imagined there to be one, tiny club, full of weird middle aged men playing songs comparable to a school disco. My friend in second year laughed at my concerns and assured me that this wasn't the case, that there were plenty of clubs but that they were underground. I didn't want to look weird so I acted like I knew what this meant, but spent the summer thinking that all of Bath's clubs were secret, and not, in fact, quite literally, under the ground.
On campus is the SU, which I've mentioned on many occasions due to my current bedroom's position above it. As well as 2 for 1 cocktails on a Thursday night from 8-12 (which on too many occasions has ended up relocating to our kitchen until it's starting to get light) there are 2 club nights. On Wednesday it hosts Score, a night out mainly for the sports societies. People tend to go with their sport, though it's not unheard of to go without a team. Societies often have a theme when they go, and it's not uncommon to see people in very bizarre fancy dress wandering up the parade in the middle of campus. I've never been and I'd say the general consensus is that it's fairly average, but hey, I probably shouldn't knock it until I've tried it, and the fact that I haven't been part of any sports clubs since about year 4 probably doesn't help.
On a Saturday the SU is transformed into Klass. This is a similar concept minus the sports part. For both, entry is £5 with a ticket or £6 on the door (unless you live on floor 5 of Norwood and then it's free!). The queues got long after about 11.20 (for Klass anyway), and it's always pretty packed. To start with I wasn't keen but I've grown to love it. The music is good, the drinks are cheap (you will learn to appreciate £2 VKs; not sure why alcopops make a comeback at uni) and it goes on until 3, at which point you can crawl back to bed which is ideal when you live on campus. The only thing missing is the end of night chips, which we've even been known to cook ourselves afterwards when the desperation is real. Klass has led to some of the funniest stories, the weirdest communal hangovers and as it's so conveniently located you can quite literally decide to go at 11.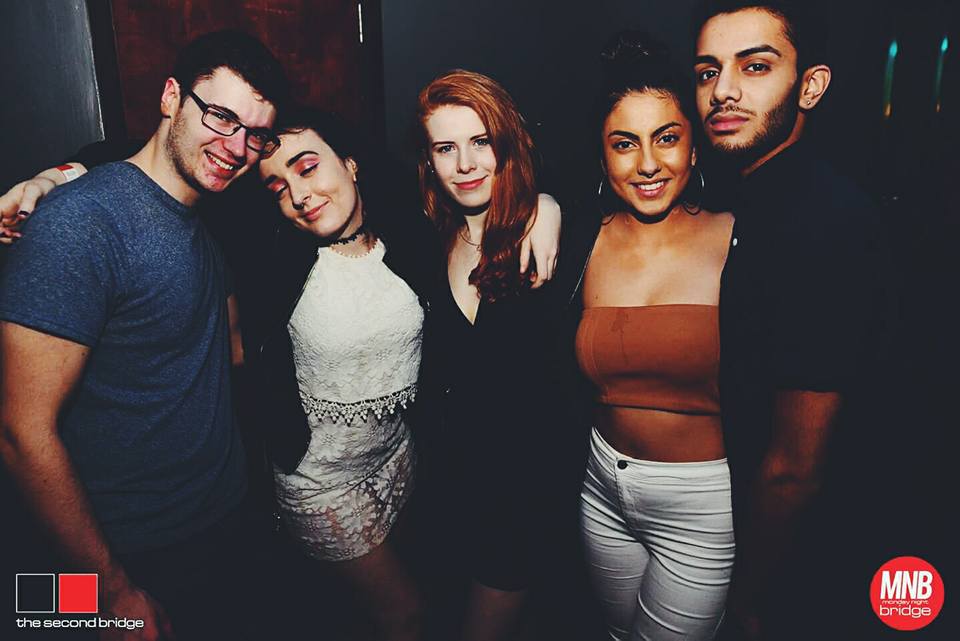 There are a lot of clubs in town. Just a disclaimer; I've never been to a lot of the clubs. I only discovered this when going to write this post, but due to my ongoing freshers' flu and general laziness I don't venture out all that much. So here's my opinions on the clubs I have visited, though bear in mind that there are also Komedia, club XL, Zero Zero and The Nest (and probably others, too) all of which I've heard good things about but never actually been to.
First up, Bridge. I love Bridge. Some people think it's expensive but honestly most of Bath is. Entry is £6/7 and honestly I just love it so I think it's worth it. It's got The Earl pub upstairs, and drinks are cheaper here then buying them downstairs (a fun fact for you). It has THE BEST smoking area with tables and heated seats, which I love because honestly dancing is tiring and sometimes it's nice to sit and have a drunken chat. The club itself is very dark (which I'm aware sounds weird) but it's actually nice because fewer people see your awful dance moves. Away from the main room there are these little rooms which I like to think of as caves which you can hire out for private events but a few are open too. There's always a DJ and yeah I guess in many ways it's a standard club but it's a good one.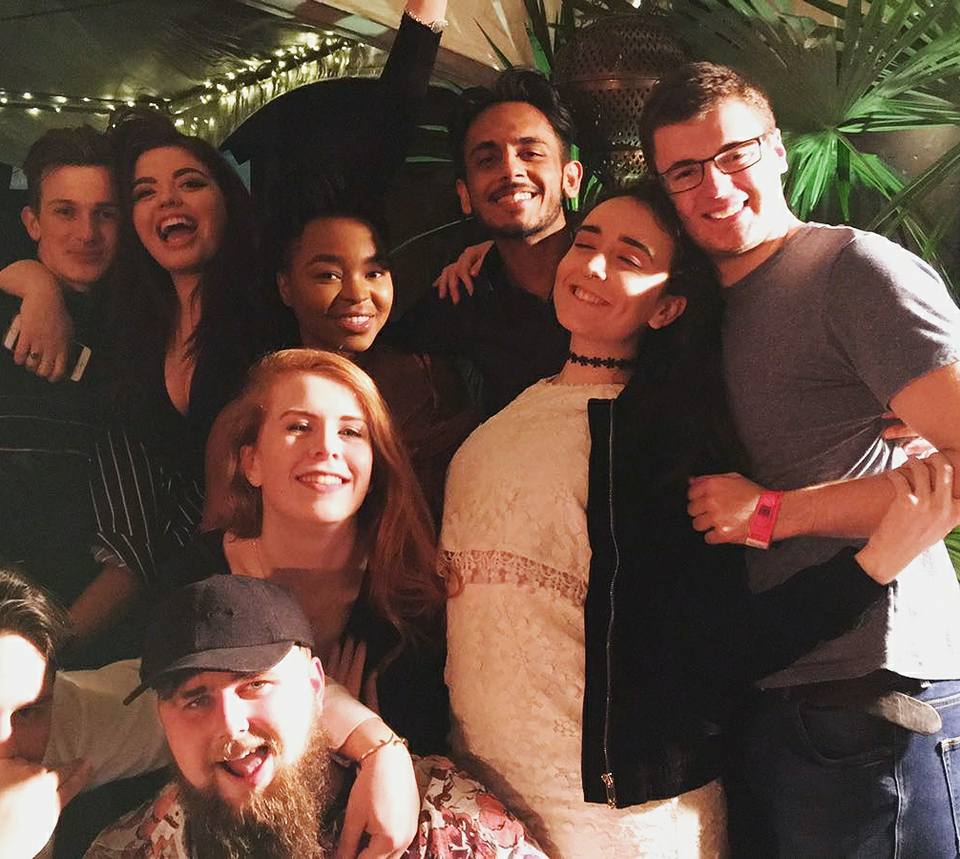 Moles. I've only been once, after once deciding I couldn't be bothered and heading home on the bus armed with some chips. But when I went recently I loved it! We went on a Tuesday which is their cheesy music night, and I mean, who doesn't love a bit of cheesy chart music when they're drunk?! There was some Abba, some Justin Bieber… What's not to love? There's a bar upstairs and downstairs and the club itself is fairly small, with a stage taking up a bit of the main room (I felt like a celebrity looking down at people). Drinks are reasonably priced, music is great. And if cheesy pop music isn't your thing, they have different themes each night, so you can always go to one of them.
Po Na Na. There's a lot of debate surrounding how it's pronounced, and to be safe I tend to just go for 'Pos' (like the Teletubby). But even then, some people called it 'Poos', so who knows. Either way, I loved my first night out here so much that drunk me bought a loyalty card. It seemed like a good decision, and hey, I now get 2 jaeger bombs for £3 so I like to think of it as an investment. It's very central, though most of the clubs are, and you can get off the bus almost right outside. Guest list is £3 and student tickets are £4 so it's cheaper entry than some of the other clubs which is always appreciated at this point in the semester. They also do a one pound skank night, which my flatmate assures me 'is the one', so yeah. The staff are friendly and it's separated into a lot of little rooms which is cool when you have a short attention span like me, because you can just go for a wander and find a new room with new music. The loyalty card also gets 2 for 1 cocktails so yeah, I highly recommend Po/Poos.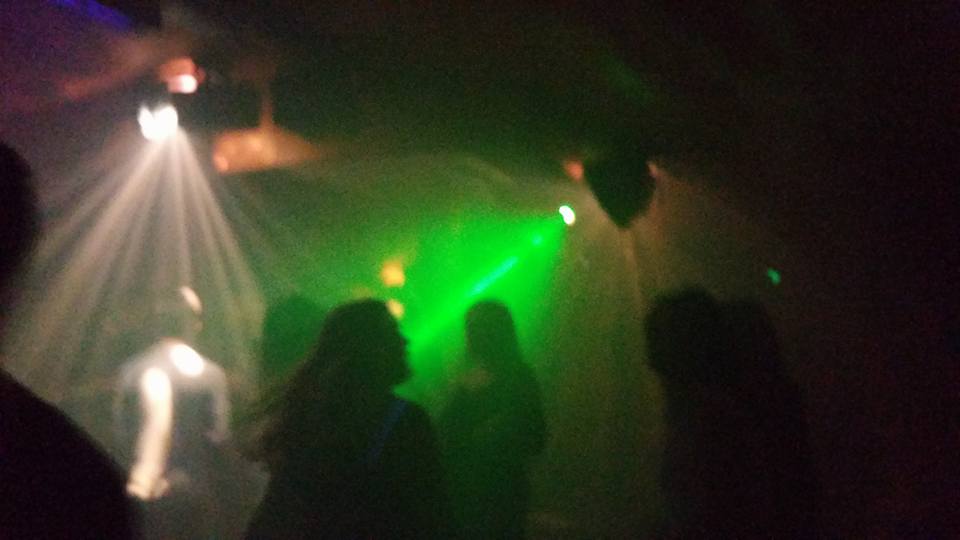 Khoosoosi. Thank god I've never had to attempt to pronounce this word… But I've only been a couple of times on a Thursday, when this club has a night called Redlight. And I love it. The first time we went was the last week before Christmas and it was honestly mayhem trying to get in as the queues were crazy and it was awful, but once inside we had a great night. As with all these clubs being underground they get very hot, but I don't actually find Redlight too bad for warmth! It gets pretty crowded but with cheap drinks and, again, good music, it doesn't affect your night. The actual décor is really cool; I haven't seen this personally but my flatmate always tells the story of how the urinal is so aesthetically pleasing that he was too scared to use it in case it was actually just a water feature. Entry is about a fiver so pretty standard, but has led to many good nights out. Its location also means you practically have to go and get food on your way to the bus stop, so it's really ticking all the boxes.
So yeah. There is much, much more to uni than going out drinking, but for the times that you do, it's good to know that you've got choices. We've trekked it to Bristol before for the bigger clubs there, but honestly, Bath's nightlife is really pretty good. And if clubbing's not your thing we've got a great 'spoons and so many places do 2 for 1 cocktails that you won't feel like you're missing out.
Laura x